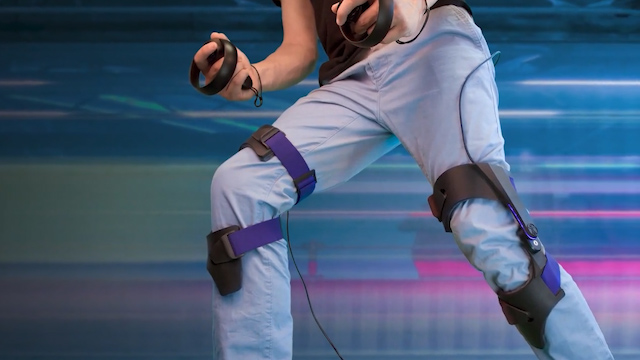 VR has come a long way in its present stage since the launch of the Oculus DK1. Over the past five years we have seen numerous advances in the technologies of immersion that helped to open doors for a wide range of possibilities. However, at the same time, we are still faced with many problems that we have faced since the advent of modern industry virtual reality.
Movement in VR (locomotion) was a particularly difficult obstacle to overcome. It has been nearly four years since the release of the original Oculus Rift headset, and we still rely on the same basic methods: instant teleportation, smooth artificial movement and the movement on rails; often the player cannot go beyond a small predetermined space.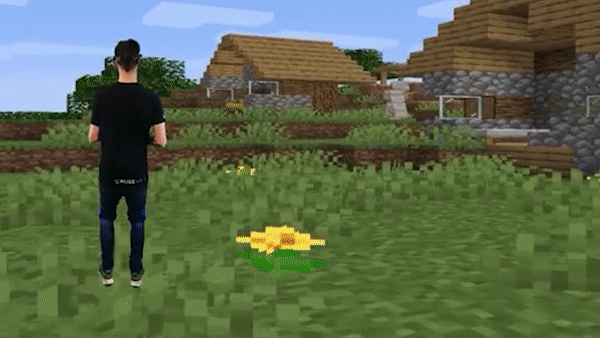 AgileVR, virtual reality device from Mechatech Limited, which uses a combination of tracking inside-out and Bluetooth to track the movements of the lower body and convert them into a virtual reality experience. Instead of having to use the trackpad on the motion controllers for teleportation or artificial movements in a virtual environment, AgileVR allows you to navigate in the game, physically running in place, offering a more authentic experience of immersion and reducing motion sickness, giving you full control of your actions.
The device also uses a technology called haptic feedback, is able to convey the physical sensation, be it a bullet entering the leg, or the feeling of different terrain and conditions such as moving water or strong wind. Currently, there are few apps or games that support the tactile sensation of the whole body, although Metatech hopes that this technology will encourage developers to introduce more complex tactile decisions in the future.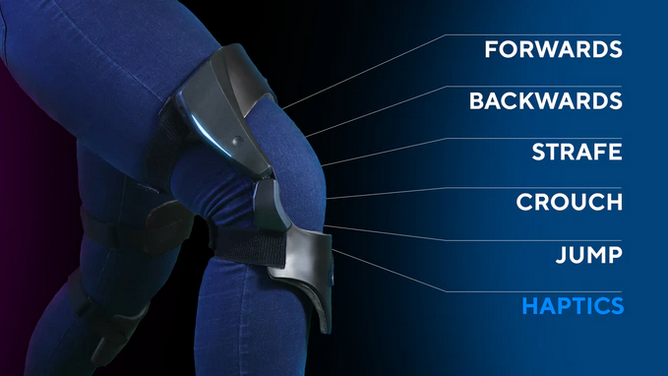 The configuration is quite easy: users connect their devices AgileVR software AgileVR Manager via Bluetooth and calibrate your system, after which they can freely explore various compatible apps including Minecraft VR, VR Fallout 4, Skyrim VR, Asgard's Wrath, DoomVFR, GORN and Google Eаrth VR are just some of them. According to the team, AgileVR is compatible with the following headsets PC VR at launch, if the company achieves its goals of funding: Oculus Rift / the Rift's Quest with Oculus Link, HTC Vive, HTC Vive Pro, Valve Index and Pimax. In the future to also include native support for Oculus VR Quest and PlayStation.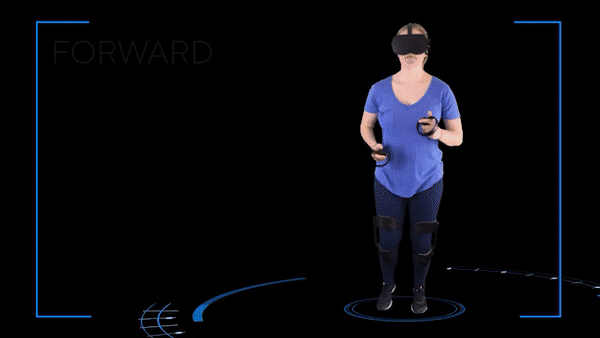 The company hopes to expand its modular system, by adding an exoskeleton device to other parts of the body; the ultimate goal is the creation of the exoskeleton to the entire body. The company will also provide its own software development kit of Unity software, providing developers access to the raw data as the sensors and motors of the haptic feedback.
Source