Alestra, is one of the main companies, leader of the ICT sector, which focuses on the business and government market, which began a strategic plan to modernize or digitally transform companies.
The main participants are Alestra, Amazon Web Services (AWS), IBM, Nutanix and Veritas, who formed the alliance to be able to create a plan called "Architecture BLITZ".
A plan designed to the need of companies
After a pandemic and with the acceleration of providing any type of digital service, companies began an accelerated transformation, although not entirely well carried out, because with the haste, some vital elements could have been missed.
In this sense, thinking about helping companies, the BLITZ Architecture, has as its mission to create an alliance that covers all the needs of companies, from server security, as well as a communication system that adapts to any requirement.
It seeks to mitigate the risk of information loss in the change of environment, as well as reduce process times, in addition to providing support in operations, among other strategies that are needed in digital transformation.
Alestra, behind the master plan
As the main exponent and market leader, Alestra was the company that managed to design an architecture and manage at the same time, a detailed plan of activities that will identify and manage risks, thanks to the incorporation and organization of experts who guarantee the interoperability of any migration support.
This indicates that, as a company, if you want to carry out a total transformation of your company, specifically in the information that is handled internally (customer data, inventories, processes, etc.), Excel or paper files will be transferred to a computerized system that provides better security and control of each one.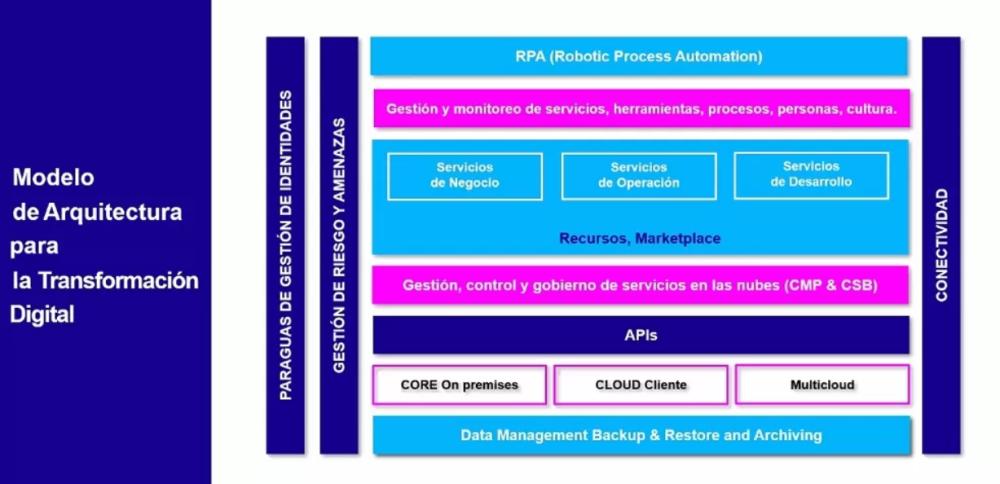 What will each company do?
For its part, Veritas will focus on ensuring data management is done efficiently and securely, mitigating most aggressive computer attacks.
On the other hand, Nutanix will allow the modernization of virtualized environments, by providing a private cloud, it will give resilience, scalability, flexibility and availability.
Just as AWS will also give the environment to those customers who can take advantage of the capabilities offered by public clouds to interconnect in the best and secure way, any "on premises" environment.
Finally, IBM incorporates Moderna management systems that through artificial intelligence (such as Watson, the finder, guide and note writer) so that all applications can obtain the necessary resources to give the best performance.
"At Alestra we work every day to be the best option in digital transformation. Information technologies are a fundamental element for innovation and evolution in any type of industry or business activity," says Armando de la Peña, CEO of Axtel.