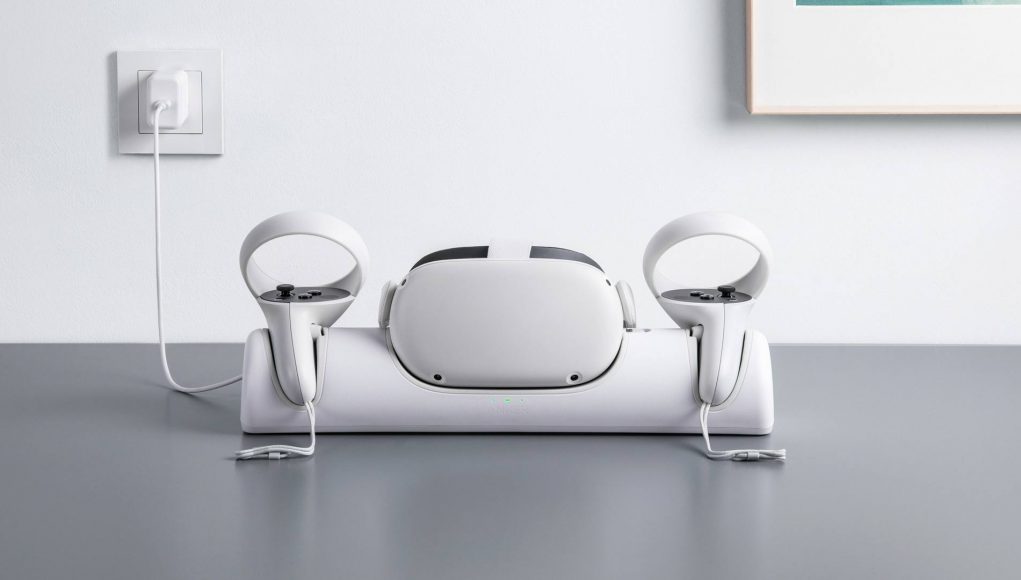 When not playing the Oculus Quest 2, most likely, the headset is on the table or shelf and is connected to the charging cable. Now the Chinese electronics manufacturer Anker has released a new dock, which is designed to add comfort and to prevent users from fuss when charging the Oculus Quest headset and 2 controllers.
Launched a docking station for charging is available on Anker and Oculus for $ 87. Delivery Anker pre-orders will start January 22.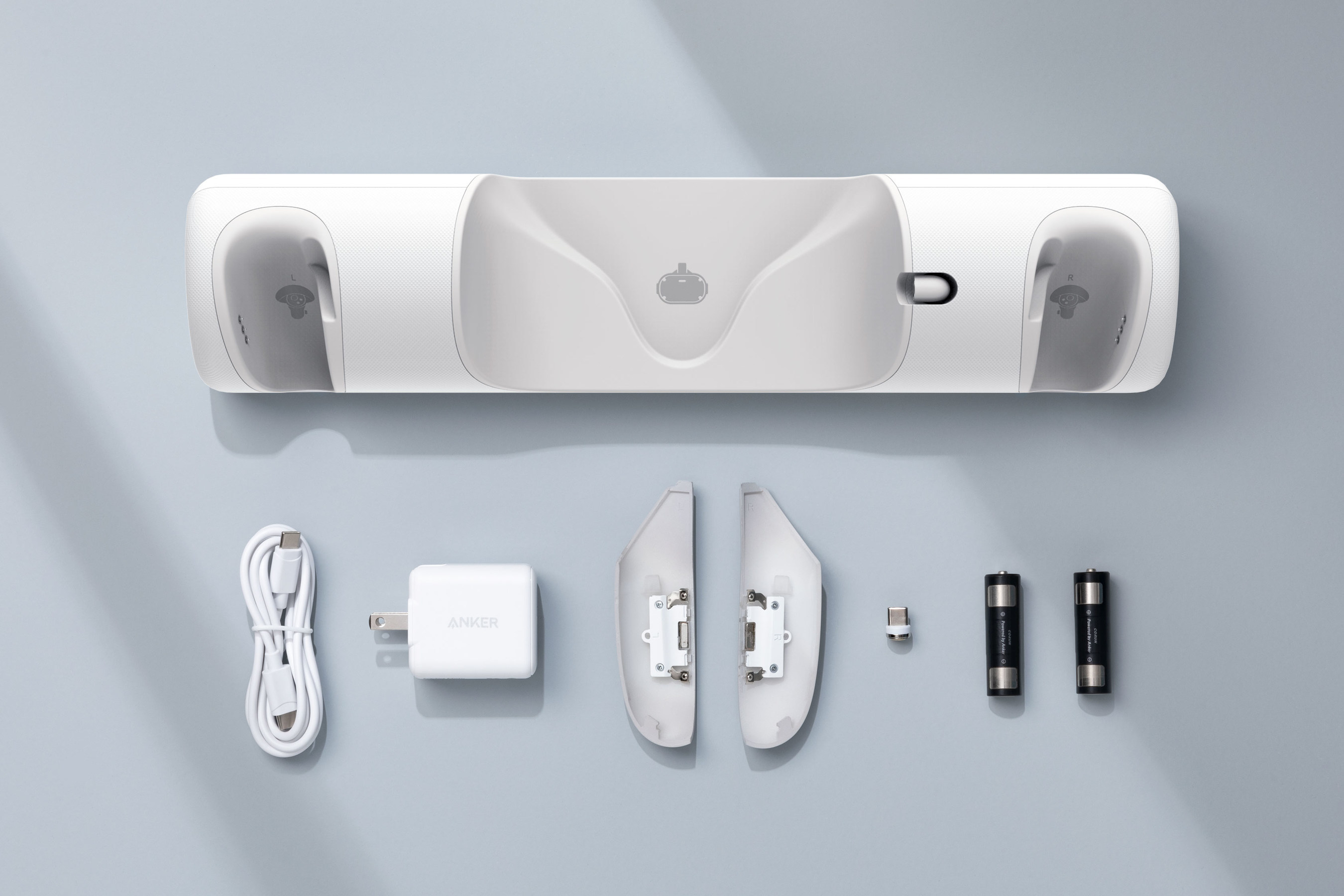 Docking station includes two alkaline battery 1800 mAh for use in both Touch controllers. After installing the batteries and change the covers of battery compartments just paste the Touch controllers in the left and right side of the dock to begin charging.
Docking station not only provides storage space when the headset is not in use, but has a magnetic latch connectors for USB-C, so the headset can be charged as soon as it is inserted in the slot. A full charge takes 2.5 hours for both the controllers and the headset.
On the front panel of the docking station are several indicators to indicate whether the device is charging. Apparently, the dock is only the front part of the headset. This means that the docking station is compatible with Elite Strap, although keep in mind that Elite Battery Strap, you need to charge the back, so it will not be compatible with the charging dock Anker.
Technical characteristics of the docking station:
Input USB-C: 5.0 V / 9.0 V DC
Magnetic output USB-C: 5.0 V / 3.0 A, 9.0 V / 2.0 A
Ports for charging controller: 1.8 V / 0.9 A × 2
Battery for controller: 1.2 V / 1800 mAh × 2