Apple is infamous to some extent for adding old features and advertising them as a real innovation. On this occasion, however, for the company itself is aware, because it has just added a basic functionality to the Beta 5 of iOS 16 without making much noise.
A feature that any cell phone has had for 20 years is the ability to add the battery charge number to the status bar. However, when Apple began to include the notch in the display starting with the iPhone X, this small but useful function disappeared without a trace. For years, users could not find out the remaining battery number at a glance, but this inadvertence finally came to an end. The solution? Place the number inside the battery icon, instead of next to the battery, to save space.
most important change of iOS 16 beta 5. You can have battery percentage in the status bar pic.twitter.com/DjuQRUqioo

— José Adorno (@joseadorno) August 8, 2022
Through social networks, users confirmed that the Beta 5 of iOS 16 already allows to put the remaining battery number back in the status bar, so this is what the iPhone looks like with the new function activated:
If you are interested in activating the option, make sure you have the Beta version 5 of iOS 16 and you just have to go to Settings > Battery and activate the slider that says "Battery percentage":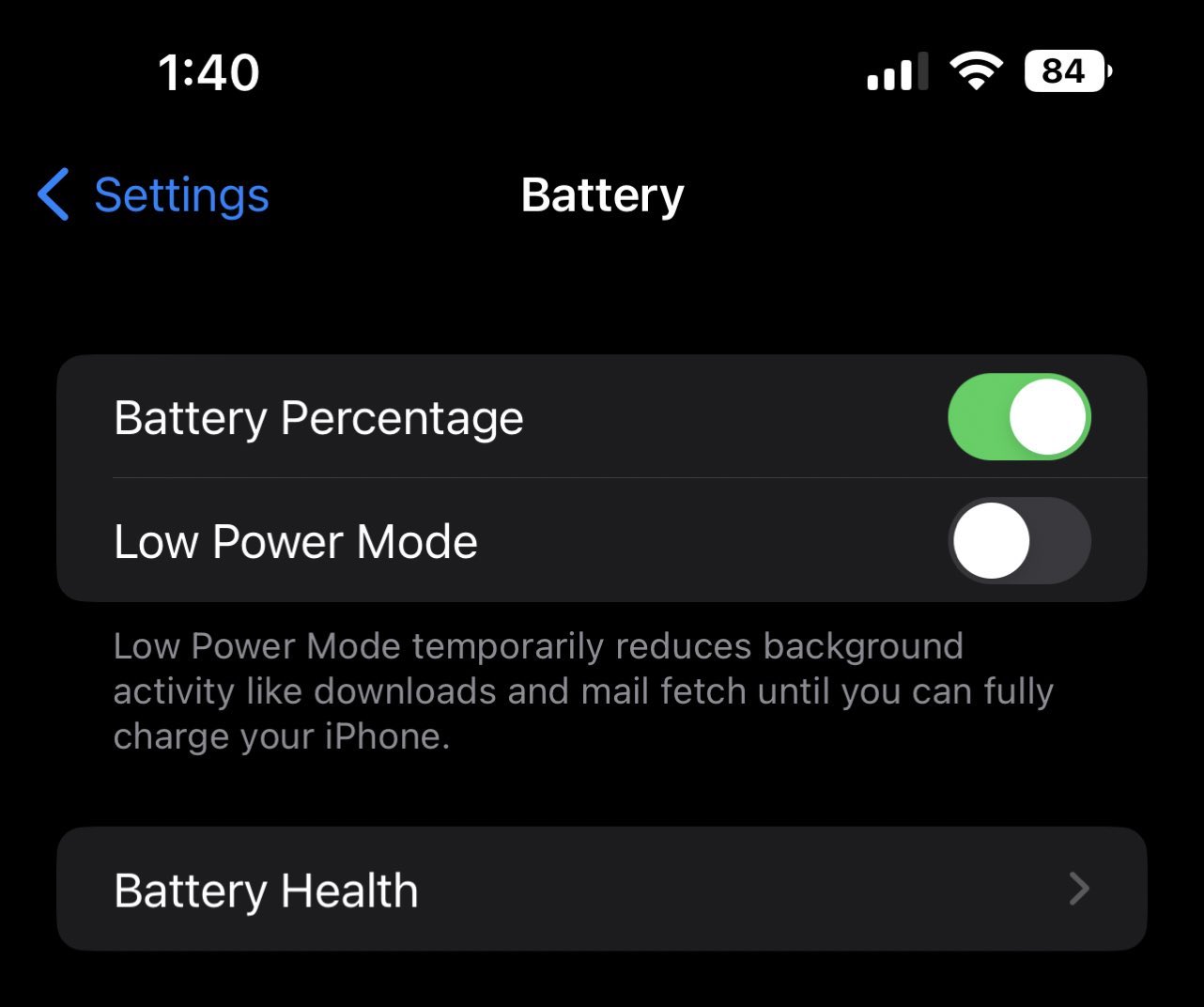 Unfortunately, it seems that the new feature is not available for all devices, but only new ones or those with large screens. For example, users are reporting that it does not appear in the settings of the iPhone 11 or iPhone Mini. 2 steps forward and one step back.