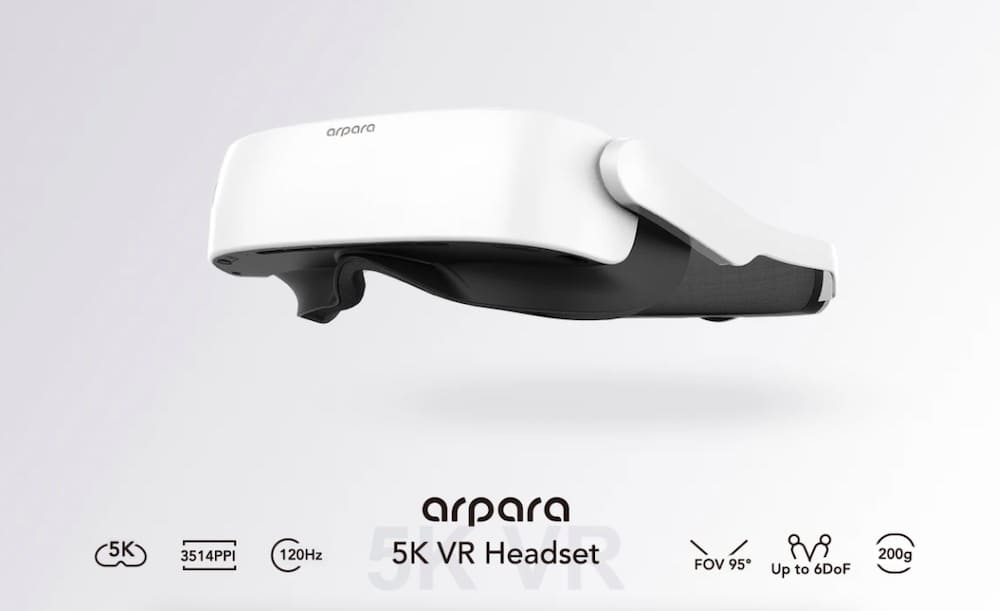 Chinese company Arpara uses micro-OLED displays for its virtual reality glasses, and so they have a particularly slim form factor.
Last week, Arpara announced two devices: one wired, which will go on sale in August, and the other is self-contained and should appear later.
Both VR glasses feature a 1.03-inch micro-OLED display with a resolution of 2560 by 2560 pixels. This is the same high resolution as the Vive Pro 2 and Vive Focus 3, but the latter use LCDs that typically have a lower black level.
The Arpara wired device operates at a 120 Hz refresh rate and has a 95-degree field of view. The biggest problem with micro-OLED displays is that they are relatively small and therefore need to be magnified significantly by the lenses to get a wide field of view, which is not always possible or is associated with a loss of image quality. Independent tests should show how well the device works.
Panasonic has repeatedly demonstrated ultra-thin video glasses with micro-OLED displays at CES, which, however, have a field of view of only 70 degrees. Apple is also reportedly using micro-OLEDs for its virtual and augmented reality glasses, and is exploring the technology with partners. Since micro-OLED displays are relatively new and much less common than, for example, LCD displays, they are more expensive to produce.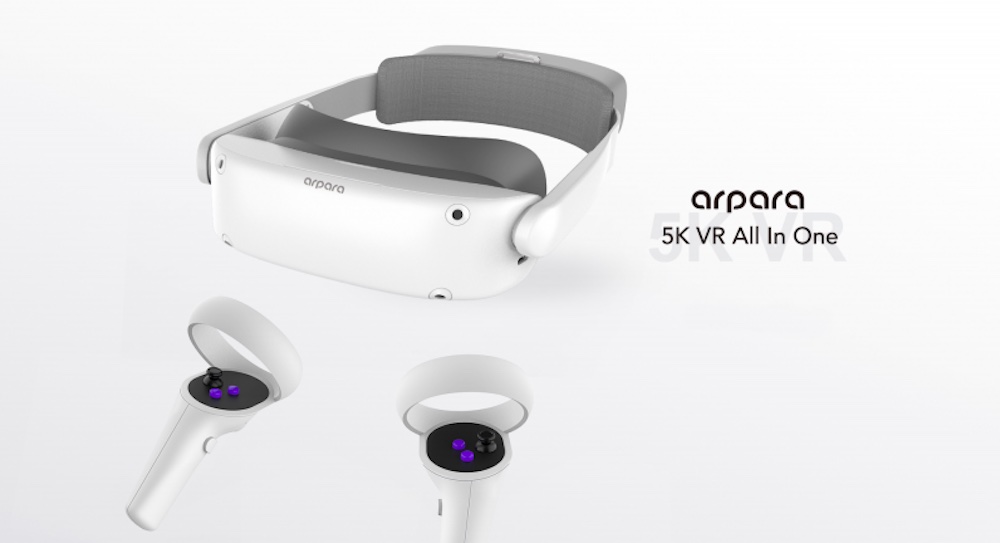 Only the self-contained version has built-in tracking
In terms of weight, the Arpara wired glasses are very light (200 grams). For 6 DoF tracking, VR glasses rely on an external Nolo tracking system, which is not an optimal solution.
The self-contained counterpart, which is still in development, will offer integrated tracking based on six cameras. The chip used is the powerful Snapdragon XR2, which is also used in the Oculus Quest 2 and Vive Focus 3. As expected, the universal version is heavier and weighs 380 grams, but the form factor remains just as thin. According to the manufacturer, SteamVR games can be streamed to VR glasses over wires and wirelessly.
Apparently, the devices are entering the market without their own app store. Instead, there will be a social VR platform where users can meet with customizable avatars and create their own rooms and items. By creating "Arparaland", the manufacturer wants to "hype" on the hype around NFT: digital assets should be stored using the blockchain and sold as NFT. The platform will be launched simultaneously with the launch of wired virtual reality glasses.
You can pre-order now for $ 599 on the official website. The company carries out international deliveries.