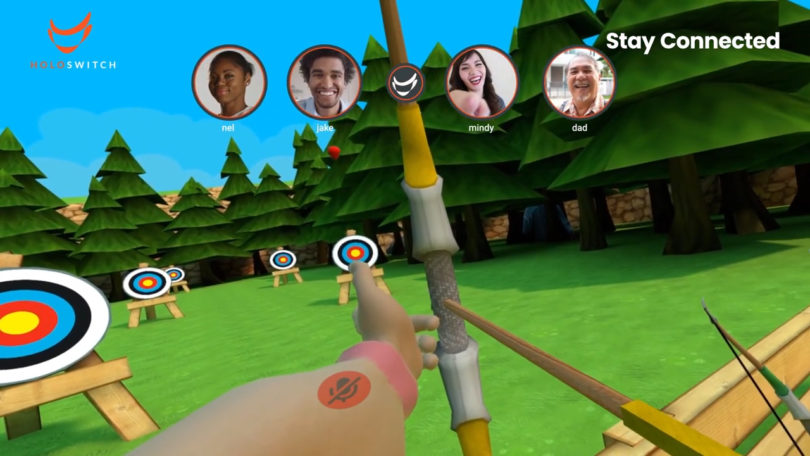 Answer calls, messages and view their real surroundings, while in virtual reality Holoswitch.
Holoswitch is a mobile app for SteamVR, which is now available for early access and allows you to interact with your smartphone without removing the virtual headset.
Connect your smartphone to computer, you can forward your phone calls, text messages and notifications for important apps right on your headset that allows you to interact with the outside world without breaking immersion. You can even anytime to view your real environment using a smartphone as a surveillance camera.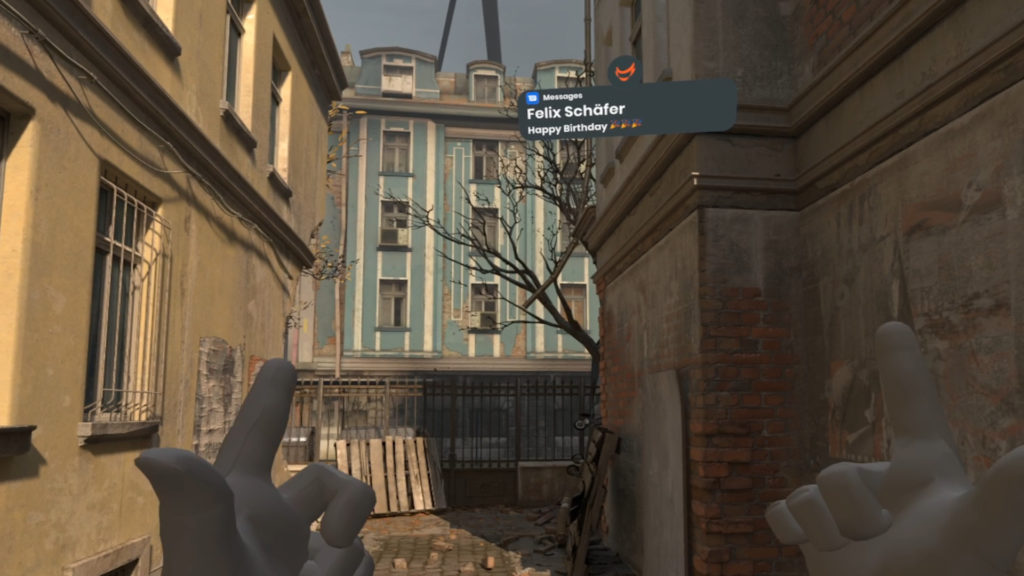 "Until now, users of virtual reality regularly had to check if they miss something in real life," reads the official message of the company. "The constant fear to miss a phone call, friends or relatives, talking with you or delivery waiting on your doorstep, makes it difficult to enjoy VR for a longer period of time."
"Holoswitch helps to eliminate the barrier of social isolation and real so that more people can enjoy virtual reality over a longer period of time. Whenever real life requires attention, users know and save them from the fear to miss something."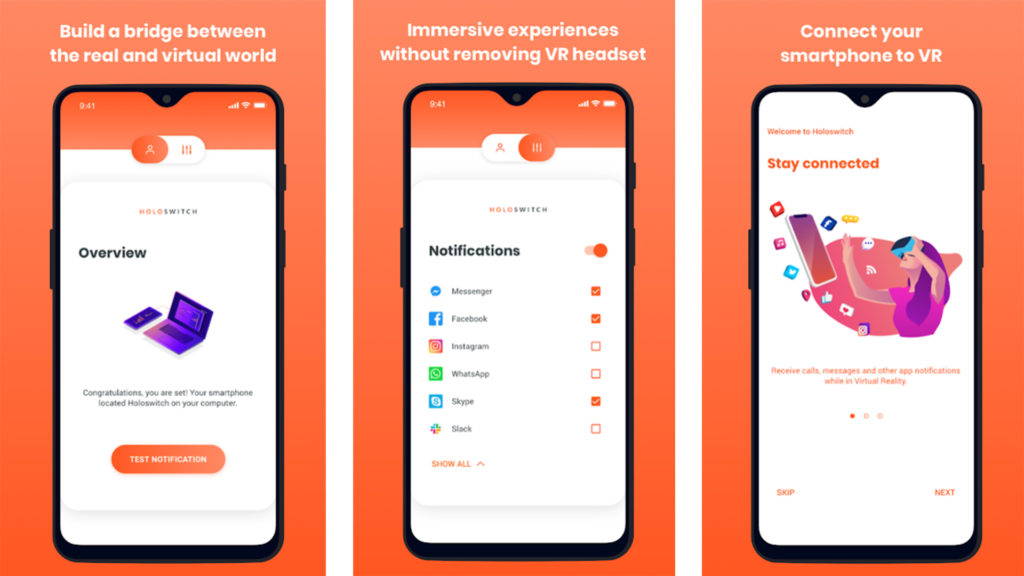 "If I spent the evening in virtual reality, I've always had a sense of fear to miss something," says Patrick, one of the beta testers of the app. "It is very inconvenient to remove the headset in the middle of the game just to check my messages on my phone. With Holoswitch I can finally relax and hang out longer in the virtual space. Whenever I receive messages or notifications, I see them right in your headset".
Holoswitch now available at a price of $ 5,99 for all compatible with OpenVR headsets, including HTC Vive, Valve Index, the Oculus Rift / the Rift's Oculus Quest and Windows Mixed Reality. Installation is quite simple. Just install the PC version and the mobile app, connect the headset to the smartphone and select which notifications you want to receive. Currently supported Android devices only, although the company promises support for iOS in the near future.
While it's true that HTC has released its own similar mobile application in 2016, which also allowed players to interact with their mobile devices in virtual reality, the app was extremely clumsy and had no support email, and basic messaging apps. Hope Holoswitch will be able to provide users with more stable communication system in VR.
After the release of the full version the company hopes to include a few extra features, such as mirroring the phone, direct calls to virtual reality, a function of converting speech to text, dial keyboard and stream.
Source