The Oculus Quest 2 it has revolutionized virtual reality in the last year by allowing the average consumer to access virtual reality content for a relatively low entry price. The content of Oculus Quest is extensive, including virtual reality video games, virtual reality videos and even virtual reality experiences on the Internet.
While experiencing all that Oculus Quest 2 has to offer, you may be interested in exploring the Internet, either for regular reasons or for new and exciting virtual reality experiences. Fortunately, Oculus has created its own browser that allows you to watch virtual reality videos, browse social networks and explore websites with ease. Here's how to search the web in Oculus Quest 2.
Get into a comfortable place and make sure that there are no objects around you.
Although performing an Internet search is a simple task, doing it in virtual reality can cause you to hit your head or hands with something if there are objects in your play space. You may need to adjust your head to better view a web page or move your hand while typing with the controller, so make sure that there is no object that you can bump into while submerged inside the Oculus Quest 2 viewer.
Locate the Oculus browser app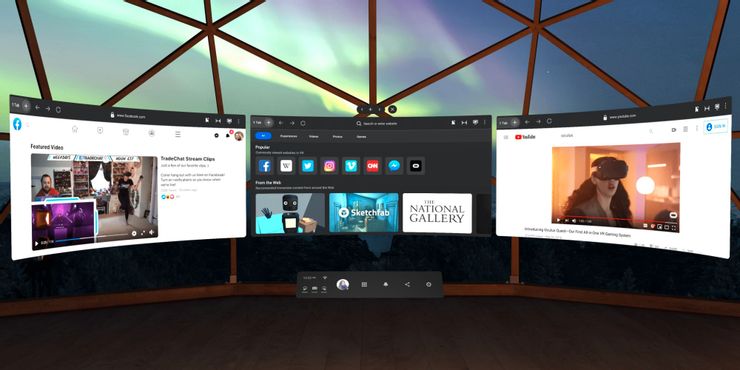 Unlike other game consoles, Oculus has created a unique browser called the Oculus Browser that comes pre-installed on all Oculus Quest 2 headsets. To access this application, make sure that your headphones are connected to a WiFi source and search for the application in the search bar.
Type in the search bar "Oculus Browser" and you will quickly find the application.. Select the application with your controller and it will immediately launch you on the home page of the Oculus browser as long as you have a stable Internet connection. Another way to access the Oculus browser is through the application list page, however, you will have to scroll through the rest of your applications and games to access it.
How to search the Internet inside the Oculus browser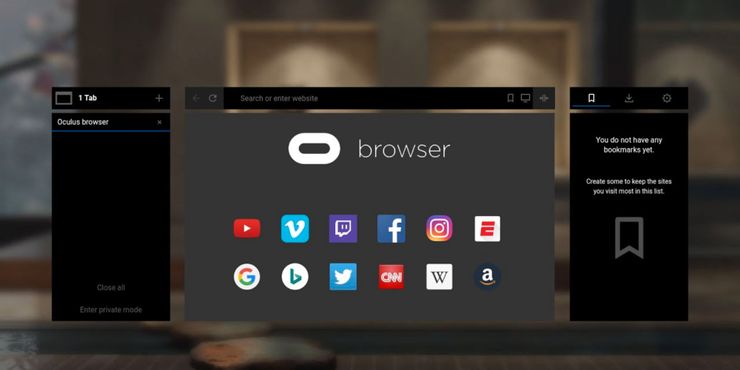 There are many websites that you may want to look up while using the Internet, including guides that can help you solve puzzles or combat tests in your virtual reality video games. Once you enter the Oculus browser application, you will see some main websites that are in the menu so that you can do a quick search. Facebook Instagram, among other common web pages. These include social networking websites such as Facebook and Instagram, among other common web pages.
If none of these websites are what you are looking for, then type inside the search bar about these quick links to find any website on the Internet. You can also create bookmarks on websites to return to them quickly during your next Internet search session by selecting the bookmark icon while browsing a web page. Bookmarks appear on the home page of the Oculus browser.
How to enter virtual reality mode for videos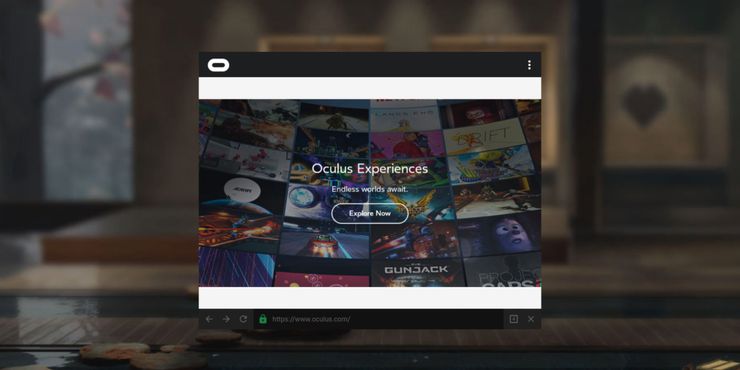 With virtual reality becoming more and more popular, many people are creating websites with videos that you can watch in 180 or 360 VR. However, it is not immediately apparent how to enter VR mode once you are on web pages with a VR video.
The Oculus browser allows you to enter virtual reality by selecting the headset icon in the bottom sidebar of the video screen, similar to where the play/pause and volume adjustment icons are located in a YouTube video. After selecting this icon, you will be transported to virtual reality, and Oculus even has some Internet videos that you can experience in virtual reality with this method found on the home page of the Oculus browser.