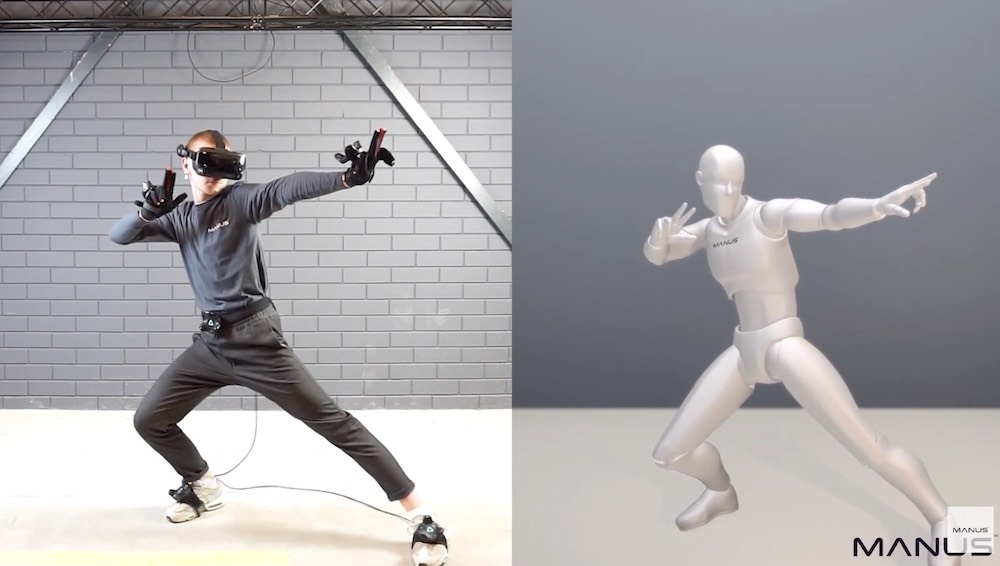 Manufacturer VR gloves Manus is expanding its product range and soon will support full body tracking from multiple users. The system is called "Polygon".
Polygon uses the tracking SteamVR in combination with five Vive trackers, which are attached to the feet, hands and waist. Together with VR glasses six body points are recorded and transferred to the virtual reality in real time.
A specially designed system uses inverse kinematics (IK) to obtain the correct relationship between the limbs. Thus, a natural avatar, despite the fact that there are only six fixed spatial points of the body.
The Polygon should be simple to set up. Calibration can be performed by the user. Gloves VR Manus Prime supported by default.
The system offers full body tracking for multiple users simultaneously and tracking of objects. This allows users to interact with the same physical object in virtual reality.
Support for all SteamVR headset
Manus sees the VR learning scenarios, simulations, and virtual collaboration application scenarios. The system also needs to be well suited for the arcades of virtual reality .
Polygon offers a Unity-compatible when entering the market, and a plugin for the Unreal Engine 4 will appear later. The system IK is compatible with HTC Vive and all other points SteamVR. Polygon comes with gloves Manus. Private tuition from 3000 to 5000 euros. The Polygon should appear in June 2020.
Russian startup Antilatency also recently introduced a solution for multi-tracking the whole body. In addition, it supports offline VR glasses Oculus Quest.
Source