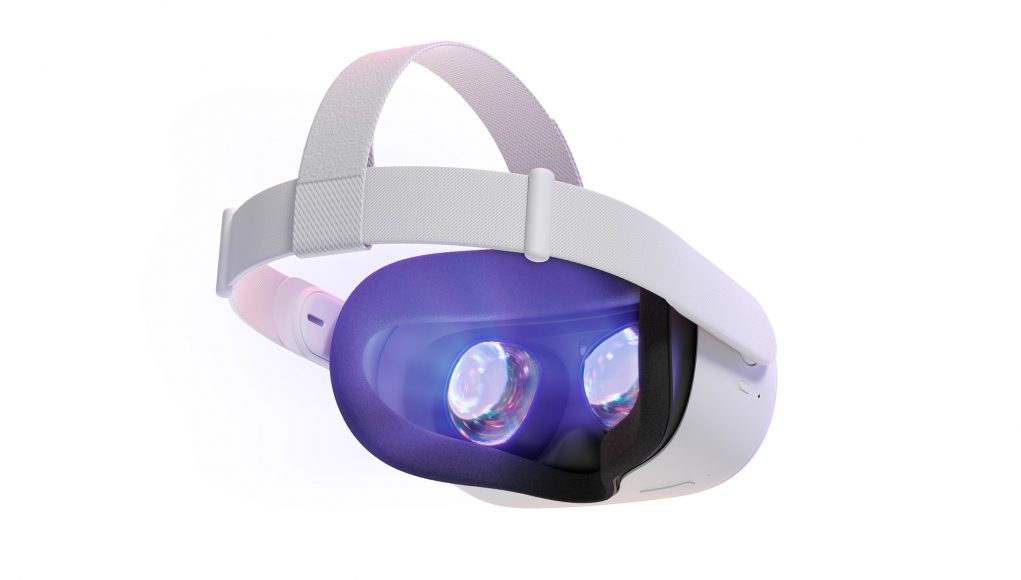 Andrew "Boz" Bosworth, Vice President of Facebook Reality Labs, during a session of questions and answers pointed out that the Quest 2 will probably get a refresh rate of 120 Hz, and raised a number of other topics related to VR.
Refresh rate of 120 Hz will appear in Quest 2
Facebook initially launched Oculus Quest 2 with the refresh rate by default, 72 Hz, and "experimental" support 90 Hz, which since then became the new default value. Higher refresh rate makes the virtual world inside the headset smoother, more comfortable and more exciting.
During a session of questions and answers in Instagram, Andrew "Boz" Bosworth, Vice President of Facebook Reality Labs, literally raised a finger up to the question, will I ever see Quest 2 update to 120 Hz.
Display headset allegedly already supports a refresh rate of 120 Hz, but such quick work raises concerns about the performance and battery life. To take full advantage of the higher refresh rate, the application must be able to work at a speed of 120 frames per second, which is a considerable challenge, especially for mobile chipset.
Deploying in November support 90 Hz for the main software of the headset and allowing developers to work at a frequency of 90 Hz in their apps, Facebook is now probably has a more clear view about the viability of the refresh rate 120 Hz.
As in the case of support 90 Hz, Facebook is likely to deploy support for 120 Hz Quest 2 through the software update and make it optional for developers choice between 72 Hz, 90 Hz and 120 Hz, depending on their application. As for Oculus Link, which allows the Quest to play VR games for PC, support for 120 Hz will be a welcome addition for those who have computer equipment capable of launching high-quality VR games with such speed.
Wireless applications for streaming VR on PC in the App Lab
Bosworth also answered a few other questions about virtual reality in their questions and answers, including the question of whether a special version of Virtual Desktop application that provides a streaming virtual reality PC headset.
Facebook has previously dismissed an application from the main store, Quest, claimed Bosworth, because he didn't want to risk to new users to VR was a bad experience if they tried to use the functionality of a streaming VR on a PC with a bad wireless connection, which can make it unstable.
App Lab, however, should allow developers to distribute their applications on a Quest, instead of relying on the process of quality control Facebook. App Lab still must comply with other technical and content policies set by the company, nor will it help to use a special version of virtual desktop (streaming PC VR) headset using App Lab.
Sales Quest 2
The success of the Quest Bosworth said that Facebook sees positive curve implementation and "serial doubling the popularity of the headset in a much shorter time periods", although elsewhere it is recognized that the headset is still not popular.
At the end of last month, Facebook CEO mark Zuckerberg said that the Quest 2 "on the way to becoming the mainstream VR headset".
Varifocal optics
Another question arose about whether Facebook continues to explore technology Varifocal optics, which he had previously shown in prototype VR headset Half Dome.
It Bosworth said that there are several factors that are difficult to balance with the help of this technology, including the size, cost and reliability, but in the end he said that the company is "still considering it".
Source