Panasonic has developed videotaping the decision for surgery| 18.07.2019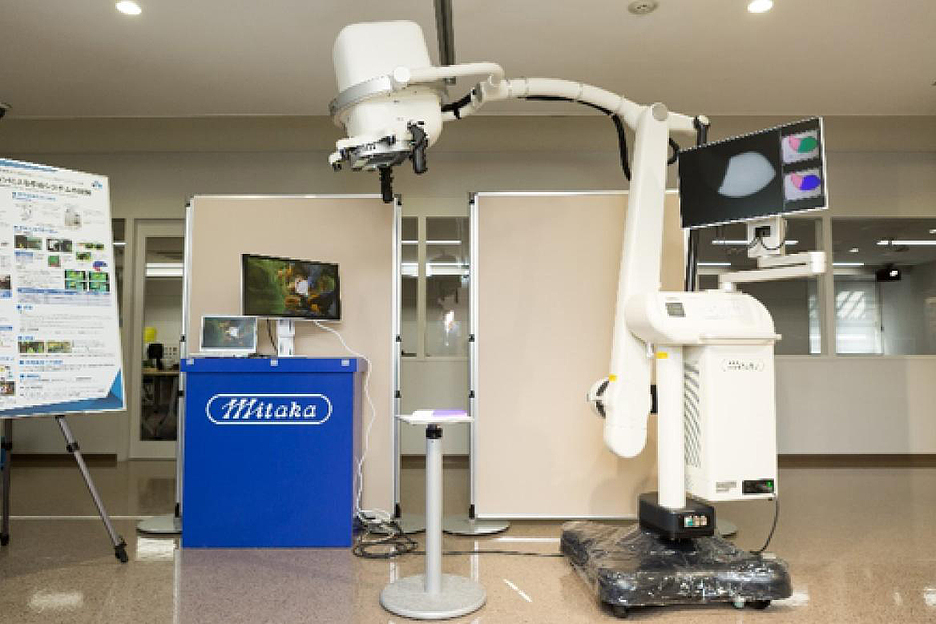 Panasonic Corporation, Kyoto University and manufacturer of medical equipment Mitaka Kohki has developed a joint solution of MIPS, which will help surgeons "see" inside organs of the patient,
showing the location of blood vessels, nerves and tumors in the course of the operation.
MIPS or projection system for medical imaging uses an infrared camera and projector to display directly on the body of the patient resection line and other information
while monitoring movement and possible displacement of internal organs.
This information is of great importance, for example, in operations on the liver, when the slightest wrong move can cause excessive bleeding. Removing the tumor, the surgeon should always
to control its location. Preliminary information here provides computed tomography and other studies. In addition, increasingly used method is the ICG, in which the doctor inserts into the body
patient glowing in the infrared dye (indocyanine green, ICG), and performs a resection, watching the ICG fluorescent foci in real time using infrared
camera. He has to constantly switch the view between the monitor and the operating table.
MIPS fundamentally simplifies the process device receives an image from an infrared camera and projects it directly on the patient. The optical axis of the camera and projector are perfectly aligned,
so the doctor can monitor any movement or change in body shape in real time. In addition, the device illuminate with a white light the space around the operated region,
avoiding the need for additional lamps.
This development has pushed the case, which told Soichiro Kawamura from Panasonic Connected Solution. In 2013, the advanced development Department of Panasonic company was looking for
the area where could be useful technology of video mapping. About the same time doctors from the clinic of Kyoto University saw a demonstration of projection mapping with a working prototype, bringing together
an infrared camera and projector. They liked it and they decided to find a technology used in surgery.
Refined the prototype and with the permission of the Japan Agency for medical research and development (AMED), parties initiated clinical trials at Kyoto University. Then MIPS
has been used in nearly 80 cases for the simulation prior to surgery. Then, in 2017, the Department of security systems Panasonic took the project from the Department of perspective developments
to output MIPS on the market.
With the operation of MIPS can be found on the website of Panasonic.
the future of medicine
Journal: Journal IT-News, Subscription to magazines
Panasonic