Experts say that we are on the threshold of a new era of virtual reality, which will be used by business around the world. Facebook recently released Oculus a platform for Business, designed for commercial use.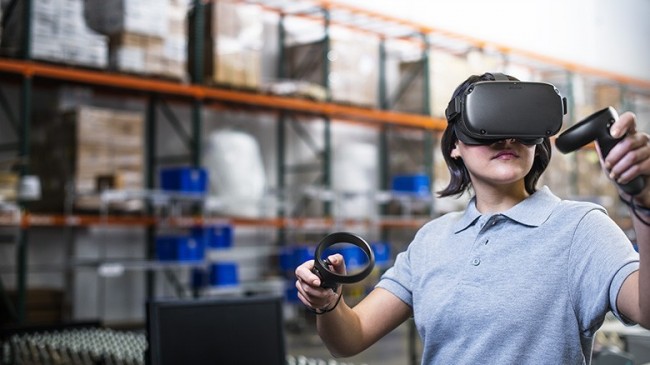 The conditions for wider adoption of virtual technology (VR) and augmented reality (AR) around the world to come. Pandemic COVID-19 accelerated the growth in the use of cloud platforms for remote communication, work and learning millions of people on all continents. Trends show that over the years, we get an increasing number of people working remotely.
New VR and AR technology can improve and enhance the effectiveness of communication not only in private intercourse, but also in business between employees, employees and company and employees and customers in many industries.
Last year PwC predicted that by 2030 approximately 23.5 million jobs worldwide will use AR and VR technology for training, business meetings or improve the quality of customer service.
According to the forecast ABI Research this year, made before the pandemic, the market for virtual reality will continue to grow with a cumulative annual rate of 45.7%, topping $24.5 billion by 2024
According to the forecasts of ARtillery Intelligence, virtual reality, used in business, will grow from $829 million in 2018 to $4.26 billion in 2023.
Interest in the new market is growing – one of the proofs is the fact that created in 2016, an investment Fund HTC Vive X last year attracted more than $60 million in additional funding for 17 startups in the areas of augmented and virtual reality.
Among the companies that already offer VR-technology for business: Spacial (creates a sort of version Zoom with VR-technology); new York-based company IrisVR (specializing in special software to build 3D models in architecture and planning) and Accenture (a large European consultancy and outsourcing company that uses VR technology in employment).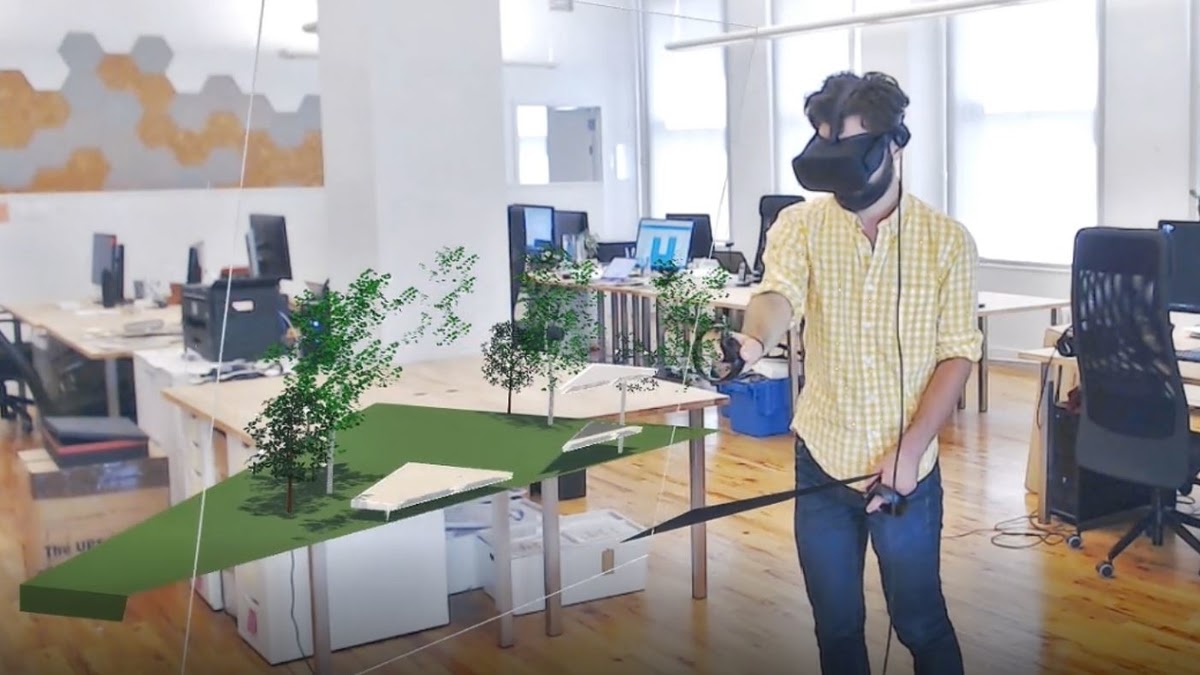 In addition, the VR unit of Facebook Oculus, which released VR-glasses and a headset, has recently launched Oculus a platform for Business, designed for commercial use.
The first "loud" names, using the services of Oculus for Business, steel: a division of Johnson & Johnson Medical Devices, insurance group Farmers Insurance and the German international company Express delivery company DHL Express.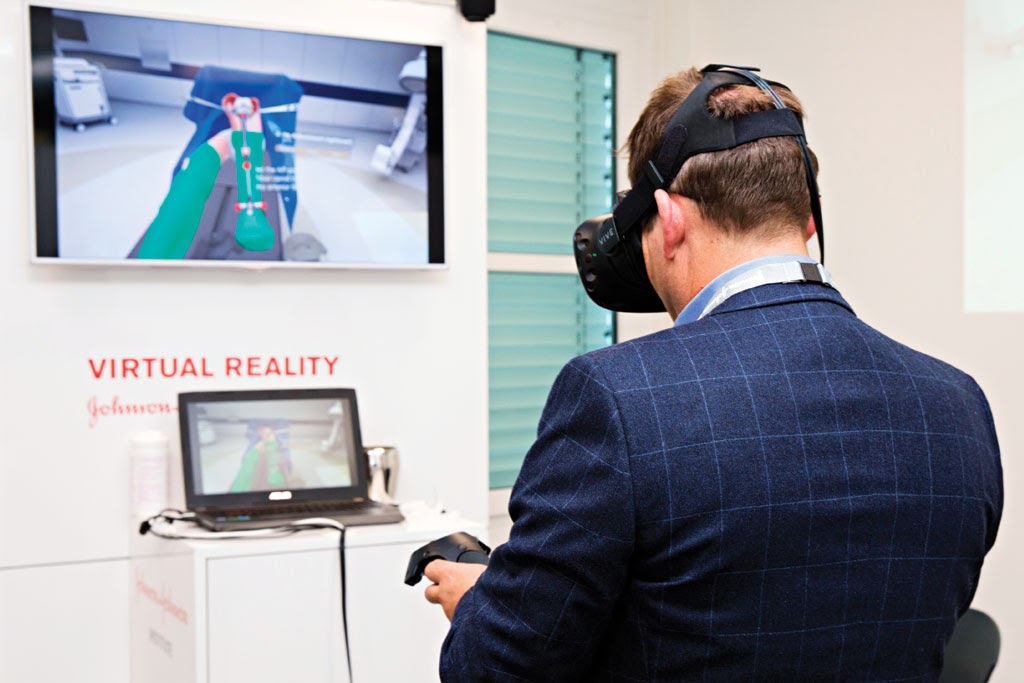 Among the tasks a commercial platform Facebook Oculus calls the following: to visualize the data in 3D (visualization), to introduce a new product or project in 3D, helping employees to training and professional development, the opportunity to work together on projects (development of products) anywhere in the world, to quickly approve the designs.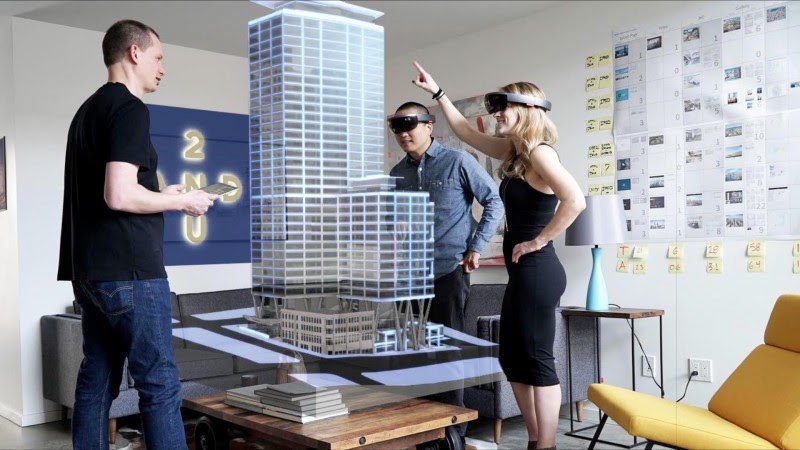 "Thanks to VR for the new employees to learn the operation of the service delivery in all parts. This is really a very useful solution for our business." commented on the experience of using the Oculus for Business Rick Jackson, senior Vice President, Group Certified Initiative and head of CIS DHL Express.
All it proves is that these techniques have much wider possibilities than just virtual games, as many perceive it.
On the way to mass distribution
Although digital technology is evolving extremely quickly and we are on track to a high-speed 5G networks, for mass implementation and use of AR and VR technologies there are a number of obstacles.
Perhaps the main negative factors for the development of this market in the coming year could be the weak economy and reduced consumer spending. Pandemic coronavirus has caused great damage to many sectors of the economy, many companies are faced with the need to save and invest only when essential, and consumers.
In this case, some legal experts point to potential problems of data protection and confidentiality of information. Existing legislation and the awareness among the judiciary regarding cybercrime require additions and improvements. Thus, potential cases in the courts will be complicated by the fact that the parties are located in different parts of the world.
At the same time, according to a study conducted XR Association, which represents manufacturers of headsets and technologies across the industry, 54% of respondents said that they were updating the privacy policy and disclosure of consumer data in 2020.
Many problems encountered in VR and AR can be resolved with the help of their hosting platforms. This can occur analogously to example company video conferencing Zoom (ZM), which is faced with an unwanted intrusion of unauthorized persons in a video conference, but after adding encryption and better privacy control and solved the problem.
Mark Zuckerberg, CEO of Facebook, said that it will take several years before the technology AR / VR will become widespread.
"I don't think it will be in 2020. But, hopefully not in 2030," said Zuckerberg.