A few years ago, Meta (formerly Facebook) surprised the world with a curious product: a smart display called Portal, which in theory would help people easily communicate by video call via Messenger. Today, the company wants to expand its functions, because it can already be used as a second monitor of a Windows or Mac computer.
Through a post on its blog, Meta confirmed a couple of changes that turn, for the first time, the Portal screen into a true productivity tool. Firstly, compatibility was confirmed with the Duet Display app (available for Android and iOS /iPadOS), which allows a second screen to be linked to any main monitor where you have it installed.
All you have to do is download Duet Display from your Windows or Mac computer, install it and then install the companion app on the Portal screen. By the way, this update is only available for the Meta Portal Plus or Portal Go screens, not the original Portal.
On the other hand, Meta also announced native compatibility of the Portal screens with macOS, through an accompanying app. Unlike the Duet Display app, this compatibility is deeper with Apple computers: The Call controls widget allows you to share your computer screen during a call and quickly access the controls to ask for the word, mute yourself and adjust the volume during Zoom, Workplace and BlueJeans calls on Porta. In addition, it allows you to send web links from your computer to easily view them on the Portal.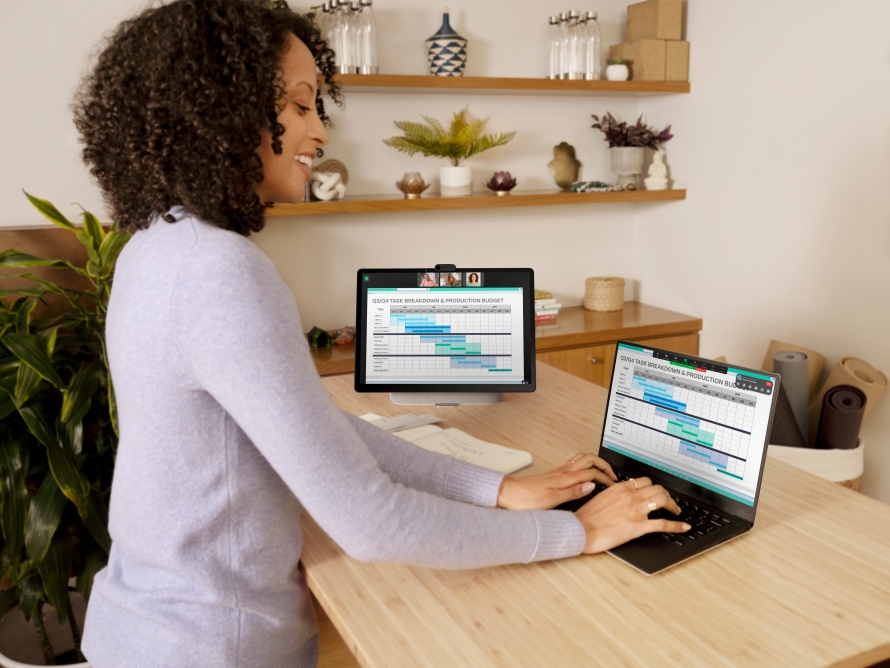 The Meta Portal screens, as the name of its app indicates, is only a companion, not an independent tablet. Thus, in general it is used to have video calls on Messenger, Zoom, Cisco Webex, BlueJeans, GoTo Meeting, Workplace and Microsoft Teams, as well as checking the Google Calendar or Outlook.
What do you think of this news? Leave us your comments!