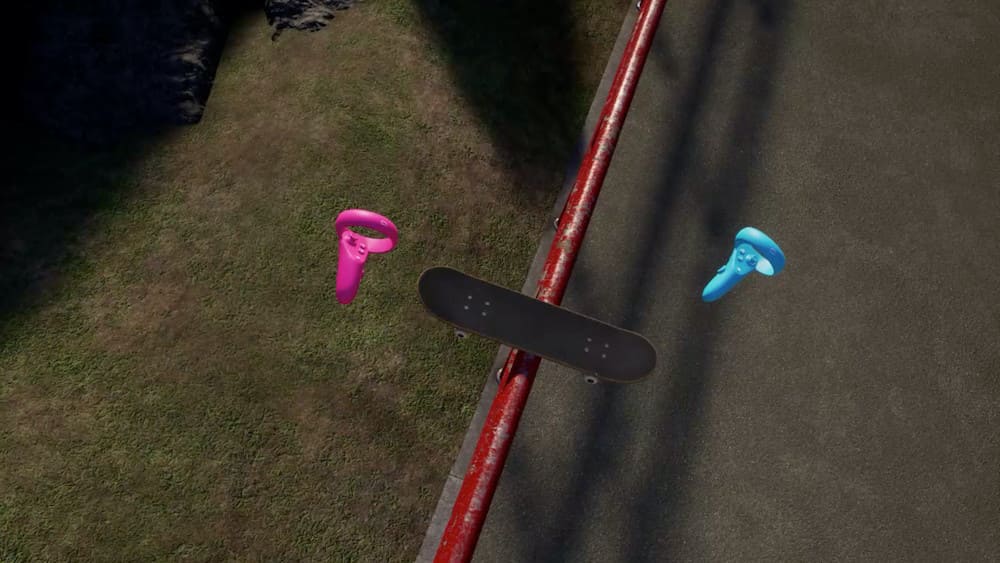 In virtual reality, nothing is impossible. Then how about skateboard simulator?
Skateboarding is a sport for your feet. Unfortunately, in the virtual reality of missing lower limbs, as modern VR technologies to reproduce only the head and hands. If you do not wear special trackers. Skater VR without such technical devices. Here you only ride with VR controllers.
The game should be a mixture of arcade and simulation and will soon be available in early access for virtual reality glasses for PC. According to the Deficit Games, she has already integrated all of the basic mechanics and offers players manually created the urban environment with high-resolution textures, controls skateboard optimized for VR controllers, the Academy of skateboarding, where you can learn the tricks and perform related tasks and two game modes.
Planned a lot of new content and features
In run mode you're hunting for points, and in the training mode you can relax and engage in freestyle. Executable tricks, among other things, include flips, sufity, slides and pilot whale. The game is accompanied by music and provides the soundtrack to the skateboarding from aspiring musicians.
Skater VR should be ready for full release by the end of 2021. In the meantime, the Studio plans to regularly add new content and features. They include online leaderboards, at least six new maps, the career mode, the ability to customize your skateboard, achievements and new songs.
The developers also promise to support points WMR HP Reverb G2 and Vive Cosmos. Currently supported goggles Oculus Rift, HTC Vive and Valve Index.
VR Skater comes out on Steam on April 30. Then you will be able to see if the concept of skateboarding in VR.