Bitcoin is currently trading at around $19,500. A permanent breakout beyond the 20,000 US dollars should not succeed, but at least the largest and oldest cryptocurrency is stable at the current level. Meanwhile, the current difficult overall situation worldwide continues to put the market under pressure.
However, as the recent Glassnode report shows, many BTC hodlers are not impressed by the recent price crash. At the same time, June 2022 was the worst month since 2011 with a price loss of around 37.9 percent. At that time, Bitcoin was not as well known as it is today.
Bitcoin Performance Monthly
Bitcoin On-Chain Analysis: Low activity
At first, a glance at the address activity reveals a clouded picture. When Bitcoin hit the all-time high of around $68,300 in November 2021, address activity was around $1 million per day.
Meanwhile, the number of active addresses has decreased significantly. There are currently 870,000 active addresses per day. The number of active addresses was significantly higher when Bitcoin reached the then all-time high of 64,800 US dollars in April 2021.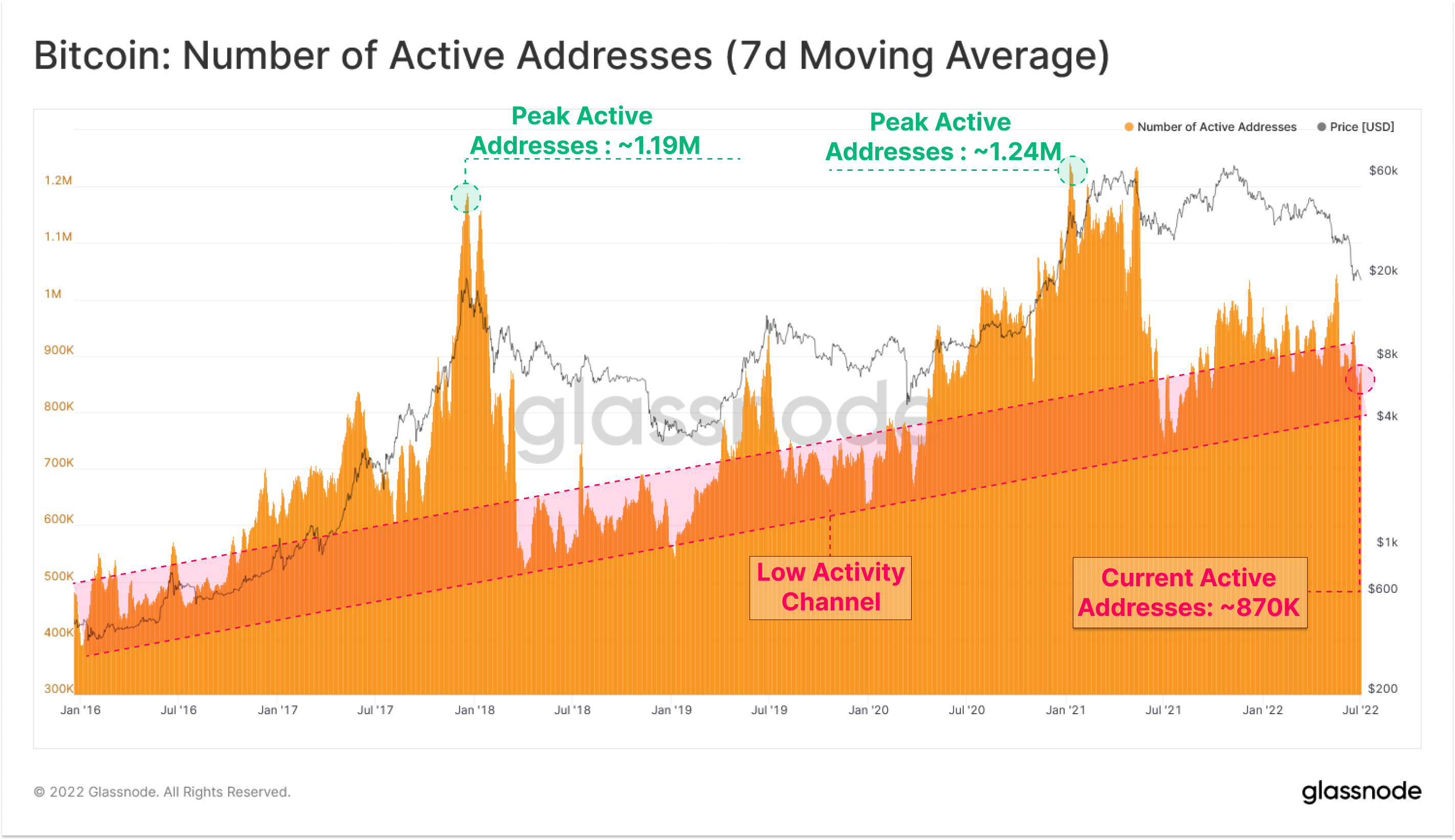 Active Bitcoin addresses since January 2016
Bitcoin transactions: number remains constant
In recent years, the number of Bitcoin transactions at the end of a bull run has fallen enormously (see end of 2017/beginning of 2018). Subsequently, a sideways movement took place over months.
In 2021, a sharp decline in transactions can be seen in the spring of 2021. On the other hand, after a small upswing from July, the number of transactions has stagnated.
In this respect, the course of the last 12 months is particularly similar to the course of 2018, before there was a more significant increase in transactions from 2019 onwards.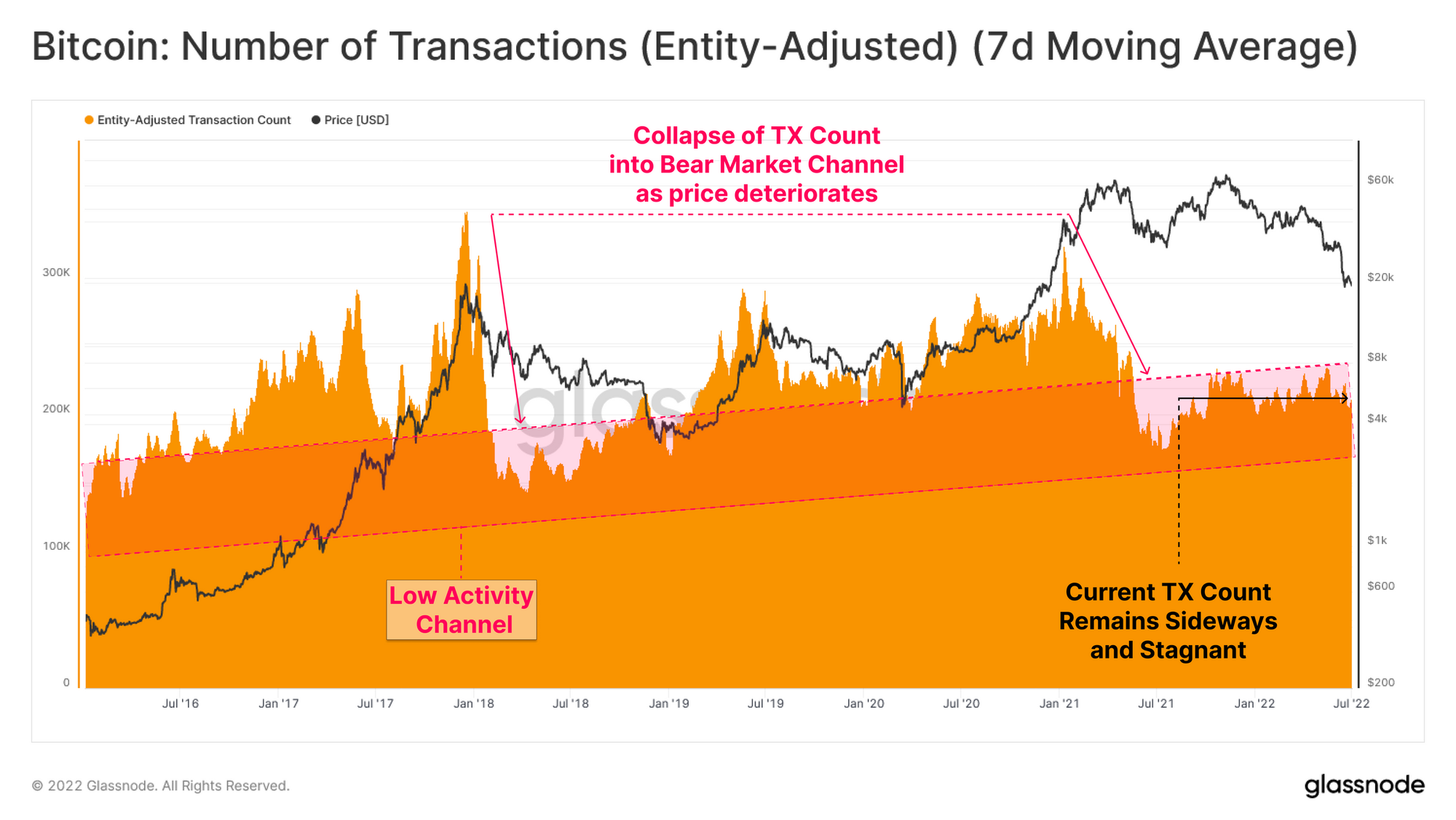 Bitcoin Wallets with BTC credit are increasing
Also interesting is a look at the Bitcoin wallets that store a balance of over 0 BTC. This results in an all-time high of currently around 42.2 million wallet addresses.
However, this statistic should be treated with caution. This is because users can have several wallet addresses and divide their credit accordingly. Nevertheless, the permanent growth indicates an increase in Bitcoin investors.
A real capitulation has not occurred since the crypto crash 2017/2018. The largest decline in wallet addresses without a zero balance since then was observed between April and May 2022. However, the decline was relatively modest with around one million users.
The latest crash resulted in just a drop of around 470,000 addresses.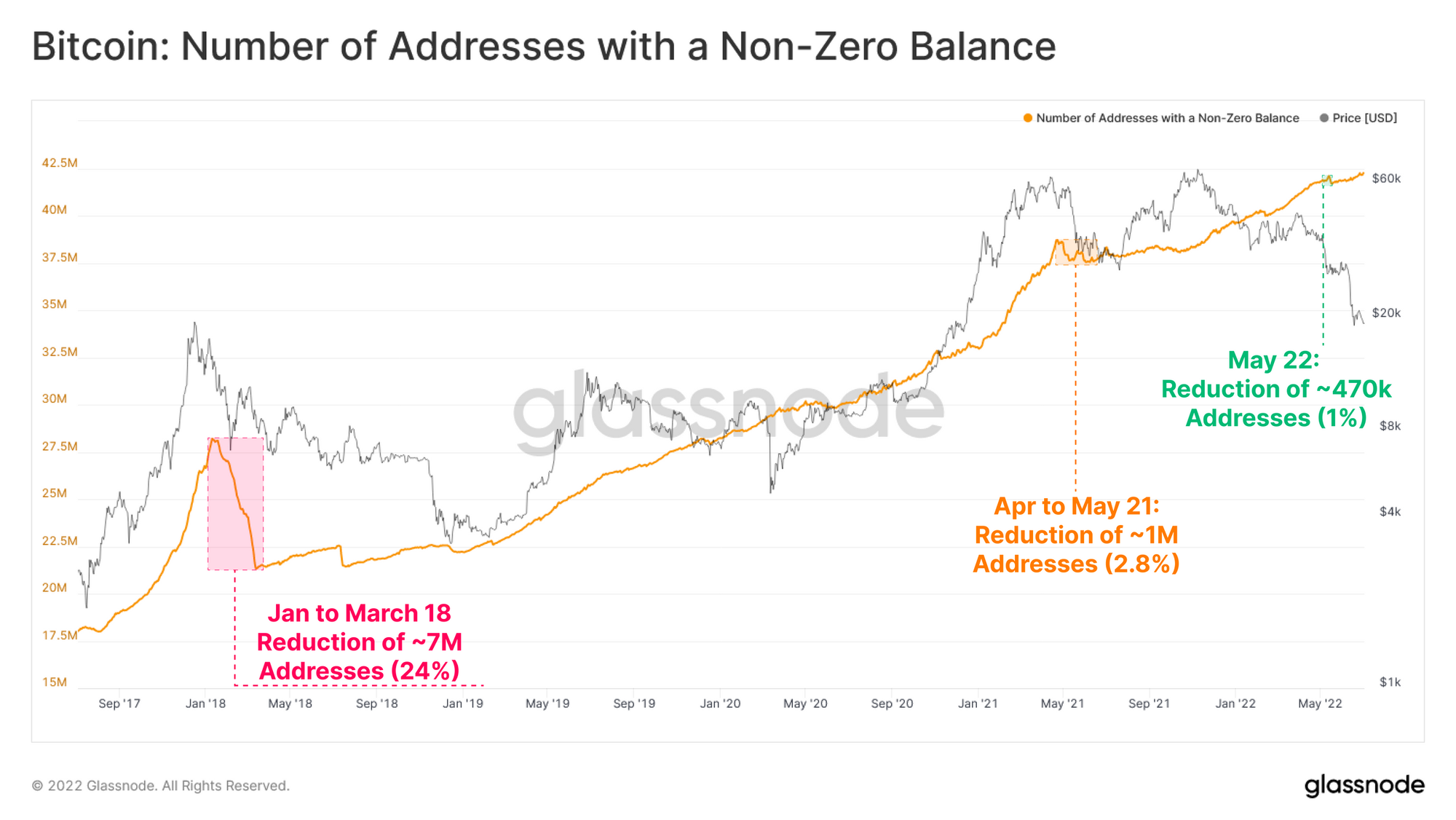 Bitcoin addresses without zero balance
Crypto Exchanges Record Large Bitcoin Outflows
Meanwhile, a huge decline in Bitcoin deposits can be seen on the largest crypto exchanges. This is a good sign, as the selling pressure decreases and, if demand remains the same or increases, a rising price is usually the result.
Since March 2020, we have been experiencing a continuous decline. The amount of BTC on crypto exchanges has decreased by about 750,000 in the now almost 2.5 years.
In the last 3 months, the crypto exchanges have even recorded a net outflow of 140,000 BTC.
Which in itself is a good sign, considering the market situation, should also result from the fear that prevails on the market. More and more crypto providers have to file for bankruptcy. Crypto lending providers like Celsius seem to have just saved themselves.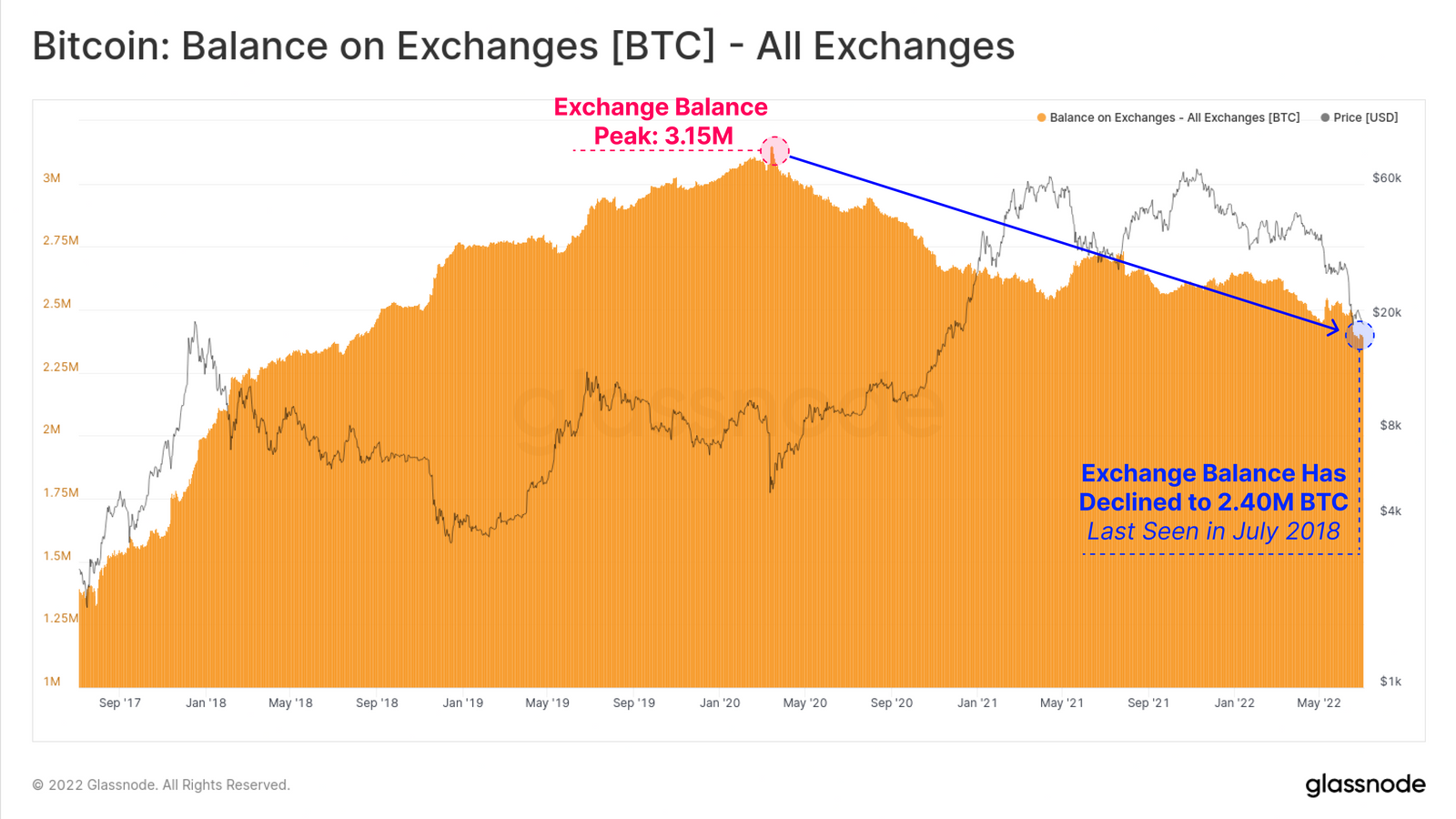 Bitcoin Holdings on Crypto Exchanges
Bitcoin Deposits at Coinbase are declining sharply
In particular, the US crypto exchange Coinbase has recorded high net outflows over the past 2 years. In total, Coinbase users have withdrawn about 450,000 BTC from the trading platform.
Binance Overtakes Coinbase
While Coinbase has long been the crypto exchange with the highest Bitcoin holdings, the title now goes to the largest crypto trading platform Binance measured by trading volume.
Contrary to the trend, Bitcoin holdings at Binance increased by around 300,000 BTC. This further strengthens Binance's position in the current difficult market.