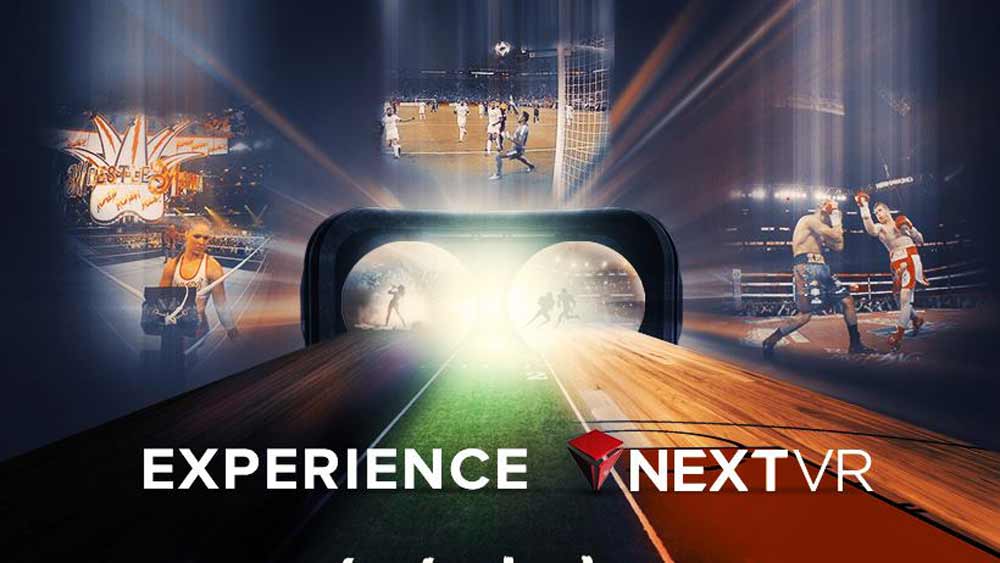 NextVR is broadcasting content 180 and 360 degrees in virtual reality. Apple reportedly buying company.
When in 2014, the hype around VR has started to increase slowly, and then faster, the creators of the startup "Next3D", founded in 2009, took over, renamed themselves "NextVR" and fully immersed in streaming VR.
With the help of special cameras and proprietary algorithms streaming NextVR since then, broadcasts of events such as concerts or sporting events live on 180 and 360 degrees, in high resolution and in 3D, right in VR glasses. By 2022, according to NextVR, the streams should look the same realistic as "real life".
The American company had found partners of the highest class, such as basketball in the United States NBA , with which it still works in 2020. In addition to these broadcasts, NextVR also released its own format, similar to the TV series.
Apart from the Oculus Quest, NextVR supports the Samsung Gear VR, VR Playstation, Google, Daydream, Go Oculus, Oculus Rift (S) and Steam using the HTC Vive, a Valve VR and Index Windows. All download options available in the first person .
NextVR is immersed in a crisis
Like many other VR-the company NextVR reached a market reality in the next few years: VR glasses sold poorly, much worse than many expected.
In January 2019 NextVR announced that it had to lay off numerous employees — allegedly 50 from approximately 130. The team was assembled for a much more rapid growth of the VR. Another round of funding failed to redundancy.
"It's really a necessary measure, given the current size of the market", — commented on the dismissal of CEO David Cole. Platform streaming continued to operate largely unchanged, despite the dismissal.
Apple — a lifeline?
Now the website 9to5 Mac reports that Apple plans to buy NextVR for the sum of about $ 100 million. Stresses that the acquisition is not yet completed, but is currently expected that the engineers and developers NextVR will be hired by Apple. Some of the staff were ready to move from San Diego to Cupertino.
So will Apple do a streaming VR in the near future? Apple CEO Tim cook criticizes virtual reality glasses that isolate people from their immediate environment more than, for example, a monitor or headphones. Instead, cook relies on augmented reality.
"I don't think AR isolates people. We can digitally hold our conversations without replacing the human touch that deeply bothers me in other technologies," says cook.
Apple could buy NextVR solely due to the patented 3D streaming technologies, including efficient compression algorithms and, of course, because experienced engineers streaming. The absorption of the Apple is not necessary, but it could mark the end of the vision NextVR for ultra – realistic streaming events.
Source