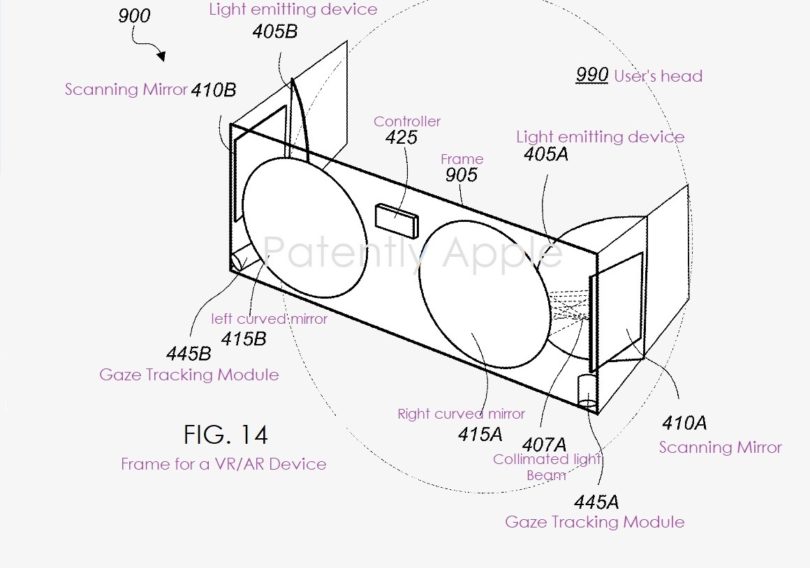 Apple wants to completely eliminate screens in accordance with the patent published by the USPTO (the patent and trademark office).
This week the patent and trademark office published a patent filed by Apple Inc., for a new type device of the hybrid VR/AR, which waives the usual screens in favor of a dynamic 3D display with focused, projecting images directly onto the retina of user's eye.
Apple believes that modern equipment VR and AR may be responsible for all kinds of unnecessary eye strain as a result of "a mismatch of accommodation-convergence", the problem that occurs when the system creates a VR or AR virtual content that does not match the focal depth, the expected brain users, often causing nausea, headaches and other discomforts. Simply put, your eyes trying to adjust to the depth of the objects in the foreground and the background simultaneously.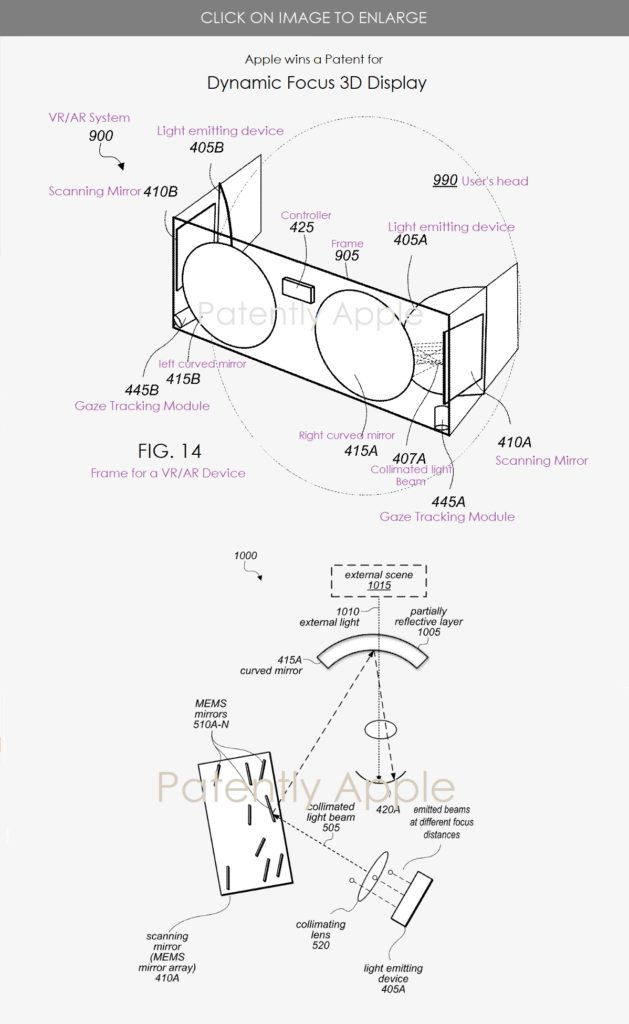 Apple's approach will completely remove the display, without any possibility of inconsistency of accommodation and convergence, using the direct projection system to the retina of the eye for precise focusing of each individual pixel when they are projected onto the user's eyes.
Despite the fact that Apple has a long history of filing patents for "outstanding" technology, which almost never appear in the production, perhaps there is some hope for this device. According to Apple, the architect of the project is Alexander Pile, founder and CEO of PrimeSense, a subsidiary of Apple Inc., responsible for the design of powerful cameras TrueDepth from Apple.
Although it is unlikely that conventional displays will disappear in the near future, it is interesting that such a large company like Apple begins to explore the potential of projection technology the retina.
Source