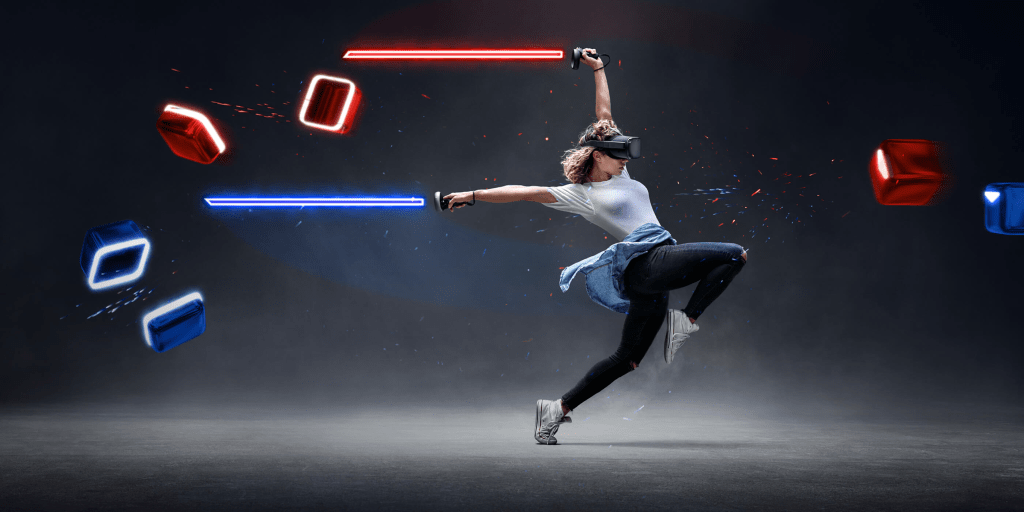 Beat Games has recently released a tweet, just mentioning the date, November 7, and GIF. The shot moves from one side to the other, and the background is blurred, but seems to be moving.
NOVEMBER 7 pic.twitter.com/O8o7oEWPC7

— Beat Saber (@BeatSaber) November 1, 2019
It may well be that the 360-degree level, which fans of the game jute some time. Beat Games first showed this feature at E3 in June. Notes fly from all sides, forcing you to spin and turn, and not just look in a straight line.
Another E3 Beat Games said that this feature will only be available for the Oculus Quest. The quest, of course, requires no wires, so you won't stumble upon rotation. However, the developer said he is considering other forms of support wired headsets, it is possible by implementing levels of 180 degrees instead of 360.
The only question is whether this feature is launched this Friday or we just get a release date? In Beat Games said that the support will come this year, so one way or another, soon all will become clear.
November 7 will be the big day for VR in General. It's the same release date for Pistol Whip, the mad new rhythm game from Cloudhead Games.
Source