The new Bitpanda headquarters in Vienna. Inaugurated in the summer of 2022.
Downsizing as a last resort – now also at Bitpanda from Vienna: Bitpanda GmbH, founded in 2014 and headquartered in the Austrian capital, announced at the end of the first half of 2022 that it would reduce the number of its employees at the ten locations throughout Europe by about 30 percent.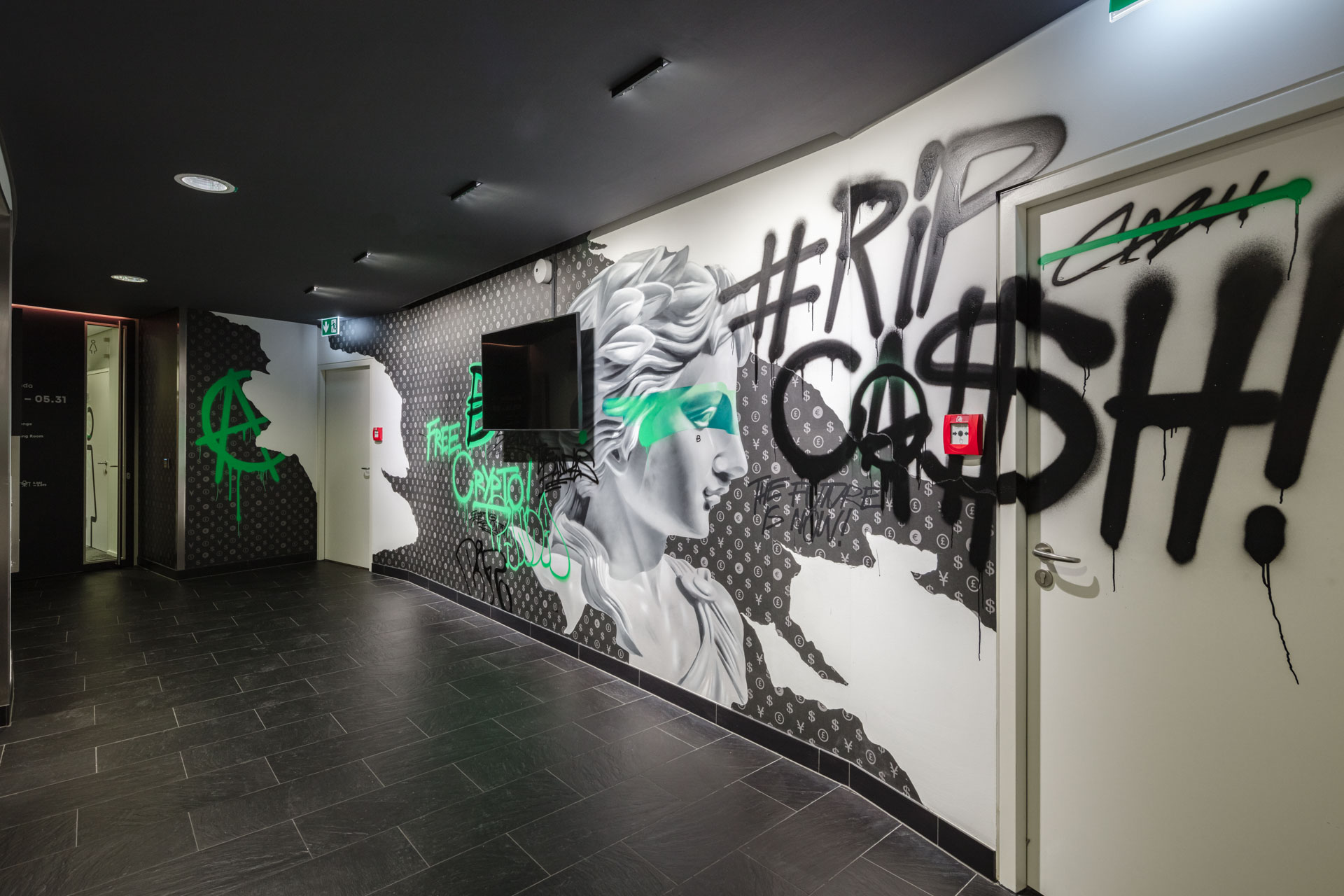 The new Bitpanda headquarters in Vienna. Inaugurated in summer 2022.
A bang – the management had recently explained with the two company founders Eric Demuth and Paul Klanschek,
"that everything in our power is done to avoid a downsizing of Bitpanda".
Downward development does not stop at Bitpanda either
Obviously, the power of the Bitpanda management is ultimately limited – significantly influenced by negative trends in the recent past such as the VC crisis and crypto winter.
The focus is on the healthy continued existence of Bitpanda – this is the clear and unmistakable statement of both chief executives. The cost management had to be fundamentally restructured and the concentration in the operative business had to be directed to the essentials.
With this downsizing, a possible global recession is to be foreseen, proactively and preventively. It is always – and even in this unpleasant situation for those affected – about "ahead of the curve". Or in other words, to always be one step ahead.
Impersonal termination process – help for self-help
The entire staff of Bitpanda was informed about this situation in writing by e-mail and the instant messaging service Slack – briefly, concisely and quite impersonally, albeit with a justifiable to obvious justification.
Both CEOs say in unison that the restrictions from national and regional to local jurisdictions would not have allowed any other, i.e. more personal way to clarify each open question individually.
The new Bitpanda headquarters in Vienna. Inaugurated in summer 2022.
However, Bitpanda does not leave its future ex-employees standing in the rain.
Among the supports offered are
a Talent Connect hub for job search
establishing contacts with HR agencies
a contact arrangement with trained psychologists
Naturally, such an incision causes unrest and uncertainty in the company – even among those who are not directly affected. Bitpanda offers you a wide range of support in order to be able to deal with this completely new situation for you in the best possible way, both now and in the future.