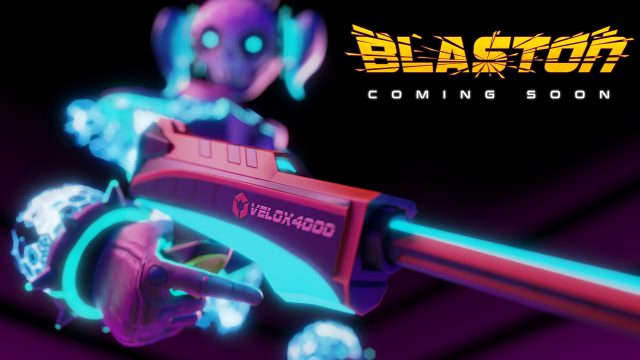 Resolution Games, the Studio behind the well-established VR games such as Angry Birds VR (2019) and Acron: Attack of Squirrels! (2019), has announced its next VR title. Coming out at the end of this year, Blaston is a departure from the virtual catalog of casual games Studio, this time aimed at PVP shooter.
Say Blaston "confronts the players with each other during the fights, which force them to stay in constant motion and strike your foes with incredible precision, using a range of high-tech, futuristic weapons". The Studio has released a teaser trailer, which shows players, alternating between shooting and evasion.
The trailer and description of the game in the Studio suggest that Blaston will be limited to battle 1 on 1 so it is expected that he will bring something completely different than VR-shooters like the arena, such as Dead and Buried II and Smashbox Arena.
Resolution Games has a history of the development of casual and cooperative VR game, so PVP dueling game — it is a sort of deviation for the Studio. Of course, a well-known kind of turns the genre from VR studios, such as Cloudhead Games (Pistol Whip) and Schell Games (Until You Fall), which led to the emergence of a new defining genre of games, showing that experience in the development of VR-Studio tends to be more important than a specific genre experience.
The company Resolution Games has not announced which handsets or platforms will run the game, although it is suspected that the Oculus Quest is a sure bet, considering that many other game studios have been available in Autonomous headsets Oculus. As for the release date of Blaston, the Studio did not name a specific date, but says that the game will be released somewhere this year.
Source