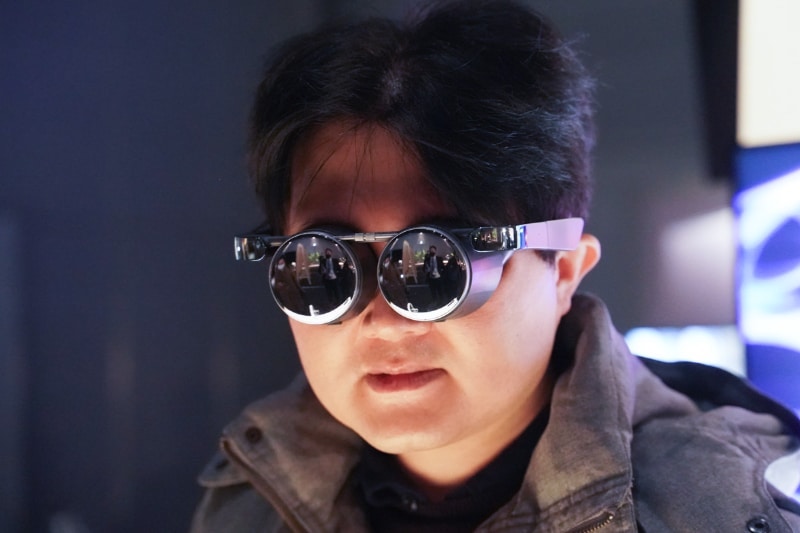 Panasonic made a splash at CES 2020 with its hyperfine virtual reality glasses. A year later, the company presents a modified model.
The most striking feature is the form factor: virtual reality glasses Panasonic have the form swim goggles, not bulky vr-helmet.
Specifications a year ago and forced the user to draw the attention in VR glasses embedded micro-OLED display manufacturer Kopin, which displays the image UHD, which corresponds to a resolution of 3840 by 2160 pixels.
The refresh rate is 60 Hz and field of view of about 70 degrees was quite weak. In turn, the unit became the first virtual reality glasses, which could boast of playing HDR. For maximum visual comfort in glasses VR was a manual IPD controller, which can be used to adjust the distance between the lenses.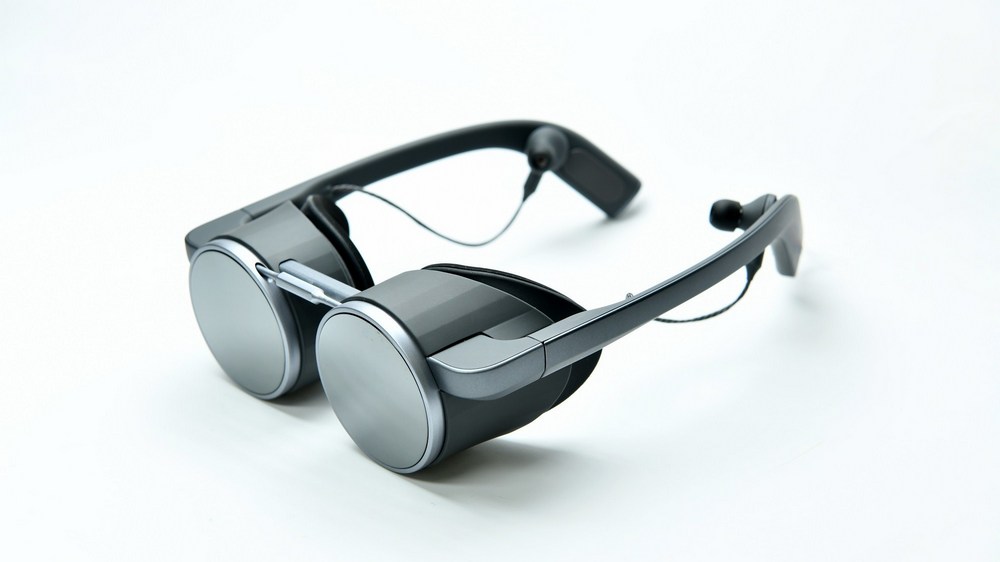 Last year's model. | Image: Panasonic
Only video glasses?
Later it was said that the VR glasses, you should connect to the 5G-compatible smartphones via a USB cable. Built-in-ear headphones brand Technics has provided good sound. Last year's prototype did not offer spatial tracking and therefore are sold as video glasses VR broadcasts of sporting events, virtual tours and travel.
In short tests VR glasses left a mixed impression. Testers praised the quality of image and sound, but criticized ergonomics: the device is very heavy and slides on his nose.
At that time it was said that a full feature set and form factor yet to be determined. Same thing with the price. As the approximate date of release of the Panasonic call 2021.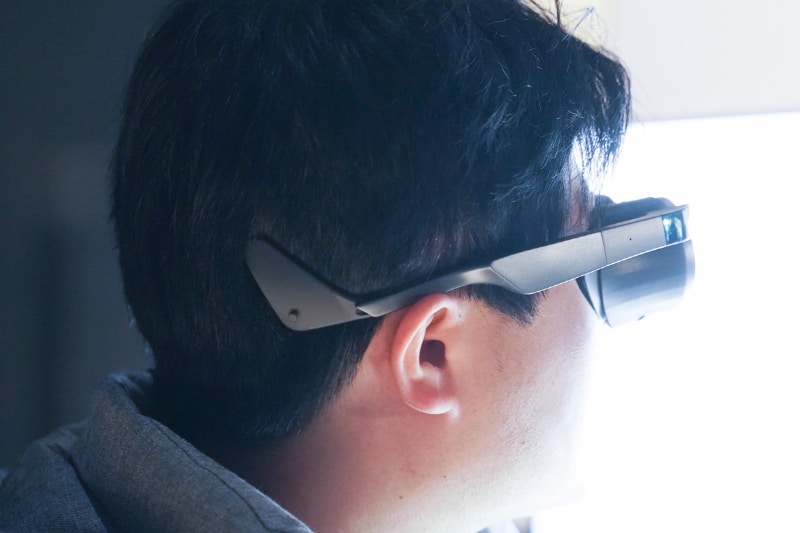 Panasonic new glasses allow you to monitor the space
On the Japanese site AV Watch has a new improved model of VR glasses, which will be presented in Japan in conjunction with the exhibition CES 2021. According to the site, now the resolution is 2560 x 2560 pixels on the eye with a refresh rate of 120 Hz. Playback of HDR and management of IPD remains are among the features.
Panasonic has also worked on the ergonomics: VR glasses now needs tighter fit your head with the new arc. In-ear headphones have been replaced with stereo speakers Technics.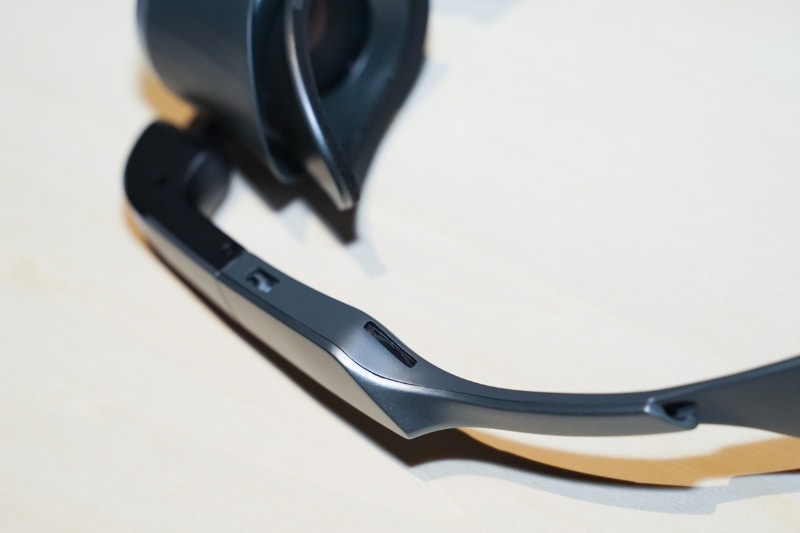 The most important innovation is a camera tracking inside-out, which now provide 6DoF tracking. VR glasses do not have an embedded processor and require the player: the device connects to your Android smartphone or PC with USB-C cable. It should be compatible with SteamVR.
Price and release date not specified. VR glasses are for sale to both companies and end users.