Come, see and drink coffee: Sberbank of Russia and introduce Visa payment "look"Natalia Solovyova | 12.07.2020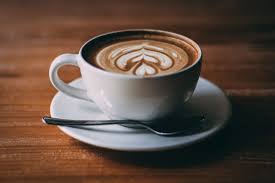 Sberbank, Visa international payment system and a network of Moscow cafes, fast food, PRIME launched a new billing project. Now customers to pay for purchases you don't need cash or cards
– simply look into the camera application installed on the terminal.
Of course, before you use this method of payment, the customer café will not be permitted to perform some action. First – register the biometrics of the face. It is possible
to make a personal visit to the office of the savings Bank of the Russian Federation, in the application Sberbank Online (according to Sberbank of the Russian Federation, the procedure takes no more than two minutes) or ATM of the Bank. And then "snap" their
biometric information to a Visa card issued by Sberbank, in any of the chain coffee shop PRIME, which has a biometric terminal, and activate the option "payment by biometrics". A list of such
a café can be found on the official website.
Visitors who opt for the new payment method will automatically be discounted 20% off the entire check.
As commented in the media Maria Leskova, Director of marketing and communications network PRIME café, the new technology meets the spirit of the time, the modern realities of contactless communication, and
emphasizes the concept of fast and convenient consumption. "We supported the initiative of Sberbank and Visa, the first running of biometrics of the person in their cafe, because we like to provide
its guests the opportunity to try innovative services", she continued.
Svetlana Kirsanova, Deputy Chairman of Sberbank of the Russian Federation, believes that the new service for payment of purchases through biometrics helps to make life easier, save time and
the buyer and the seller, and, moreover, allows a good save.
Recall that Sberbank was one of the first in Russia to introduce biometric solution in their ATMs, issued "biometric" passports and driving licences with embedded digital signature, together with the company VisionLabs has implemented a project on face detection in the Moscow metro and took part in the test project with payment
travel "face".
This spring 2020, in testing a new payment method "face" began in the grocery stores. For example, participation in such an experiment, said VTB Bank and the supermarket network "Lenta".
PSB has announced plans to launch in early 2021 the payment with biometrics in several retail chains. Experts believe that payments using biometrics data can
to gain popularity on the background of the pandemic coronavirus and concerns of customers to infected, using cash or swiping a payment to the POS terminal using a Bank card.
Biometric identification, Payment system
Journal: Journal IT-News, Subscription to magazines