At Sony's press conference at CES 2022, we finally got to know some important details about PlayStation VR2, the company's next-generation virtual reality headset.
The price of PSVR2, the release date and even the appearance of the device remain a mystery, but Sony has shared a lot of information about the specifications of its second virtual reality headset.
To better understand what we can expect from PSVR2, let's take a look at the specifications, delve into some outstanding features and let's compare what's on the way with Oculus Quest 2, Valve Index and the original PSVR.
You can also take a look at this illustration made by our colleague Amanda Flagg from IGN USA, which may be useful to you even if it is in English:
Resolution and display
According to what we know about PSVR2 so far, its closest rival would be Oculus Quest 2 in terms of resolution and pixels per screen. However, it is important to keep in mind that when the device goes on sale, it will not have the largest number of pixels, since HTC's Vive Pro 2 (not shown above) continues to take the crown, with its 5K screen that offers a resolution of 2448 by 2448 per eye.
Just like its predecessor, PSVR2 will offer a refresh rate of up to 120 Hz and an OLED panel. We already talked about the difference between an LCD and an OLED screen when comparing the Nintendo Switch and Nintendo Switch OLED screens, but the big difference between the two types is the way they light up.
LCD screens use one (or several) backlights to create a constant light on the screen. Instead, the OLED method consists of using self-illuminated pixels, since these screens work pixel by pixel, which means that they only light up when there is an image to show. LCD screens are usually brighter, but OLEDs allow for better contrast ratios and deeper blacks. However, there are some caveats to keep in mind when we focus on the screens of VR devices and not on traditional screens, such as a TV.
The most obvious one is that OLED displays are a bit more expensive and, as analyst Ross Young pointed out in a recent research article when talking about Apple's rumored VR/AR headsets, OLED displays are not as common in moderna VR devices due to their lower pixel density (which can result in lower image quality) compared to LCD panels. Young has pointed out that an OLED panel with a higher pixel density could be incorporated into the technology, but it is likely to be more expensive. Although we are not sure about the details of the PSVR2 screen, there is no doubt that it will be an OLED.
Track
The inclusion of inside-out tracking in PSVR2 is a huge improvement over the first generation PSVR, which needed to use the PS Camera, LEDs and accelerometers/gyroscopes to track movement. Just like Quest 2, PSVR2 has four integrated cameras, which allows the device to follow both your movement and that of the controllers.
But PSVR2 adds an exclusive new feature that not even Meta's flagship VR device offers: eye tracking. Eye tracking will allow Sony's upcoming VR device to detect eye movement. As the PlayStation Blog points out, this means that looking in a different direction will generate an additional entry, which could allow for greater immersion in games designed for PSVR2. Rumors suggest that Valve is working on a second VR headset that could also have eye tracking, which means that the feature could be used by a wider swath of developers than those making games for PSVR2.
Controllers
The PSVR2 controllers are a prominent feature of the new device. Like the PS5 DualSense controller, the PSVR2 Sense controllers will have haptic feedback and adaptive triggers on each controller, which is a big leap from the outdated PlayStation Move controllers used in the original PSVR.
The inclusion of haptic feedback and adaptive triggers in the Sense controllers, combined with haptic support in the headphones, it could allow PSVR2 to offer much greater immersion than its predecessor or other VR devices like Quest 2. As noted in the official post, the new sensory features of the headset and controllers will bring gamers closer "to the gaming experience", like feeling the elevated pulse of a character in moments of tension.
Additional hardware requirements
PSVR2 is designed specifically for PS5, which means that the device will not work unless it is connected to the console, as was the case with the original PSVR, which needed a PS4 or a PS5 (with an adapter) along with a PS Camera to work properly. This is in line with high-end PC-based VR headsets, such as Valve Index or HTC Vive Pro 2, which require connection to a VR-ready gaming PC, in addition to base station sensors for tracking.
This is in contrast to Meta's popular Oculus Quest 2, which it is a standalone device that does not need any additional hardware to play. (That said, Quest 2 does offer the option to play SteamVR games when connected to a PC.)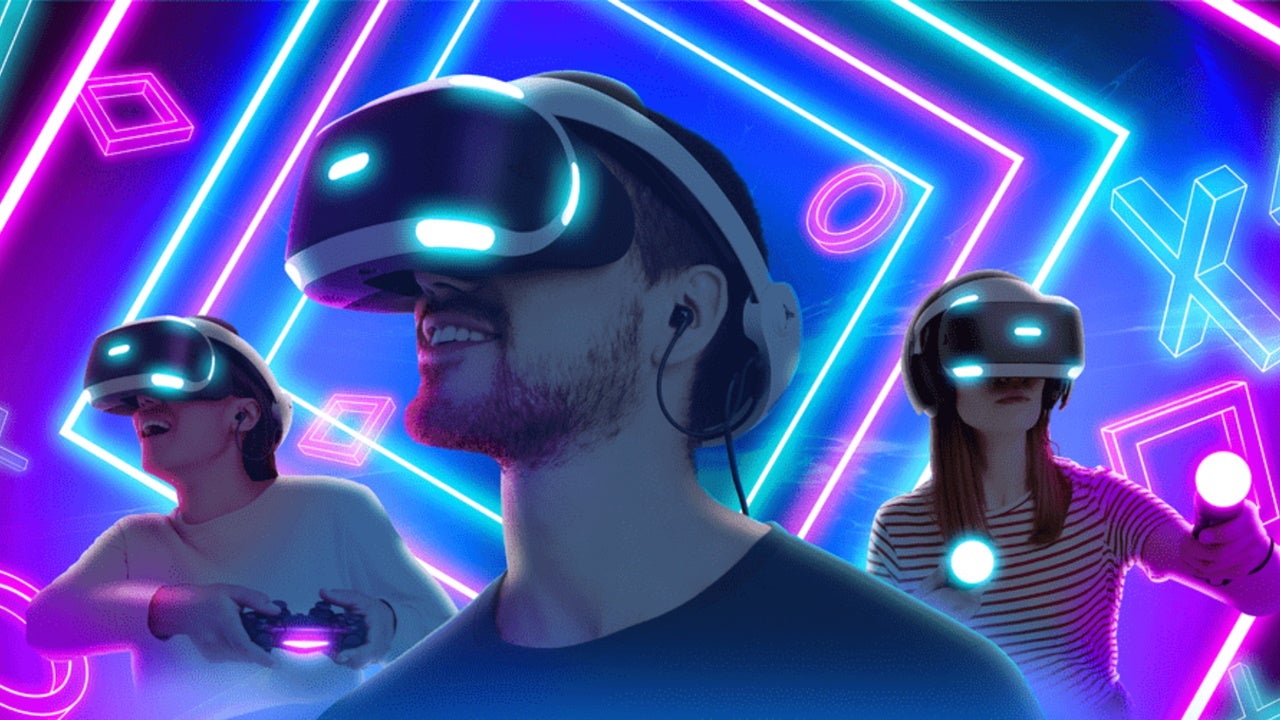 Although PSVR2 will still be tied to a game console, Sony is simplifying (and minimizing) the cables required to use the next-generation virtual reality device. PSVR2 will use a single cable to connect to PS5 and, thanks to its integrated cameras, no additional sensors are needed. This is a much simpler setup compared to the original PSVR, which required several cables, the PS camera and a small processing unit box that cluttered the gaming space.
PSVR2 has not yet received a release window, let alone a suitable release date, and the price also remains an unknown. Hopefully Sony will share more information about the new device throughout the year. In the meantime, you can find out the first details of the first announced PSVR2 game, Horizon Call of the Mountain.