The Twitter account @evleaks would have leaked price and images of the device that will present tomorrow HTC Vive and that, as rumors pointed out, is based on the prototype of a compact viewer known as the Proton Project.
They seem to be a glasses designed for the consumption of audiovisual content, although it would also serve as a VR viewer for some applications. It would have no controls and its price would be 499 dollars. The photographs show glasses designed for multimedia and simple experiences of meditation, relaxation and, interestingly, Facebook Horizon.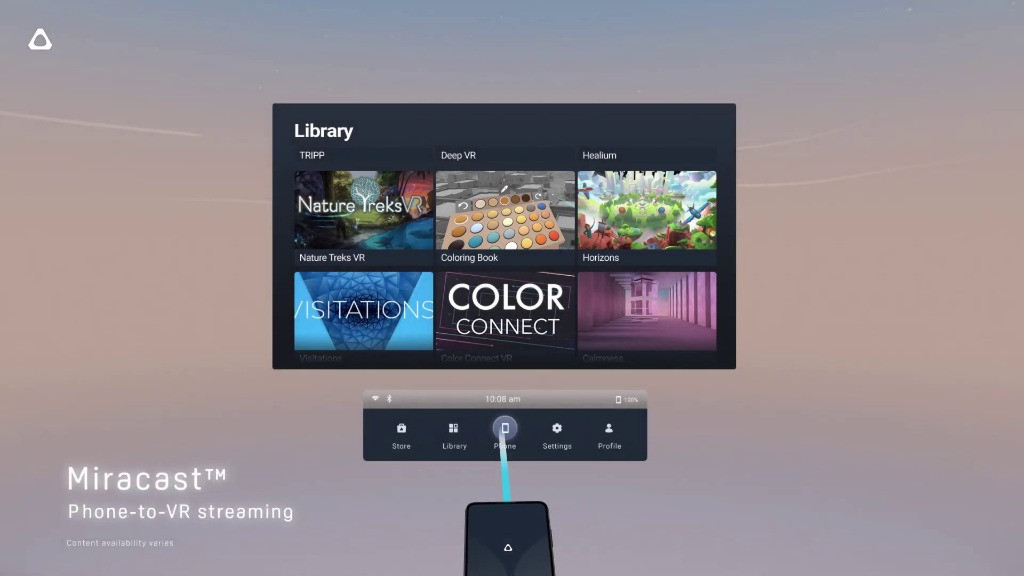 Rumors say that, in the absence of controllers, they would be used with hand tracking, but what we see in the images is that they would be paired to a mobile by Bluetooth and that this would act as a controller. We do not know if it would have 3Dof positioning like Oculus Go or if this will be absolute, 6Dof.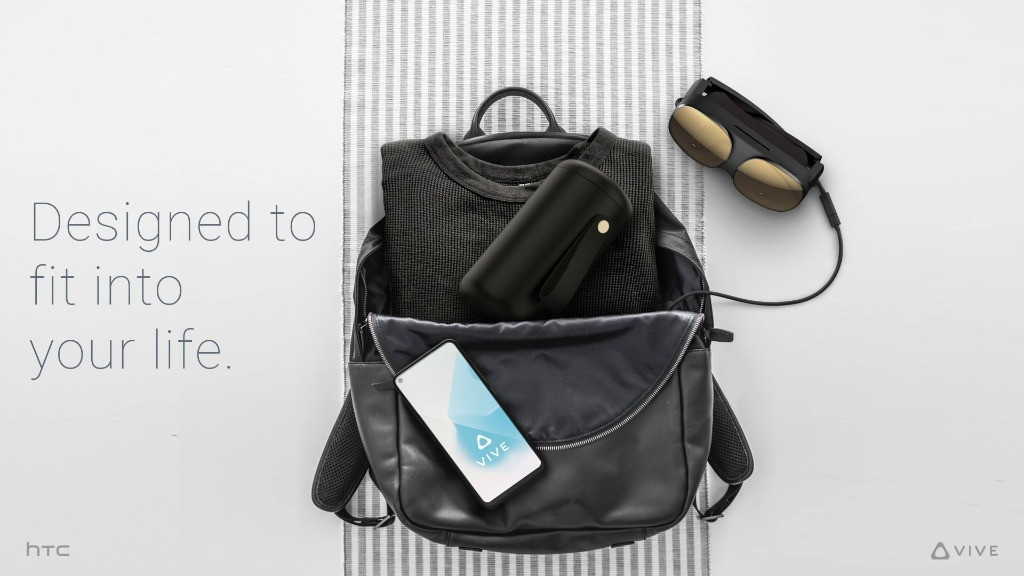 We also do not know what type of optics it uses or any technical characteristics. In one of the photographs it is indicated that their lenses have up to -6.0 D of native focus, so that some users could dispense with their ophthalmological prescription glasses.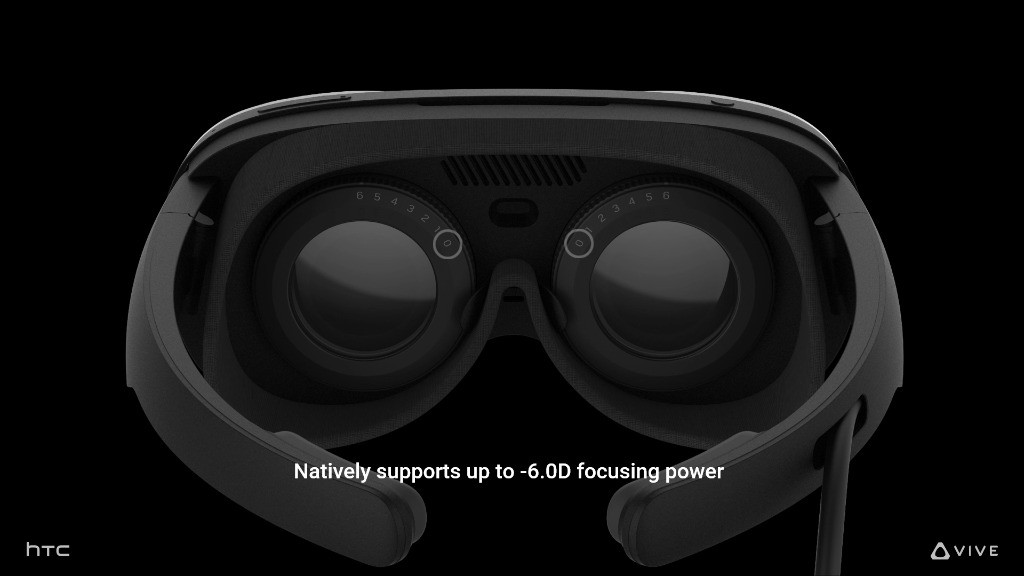 As for the price, 499 dollars, we will have to wait to see its equivalence in euros and with taxes included. To get an idea we could take as an example the fact that the 699 dollars of Vive Cosmos became 849 euros, so those 500 $ of Live Flow will be around 600 €. The image below shows that pre-purchase would take place on 15 October and shipments would take place in early November.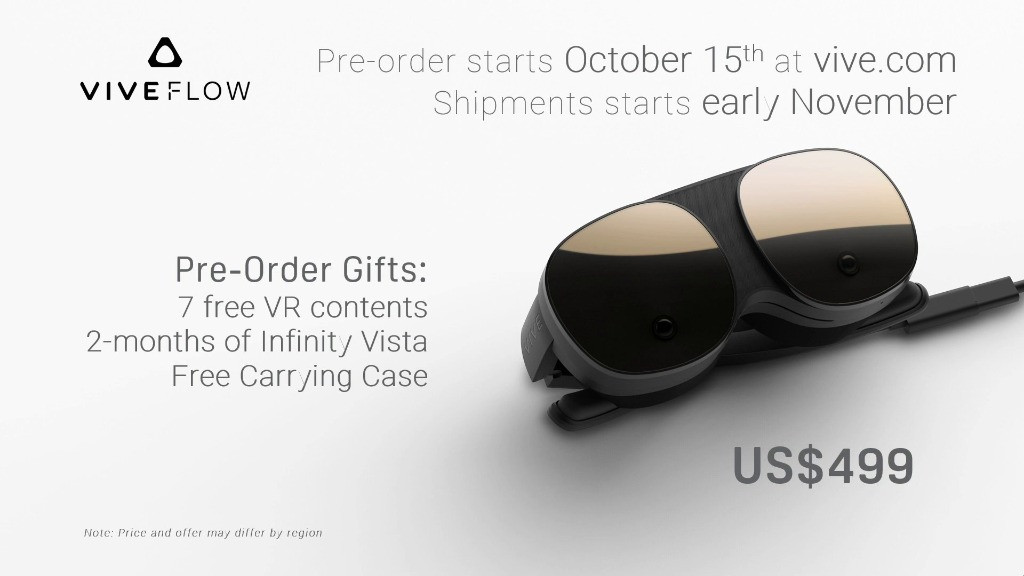 In addition to the device Live Flow, HTC Vive would also present its own metaverse tomorrow, according to Protocol. This website claims that HTC developers have been working on a service called Viveport View, a virtual world that will be accessed in the form of an avatar from various devices.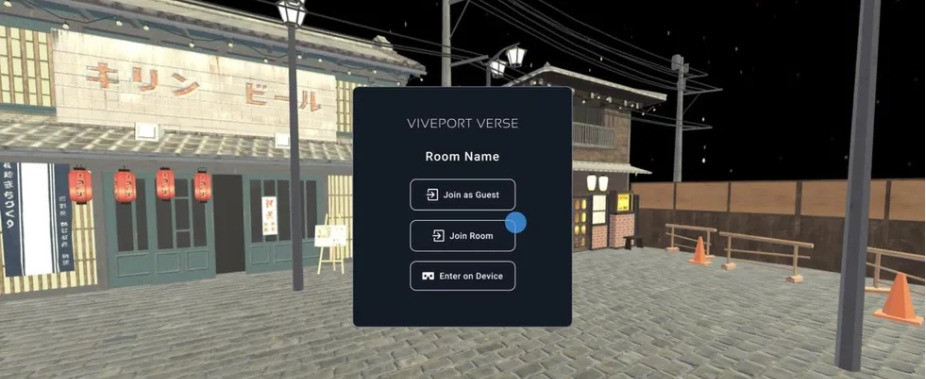 We will have to wait until Tomorrow, October 14, to check the accuracy of these leaks, when at 17h CET the HTC Vive event Go With the Flow is the Taiwanese company itself that offers public and detailed information about all this.