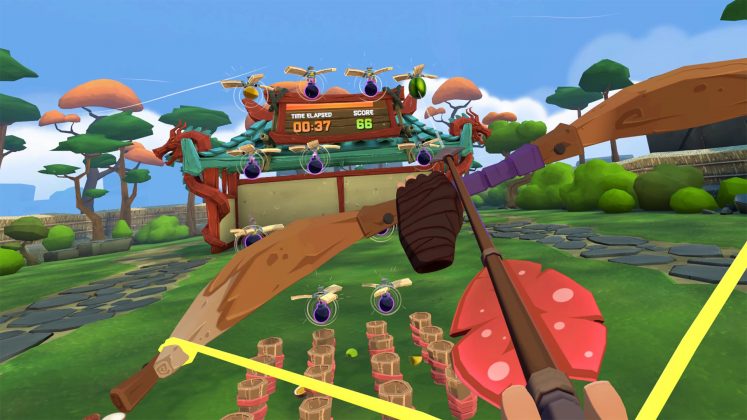 Fruit Ninja VR (2016) is a typical game for novice VR players thanks to a simple and clear task: cut flying fruits in virtual reality with two hands and score points. Now the developers of Halfbrick Studios have announced that they are working on a sequel, this time with a bow and arrow.
Halfbrick says that Fruit Ninja VR 2 takes the classic arcade virtual reality and adds " great areas to explore, never-before-seen fruit slicing techniques and new juicy ways to interact with the environment and other ninjas around the world!"
In the Steam listing, the game promises 25 levels, leaderboards, a social center and multiplayer modes. It is planned to be released "at the end of 2021".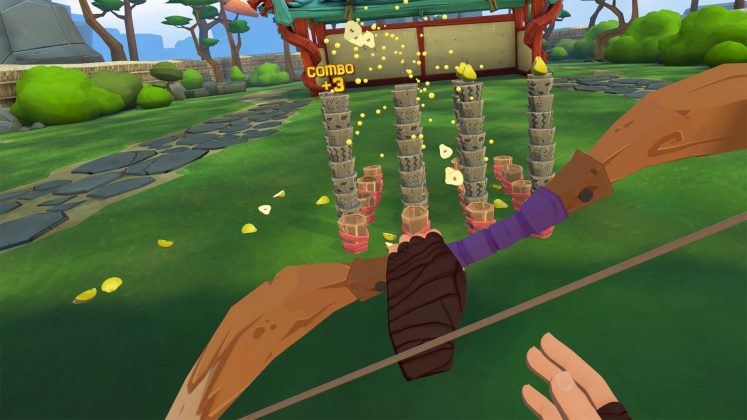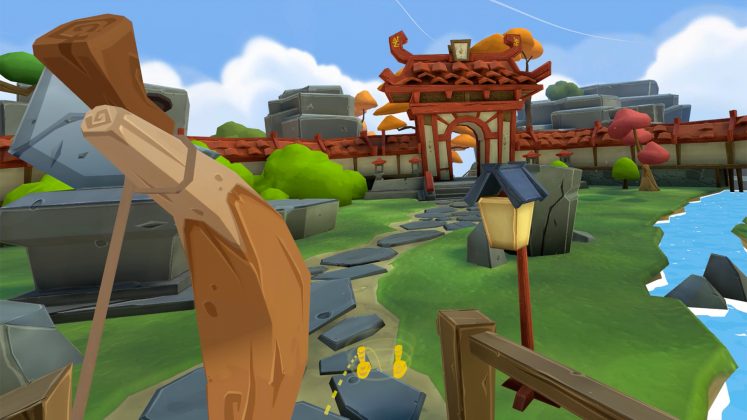 The studio did not say about this, although, most likely, a version of Quest is also in development. Testers on the Discord game server reported that it seems that the tension of the bowstring was calculated in such a way that Oculus headsets could also be used. Both Quest and Rift S support positional tracking inside-out, in which it may be difficult to track touch controllers if they are located too close to the optical sensors installed on the head or outside the monitored volume of the headset, for example, when an arrow hits behind the ear.
The original Fruit Ninja VR was launched on the Quest platform back in 2019, so it's clear that the studio is no stranger to porting the game to fit a standalone headset.