Georgia changed the system of telephone area codes| 25.11.2010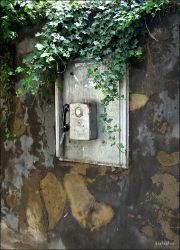 Today in Georgia enters into force the decree of the government of the country on the transition to electronic communications networks in the national numbering system, which involves changing
telephone codes of cities of Georgia.
For example, in the telephone network Tbilisi to the existing subscriber number by adding one digit will be entered a seven-digit subscriber numbering. In the same way in other cities of the country will be
entered the six-digit numbering.
For two-digit codes of mobile networks will be added one digit – "5" (example: Magti – instead of 899, will – 599; "if you are" – instead of 877, be – 577). According to the input numbering system
changing the prefix long-distance and international calls. Long-distance prefix "8" is changed to "0" and will be "00".
Note that for special services throughout country will be introduced a single three-digit code. Thus, the reference service of the local telephone networks – 110, fire and rescue service – 111,
euronumber emergency – 112, ambulance – 113, gas emergency service – 114, patrol police – 122, security police – 125, etc.
According to the head of the Department of communications, information technology and innovation Ministry of economy and sustainable development of Georgia Irakli Kaseje, the process of transition to a national system
numbering will be completed in December 2011, reports the "Caucasian knot".