Historical Informatics: data recovery of the population census of Russia in 1897 godalgu Blinkova | 18.05.2020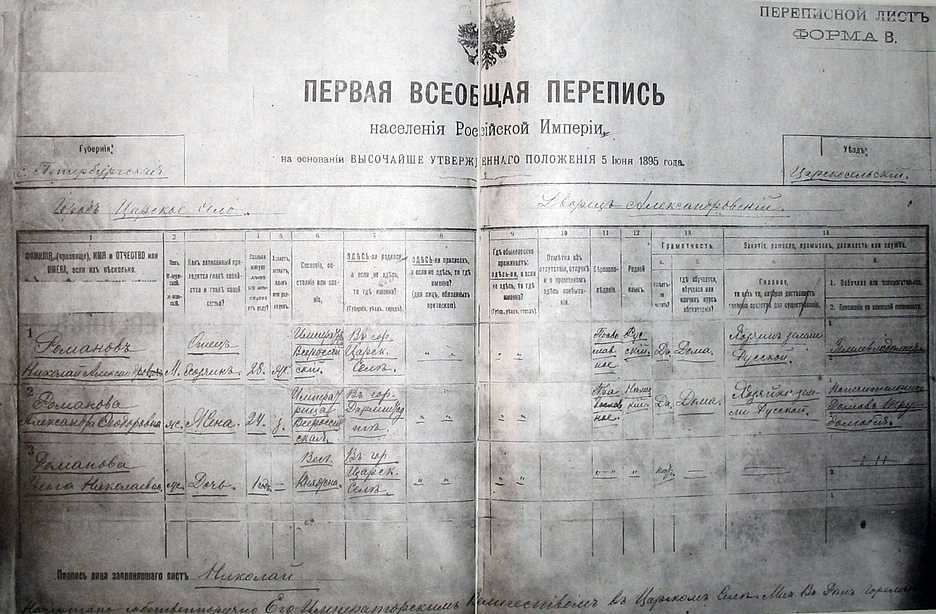 In the Altai state University restore the data of the first General census of the Russian Empire in 1897. The project creates a database of the population of Siberian cities abroad
centuries.
While long considered that the primary materials of the 1897 census is completely lost, the questionnaires were given to processing. But at the time the questionnaires were compiled in two copies:
first went to St. Petersburg, and is treated there by the Central statistical Committee, and the second safety copy remained in the provinces. Part two of the specimens and preserved in
particular, survived 80% of the questionnaires the Tobolsk province. In some cities of the North, in particular the Surgut and Berezov, questionnaires are preserved in the National archives of Finland.
In the future, it is expected that the findings would be submitted to the Altai state University in an online database.
Journal: Journal IT-News, Subscription to magazines