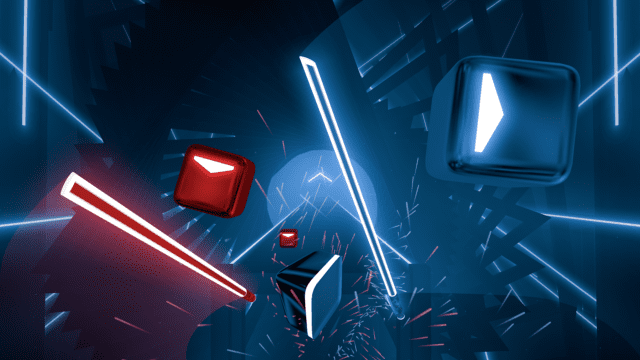 The following guide is only for version Beat Saber for the PC. Game modification is not possible in the PSVR, and Oculus Quest has a completely different process, which changes regularly, depending on what tools are currently available.
Beat Saber is one of the most popular VR games. However, the rhythm game is popular not only because its the main game and the DLC tracks, but thanks to the great community custom maps.
On the Internet there are many excellent maps of the community, and with a little work you can start to play fantastic custom cards to Beat Saber. Here is a guide on how to start.

Tools and sites
There are many different tools and websites that you can use to modify Beat Saber. For the purposes of this manual we will use the Mod Assistant for installation and initial configuration, as well as the website Beast Saber for searching and downloading custom maps.
If you want to see the alternative of managing your own cards, check out BeatDrop 2 .
Before you begin, create an account in Beast Saber and download the latest version from GitHub Mod Assistant .
You may also need to know the installation location Beat Saber in your system. If you just installed the game via Oculus or Steam on the standard drive of C: // in the default folder, you have nothing to worry about. However, if your game is installed in custom location, or they have several disks with different programs, you can find the location of the installation folder Beat Saber (you have to use the app Oculus or Steam, to find the location).
In addition, make sure you run/played in Beat Saber at least once in their system before proceeding, or install any mods.

The first installation
If you have never installed a custom map for my copy of Beat Saber, you need to install some plug-ins and mods that provide support for third-party cards in the game. When Beat Saber is updated, your custom cards can disappear. For example, a change from version 1.6 to 1.7 Beat Saber is not turned off and did not delete any of the custom maps. However, patches and updates can break mods support. So with future updates there's a chance that you may have to repeat these steps again, maybe with some changes for the new patch.
1. Open ModAssistant.exe and agree to the terms of use.
You do not need to install the Mod Assistant — you can place it anywhere and open it anywhere and anytime.
If Mod Assistant can't find your installation folder Beat Saber, he asks you to find her. Point it to the folder you found earlier.
2. Open the tab Mods.
When you open the tab mods all the required mods for custom maps needs to be automatically checked. There are many others that you can set, but for the purposes of this tutorial, just click the "Install or update" in the lower right corner. You only need to set a baseline, pre-selected fashion to play and install custom maps.
NOTE. On the left side you will see a drop down menu that displays the version Beat Saber. Sometimes after updating the latest version of Mod Assistant may not technically support the latest version of Beat Saber. In this case, Mod Assistant should warn you that your version Beat Saber is newer than that supported by the program. You should also ask whether you want to continue anyway. Basically, users are still able to continue the process with the latest supported version of Beat Saber selected in Mod Assistant, even if she doesn't fully match the version that they installed.
3. Wait for the installation of mods.
After installing mods you are ready to install a few custom maps.

Install custom songs
If you have not changed any of the preset modifications mod, Mod Assistant had to install a tool that will allow you to find and install custom maps in the game. You can find this tool in the game, in the left part of the main menu next to the release notes. There will be a tab that says "Mods". Clicking on this tab will appear the option "More songs".
If you prefer to install maps from your desktop, and then go into the VR to play them, go back to the Mod Assistant and click the settings tab. In the section "Enable install with a single click" check box Beast Saber (you will need to do this once, just to enable this feature). Then, looking at the maps in Beast Saber, you can just click the install button cloud (shown below) to install the map (you may need to enter the Beast Saber, you can register for a free account).

Download button cloud, third from right, set to songs from Beast Saber Mod Assistant.
When you one-click install maps from the Beast Saber, your browser may ask whether you want to allow the site to access Mod Assistant, click Yes. After a while, even though it may seem that nothing is happening, you should get the notification Windows indicating that a custom map installed.
After you download and install the maps in-game and on the desktop, they should appear in the game tab of the custom songs. Ready!
Source
Another interesting article on "Beat Saber":
Update Beat Sage: a 90-degree levels, the walls and the mode of one hand
Beat Sage turns any song into a custom map Beat Saber
Beat Saber adds free fitness track "Fitbeat"
Music pack Timbaland "Beat Saber" available on all platforms
Beat Saber gets three new free songs from Cametek
Beat Saber: a set of songs by Green Day, new levels 360 and 90 degree
Tactile vest Beat Saber SUBPAC went on sale in limited edition