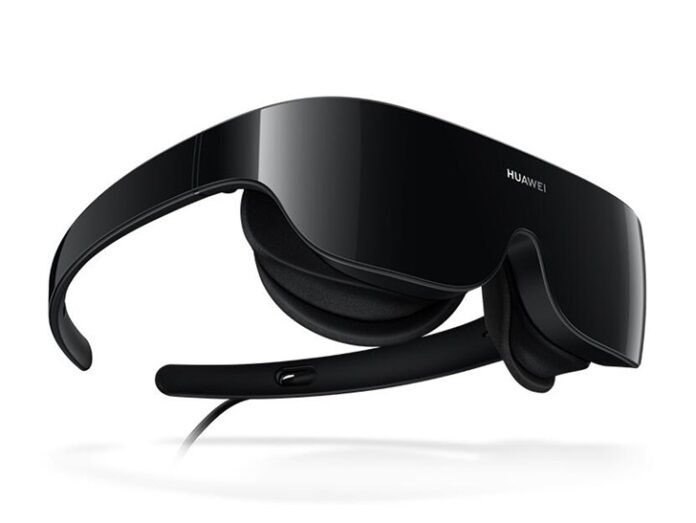 Huawei has announced a new virtual reality equipment called 6DOF VR Glass. This headset, developed for gaming VR, comes with two controllers. The most striking feature of the product — millimeter tracking accuracy of movements, which increases the degree of immersion of the user into the gameplay.
Chinese technology company Huawei has announced a new game equipment for virtual reality within the world industry conference virtual reality. It's a VR headset, dubbed "VR 6DOF Glass" seems to be a new alternative for gamers who love games in virtual reality. So what promises gamers Huawei?
According to the company, VR 6DOF Glass will bring a new breath into the VR game. VR glasses use positioning system "inside-out" determining the accuracy "to the millimeter". In other words, your slightest movement is tracked in game.

Huawei VR Glass has two 6DOF controller. The statements made by Huawei, says that these controllers are professional and powerful, and players will be presented with more realistic gameplay feedback. Gamers have long to wait to get acquainted with this VR-headset. Representatives of the company-Creator of the claim that VR Glass 6DOF will be available to developers at the end of the year, and consumers in April 2021.
Huawei not only within the industry of gaming equipment VR with this product. Making a statement on this occasion, the President of the line mobile products Huawei Hua Hagan. said that in the coming period the company will pay more attention to this sector and to develop games and applications for virtual reality. In fact, the company was ready to release different games and applications.
Huawei did not disclose technical details of his headset. However, in 2019, the company announced a "VR Glass". This headset has a field of view of 90 degrees, the refresh rate to 90 Hz and a resolution of 3200 x 1600 pixels. It is expected that new equipment will have much more advanced features.
Any statements regarding the price of Huawei VR 6DOF Glass was not done. However, VR Glass, which was announced last year, worth about $ 420. The previous product was designed for video-enabled virtual reality, not games. Therefore, we can assume that the price of 6DOF VR Glass would be more (or around) $ 500.
Source