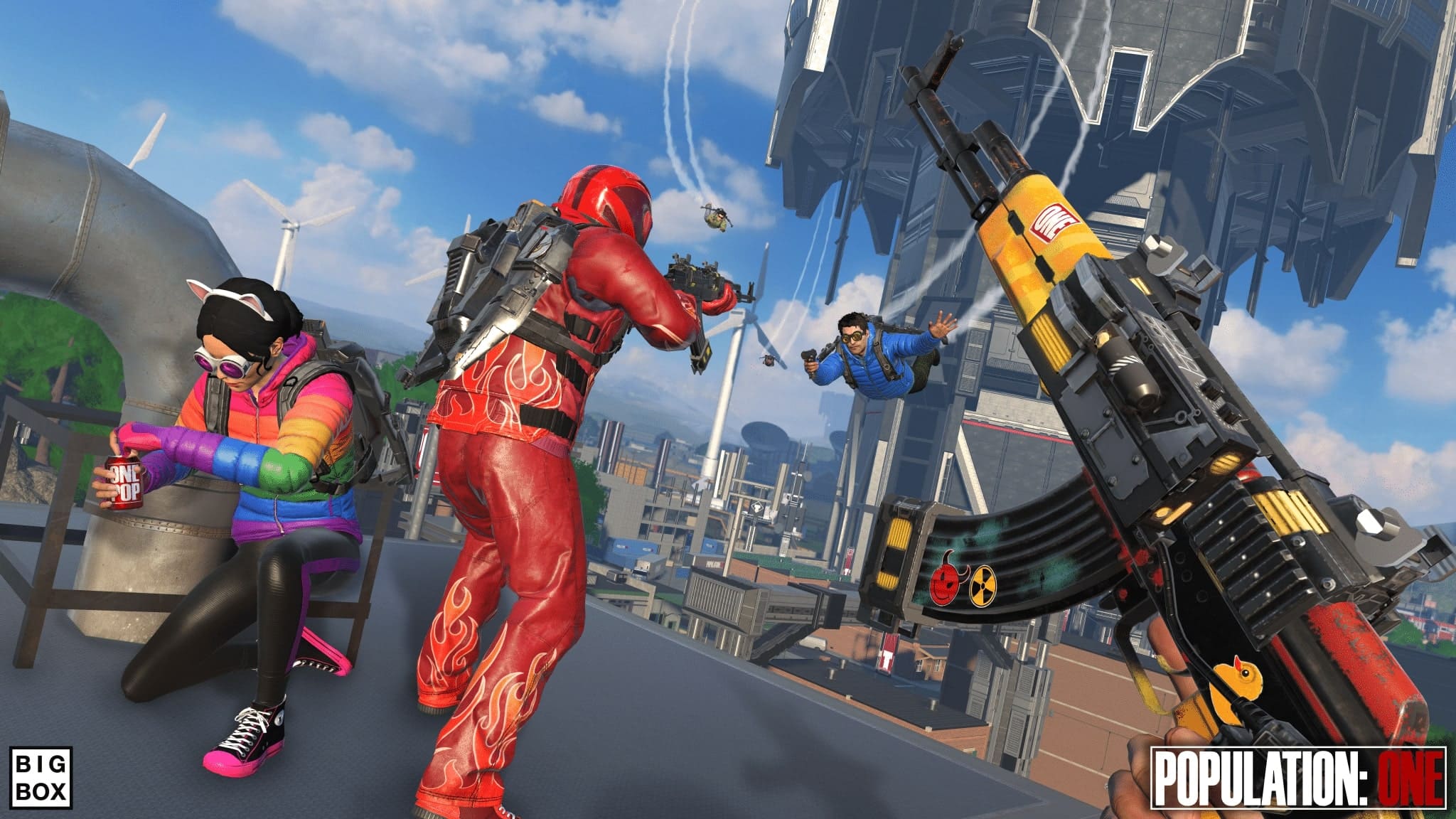 BigBox VR announces the upcoming release of the First season of Population: One with an open subscription for early access.
Population: One, launched in November, 2020, is a competitive team game in the genre of VR Battle Royale for the Oculus Quest and the PC VR.
Traditionally in other games of the genre battle Royale like Fortnite, seasons mark the introduction of the new content in-game, and as additional optional add-ons such as skins and additional items. Each season typically includes the new "battle pass", usually in the form of a paid add-on, which is a system of progress throughout the season, allowing players to unlock skins and items as you level rise during the game. In every Fortnite competitive season was accompanied by a significant map changes and new gaming events.
SEASON 1, COMING SOON!

Sign up for early access in the POPULATION: ONE shell!#pop1 #popone #population1 #populationone pic.twitter.com/2tEiRsKevd

— POPULATION: ONE (@populationonevr) January 21, 2021
We don't yet have a large amount of parts that will include the Population seasons: One. In the announcement on Twitter do have a GIF with a sticker for the first season, so expect that some of the new items are part of a system of progress of the season.
Wheel of choice in the GIF also briefly shows the outline of the knife that can be mean the emergence of a melee weapon such as a dagger, or throwing knives.
For those who want to try out a season in advance, subscribe to early access is now available through the server Population: One in Discord where you can find the link to the Google form.
There is no information about the exact date of the beginning of the first season or early access, but stay tuned for more information soon. Yesterday was also released new game patch with some General changes and bug fixes which you can read here.