Sensors, devices connected by WiFi, smart wireless networks, wearables … Current technology makes it very easy to senior care or care for the elderly. Thanks to technologies such as IoT or Internet of Things, artificial intelligence and the devices we can carry with us, monitor people and avoiding falls or major problems is something simpler and more automatic.
Smartphones, smart watches or smart bracelets are not just for fun and communication. They also help us know how many kilometers we have walked or if we fell. And in the case of watches and bracelets, we can know if our blood oxygen is correct, if our heart rate it is the right one and a long etcetera. That and call the E. R. if you fall or know where you are if you get lost. Information and daily tasks for all ages but much more when we reach an advanced age.
Below we review different iot devices that facilitate the care of the elderly, inside and outside their homes. Technologies that help the elderly to feeling safer and to be prepared if an unforeseen event occurs.
From emergency button to smart wristbands
At the technological level, the emergency button it is possibly one of the first tools that have been introduced in the care of the elderly. The care of the elderly has always required human intervention. But when it is not possible to serve all those people, sometimes we must move to simple but effective technologies.
In the form of a bracelet or pendant, the emergency button allows contact by phone with emergency services that are already informed. Every button goes associated with a person and address to facilitate care in the event of a fall, accident or health emergency.
Current models include the possibility of launching a gps location signal in case the older person has become disoriented or lost outside their home.
But the most advanced IoT (Internet of Things) technology we have in the form of smart watches and smart bracelets. They tend to focus on the audience that wants practice sports and you're concerned about your health, but elder care can also benefit.
Devices such as Apple Watch or bracelets from different manufacturers integrate all sorts of sensors. Get started, we can be reached in case we get lost or disoriented. Second, they detect falls and allow for emergency calls. And the sensors detect sleep problems, stress, temperature, breathing and monitor the heart. No need for annoying cables or gigantic machines as happened a few years ago.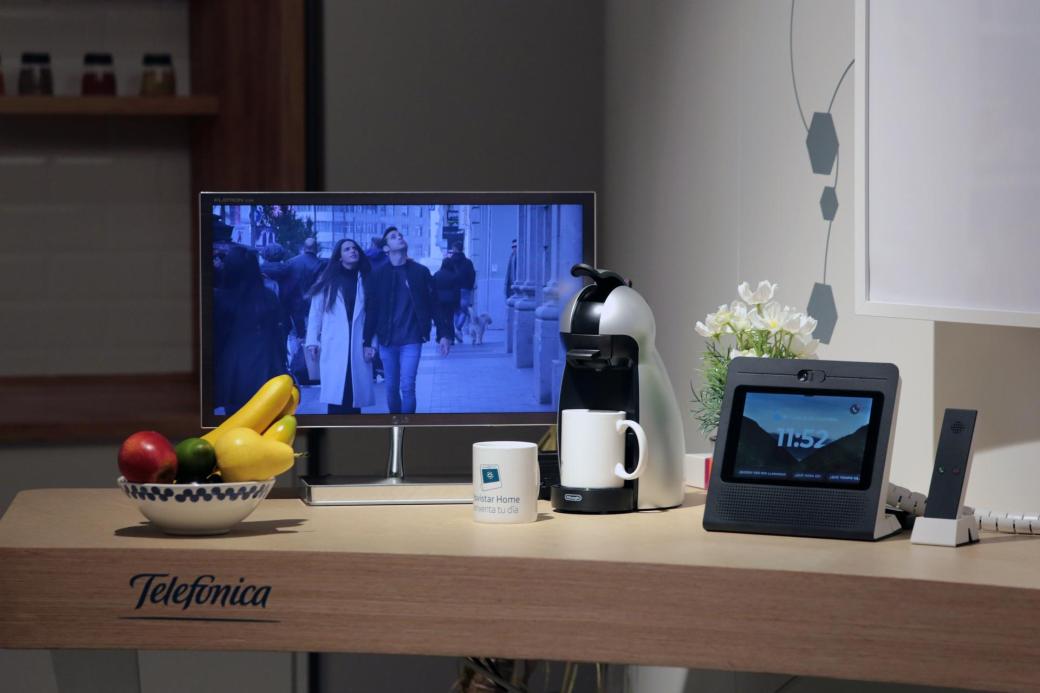 Caring for seniors staying connected
Another type of connected device that works very well among the elderly is the smart speaker. The smart speakers or displays, like Movistar Home and its virtual assistant Aura, are permanently connected. In addition, they have voice assistants that use artificial intelligence to interact with people. What helps fighting unwanted loneliness, so frequent in older people and that it affects their physical and mental health.
These devices break the barriers of the elderly with technology. With simple voice commands or natural conversations you can make a voice call, a video call, set an alarm, play music or create reminders. Leisure devices applied to the care of the elderly breaking their isolation and facilitating their contact with family or friends. That and helping them lead a normal life. And without the need for technical knowledge, the main barrier for many older people to use certain iot devices.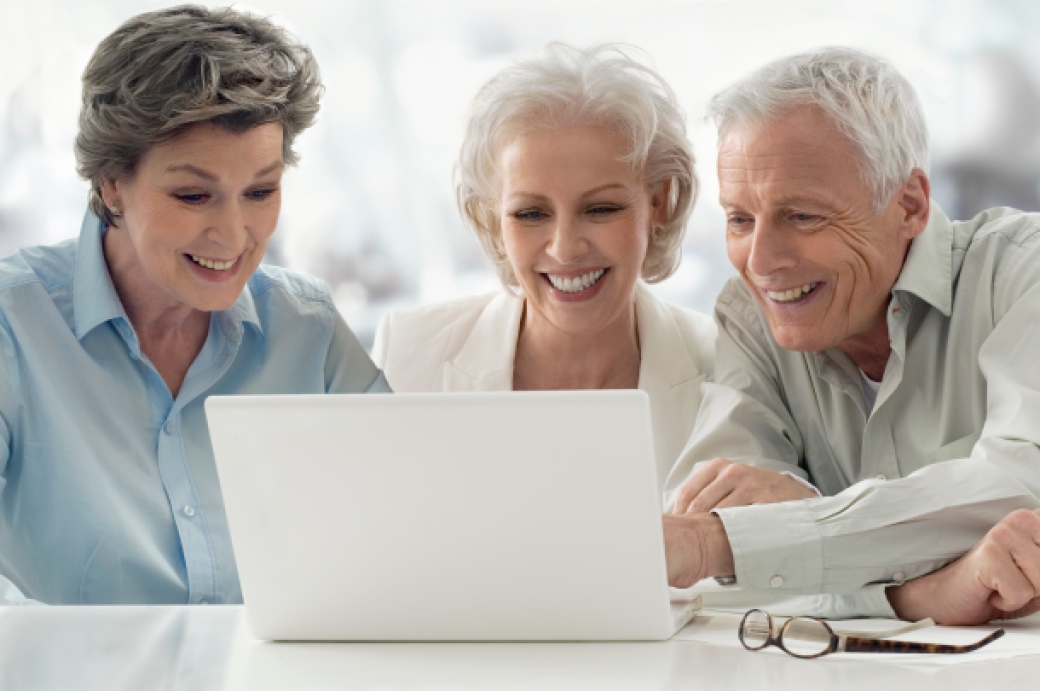 WiFi networks that detect movement
WiFi networks allow us connect all kinds of devices each other and the Internet. Receive information, audiovisual content such as video or music, make Internet calls and video calls and a long list of services. But the nature of WiFi signal, like all wireless technology, can be applied to many fields such as motion monitoring.
Let's use this introduction to talk about Remote Care, which we could translate as remote care. With this name, Telefónica and Aerial have joined their technologies and experience to help the care of the elderly. With the help of WiFi technology and without intervention by the beneficiaries.
The project consists of combining wireless WiFi connectivity, artificial intelligence, contextual analysis and cloud computing. Or simply, use the WiFi of your home to know if you move or not to detect falls or health problems through IoT devices.
Its implementation in the home of any elderly person is very easy. In addition to the Movistar WiFi Router, an Aerial device is installed, a WiFi repeater connected directly to any socket and that connects to the router to process the emitted signal.
The data obtained are processed by artificial intelligence and cloud computing using a technology called WiFi Sensing. Cloud algorithms that translate WiFi radio waves when interacting with people and objects. From the speed of waves, direction and proximity to human or physical obstacles, it is get a diagnosis. So we know if the person living in that home moves normally or has suffered a fall or a major problem.