Japan will launch commercial service flying taxi SkyDrive Ekaterina Aleksandrova | 20.08.2020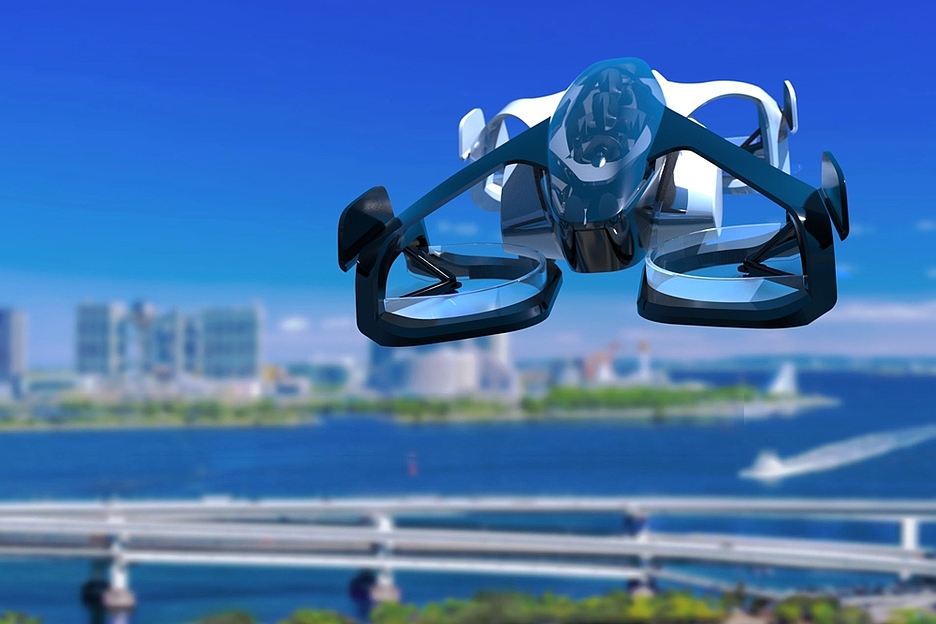 Panasonic Corporation, in partnership with other Japanese and international companies supported the project SkyDrive Inc. on creation of a flying avtopilotiruemyh electric.
SkyDrive Inc. a startup headed by the former engineer for Toyota Motor Corp. Tomohiro of Fukuzawa, expects in 2023 to launch in Japan commercial service flying taxi, and in 2028
to start selling flying vehicles to individual buyers.
In Japan, flying cars are called eVTOL or "electric aircraft with vertical takeoff and landing". They are distinguished by the electrification, automation control and the ability
vertical take-off and landing. Prototype SkyDrive Inc. compact – its height is 1.5 m, length 4 m, width – 3,5 m Osaka and Tokyo will be the first cities to start
operation eVTOL. The average flight time can be 5-10 minutes at speeds up to 100 km/h.
The first test flight of the apparatus SkyDrive Inc. outdoors began in December 2019 and was successfully completed in March 2020 This summer, the developer intends to hold an open demonstration
to the public. The company is engaged in refining the prototype to meet the safety requirements necessary for obtaining a certificate of aircraft and license to operate from the Ministry
of land, infrastructure, transport and tourism of Japan.
According to a study by Morgan Stanley in 2019, the segment of electric vehicles with vertical takeoff and landing (eVTOL) has great potential: by 2040 global demand for it may
to reach $1.5 trillion.
flying taxi
Panasonic
www.youtube.com