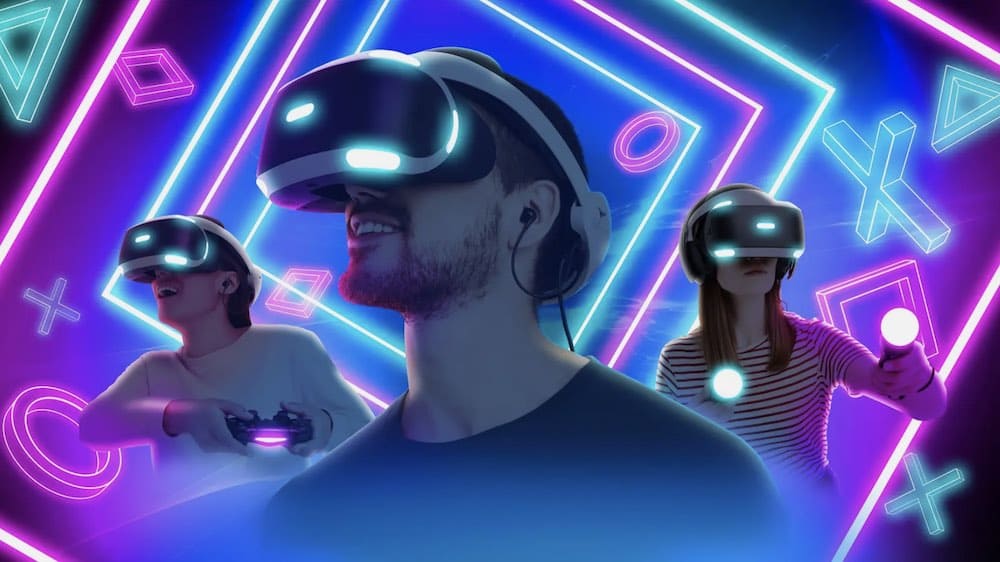 So far, Sony has only announced the PSVR 2 and revealed new VR controllers for the PS5. There is no official information about the glasses ' hardware itself, except that Sony will offer an integrated tracking system, as well as higher resolution and a wider field of view.
Leaks: High-end resolution and eye tracking for PSVR2
Since Sony has a fairly secretive policy, information is leaked in other ways, for example, through an information letter to partners: detailed PSVR 2 leak from the beginning of May 2021 describes the display resolution of 2000 by 2040 pixels per eye. This is in line with today's high-end virtual reality glasses.
In addition,a new basic view tracking technology should be integrated, which allows for new rendering processes and interaction mechanisms. Simply by using eye tracking in reliable, low-cost "standard" virtual reality glasses, Sony can take console virtual reality to the next level.
In addition, the glasses should have a built-in vibration motor for tactile feedback. PS VR controllers use the tactile technology known from the PS5 controller.

PSVR 2 is scheduled for Christmas 2022
Now Bloomberg reports, citing its own sources, that Sony plans to release the PSVR 2 with OLED displays from Samsung. Representatives of Sony and Samsung did not want to comment on the rumors.
Bloomberg also reports that Sony is targeting the 2022 Christmas (naturally Catholic) season as the Playstation VR 2 release window. The first model appeared worldwide in October 2016. Sony has sold more than five million devices in recent years.
According to its own statements, Sony wants to develop a "brand new VR format" for the Playstation 5. The first developer kits should be sent out immediately after the official announcement in February, and they could already be received by developers. So it's possible that more information will be leaked soon, or that Sony will make an official announcement.