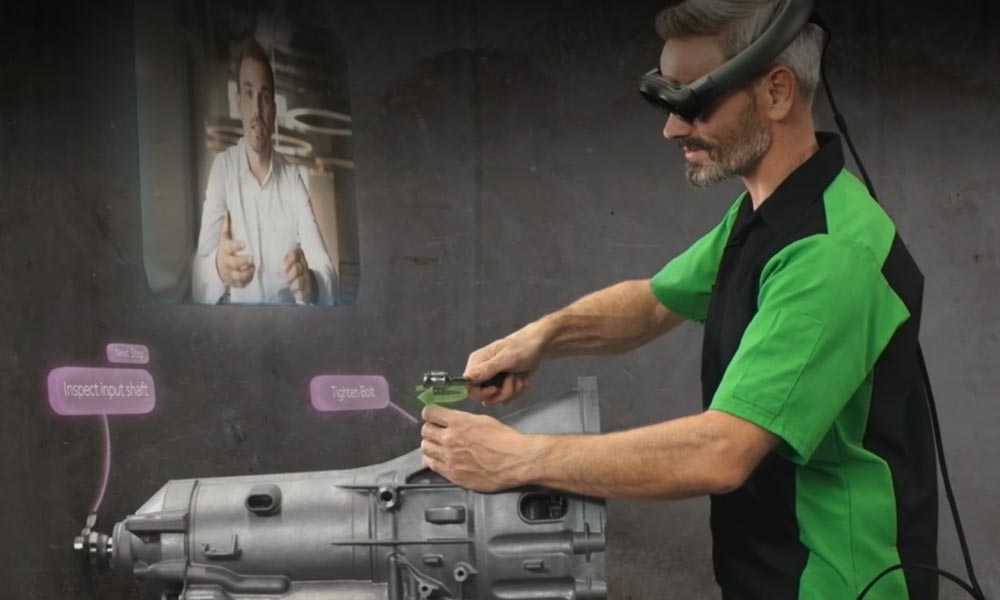 Magic Leap 2 is at the start. According to CEO Peggy Johnson, the new AR glasses can be worn for longer and anywhere, not just indoors.
Johnson has been head of Magic Leap for more than a year, and in this role is responsible for the reorganization of the industry: the advertised startup, which wanted to sell AR glasses to end users and almost went bankrupt, should become a B2B company with a solid business foundation. 
In an interview with Protocol, she talks about her Magic Leap strategy. Technology needs a "strong ecosystem" and a community of developers who successfully offer software for the new platform. The current focus is on creating this ecosystem.
Instead of developing completely new content for the Magic Leap AR ecosystem, the focus is on porting proven business applications. "You need to understand how to integrate the technology into existing corporate workflows. You can't just introduce new technology and expect companies to adapt," Johnson says. Magic Leap is currently working on a platform for 3D meetings, which can also be attended by users with laptops and smartphones.
Magic Leap 2: Suitable for the army?
The ecosystem is gearing up for the launch of Magic Leap 2, the company's first B2B glasses. They should be half the size of the previous glasses and 20 percent lighter, while still providing twice the field of view. According to Johnson, the early adoption program will begin in the fourth quarter of 2021, and the official launch will take place in the first quarter of 2022.
The Magic Leap boss also comments on Microsoft's mega-deal with the US military: in late March, the company announced that it had won a $ 22 billion contract to develop and deliver AR technology over the next few years. Magic Leap was a competitor to Microsoft in this deal.
"The opportunities for AR are huge, and there's no better proof of that than this deal," Johnson says, congratulating his former employer but also making it clear that Magic Leap still has ambitions in this direction. "Military Hololens are a concept, not a single product. The idea is to equip the entire army with augmented reality, that is, military and civilian personnel."
According to Johnson, the Magic Leap 2 should be easy to carry and stay functional longer indoors, outdoors, and in any other environments. "Our team has learned a lot from dealing with the military, and is working hard to adapt the AR glasses to these requirements."