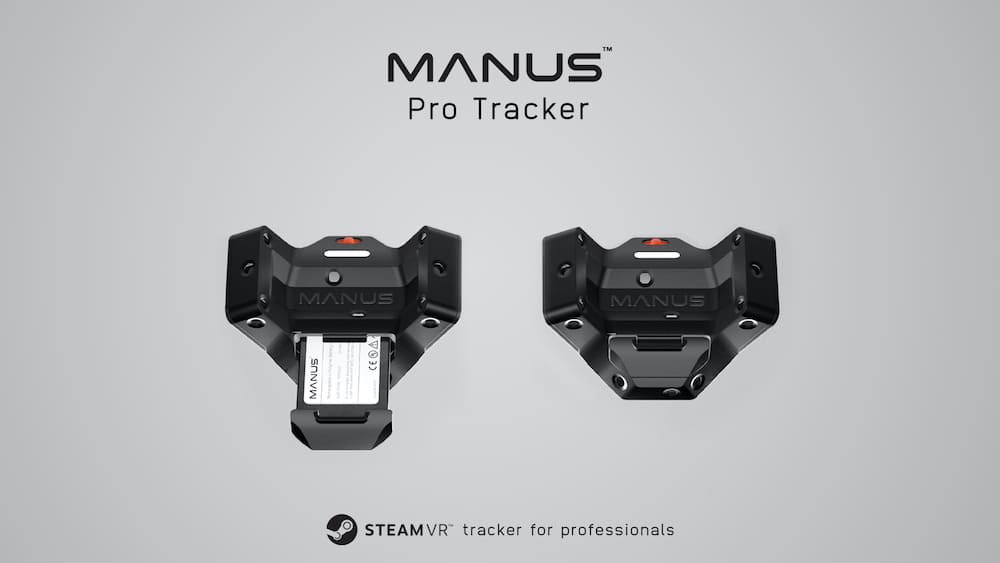 Manus is the SteamVR tracker for professional users. It is smaller and lighter than the HTC Vive Tracker.
Vive Tracker is officially sold since the end of 2017 and still remains the only SteamVR tracker on the market. With Manus Pro Tracker this situation has to change by the summer.
Manus describes the device as "the first professional tracker for SteamVR motion capture, digital production and tracking of the entire body". In the Pro Tracker is integrated with more sensors than the Vive Tracker, so tracking is particularly accurate.

Another advantage of the device are improved rechargeable batteries, which are also easy to replace. The Vive tracker is no such possibility. After one hour of charging the battery provides 4.5 hours of use. Tracker is charged via USB-C.
The device weighs 62 grams, which corresponds to a weight reduction of 44 per cent compared to the Vive Tracker. Manus Pro Tracker is also much smaller. Devices are connected via Bluetooth and turn on and off button.
Only professionals and companies
The device can be attached to the MANUS gloves with reason in the package. Special screws and sticky tape are recommended for cameras, objects, tools, machines and other surfaces. Manus offers a dedicated set of brackets for mounting to the body.
Manus Pro Tracker is now available for pre-order on the official website for 299 euros. For the VR users who just want to move your whole body in virtual reality, the decision Manus quite expensive. Official Vive tracker is bigger and heavier, but is two times cheaper.
Startup Tundra Labs is also working on a tracker with SteamVR. It needs to be lighter, more ergonomic, and, above all, cheaper HTC. The Kickstarter campaign will start at the end of March 2021.
Source