Little by little, ChatGPT is reaching everywhere. We know that you can already use it from web, directly from the Bing assistant of Microsoft Edge and to your cell phone. And now, it also comes directly to your keyboard.
Pedram Rezaei, chief technology officer of Microsoft's commercial and mobile division, revealed via Twitter that the company added the ChatGPT functionality (powered by the new GPT-4 version) directly to the SwiftKey keyboard, on Android. The feature is currently only available to Beta users of the a app.
Did we just add major AI functionality to @SwiftKey? Slowly rolling out. Get yourself onto the Beta channel to taste the future.

— Pedram Rezaei (@pedram_re) April 6, 2023
Once you have SwiftKey Beta, using Bing is extremely easy: you just have to activate the keyboard and then you will see the Bing icon in the top bar of the keyboard:
Since you click on it, you will be using ChatGPT through Bing, just as if you were using the web version of Bing through Edge. In fact, you can start a chat directly with the assistant or change the tone of his answers.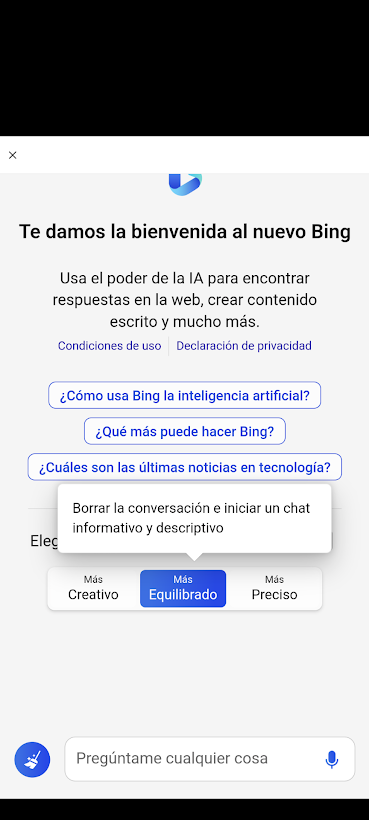 What do you think about this news? Leave us your comments!