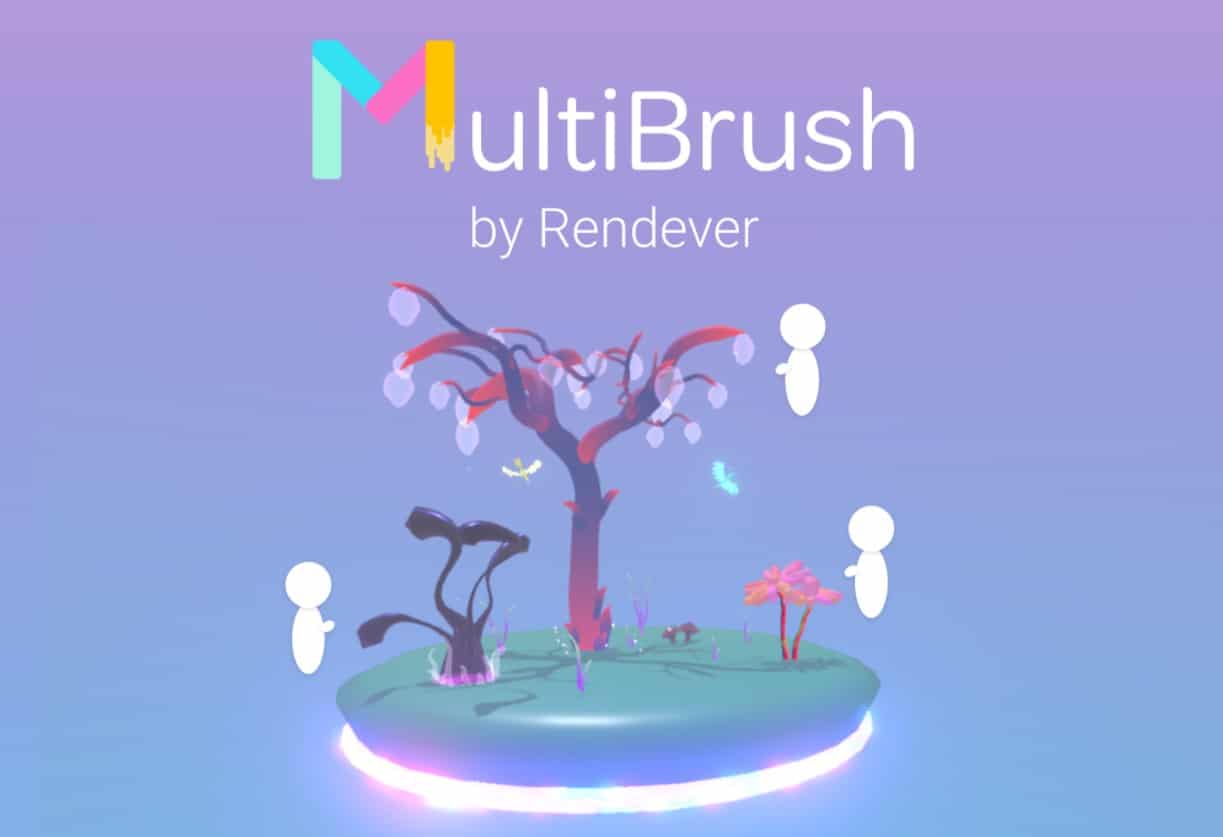 Thanks to the fact that Tilt Brush has recently been open source, we have Rendever's Multibrush, a free multiplayer version of the popular VR app, now available for Oculus Quest via SideQuest. It will also appear soon in the App Lab.
Many thought it was only a matter of time before the multi — player version of Tilt Brush was released, but admittedly thought it would take a little longer. 
MultiBrush is now available on SideQuest, where you can download the app to your headset to test it out and chat with other virtual reality users online. This is an early version of the 0.01 b app, so you should expect some issues and bugs.
According to the developers from Rendever:
"When Google announced the open-source release of Tilt Brush last week, Rendever co-founder and CTO Tom Neumann immediately started developing a multi-user version of the popular app that lets you create art in virtual reality. Within 10 hours, the team developed a working prototype of a multiplayer game — a feature that Tilt Brush users have been looking forward to for years. Given Rendever's mission to improve health through social virtual reality, Neuman and his team were able to use their extensive experience to develop this version in record time."
Since Rendever has already confirmed that the app is definitely coming to App Lab soon, you can just wait if you want to avoid side loading. It probably won't be long before you can just access it directly from the App Lab page. Here's more information on how to download App Lab games to Quest, even without using a PC.