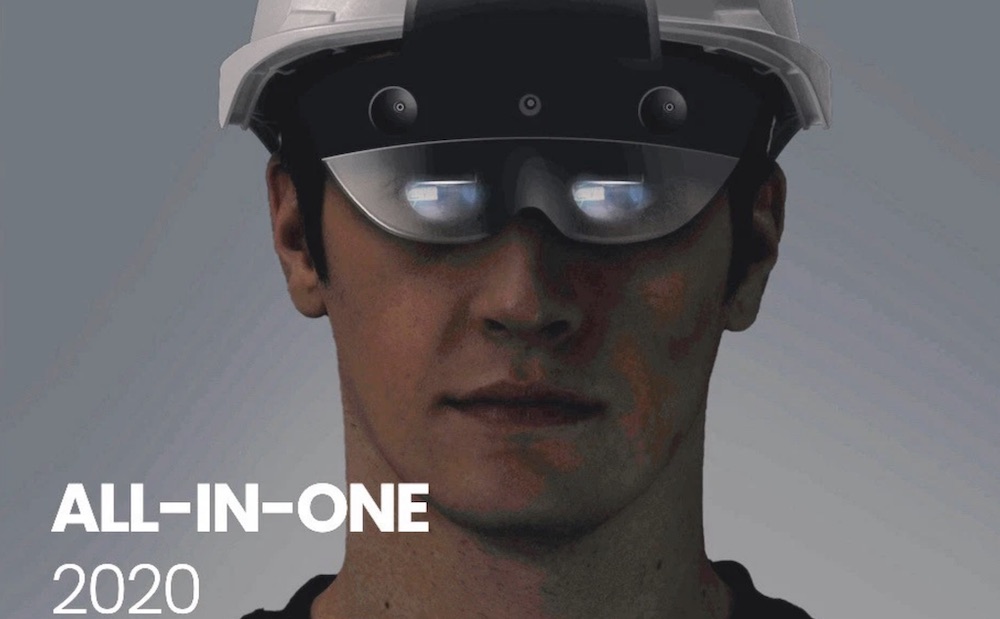 The Chinese startup has established itself with Nreal Light: 88-gram light and thin AR glasses that connect to your smartphone and projecting Android applications or native content in the field of view of the user. Start Nreal Light is scheduled for the second quarter of 2020, the headset will cost $ 500.
Now the startup is taking another step and represents the "All-In-One Edition" or "Enterprise Edition" (final name still TBD) — providing enterprises with a fully enclosed wireless platform without requiring a tethered smartphone for data processing and management.
As in Hololens 2, the computing part of the device has a built-in holder for the head, and thus does not require a smartphone, a pocket computer or the cable.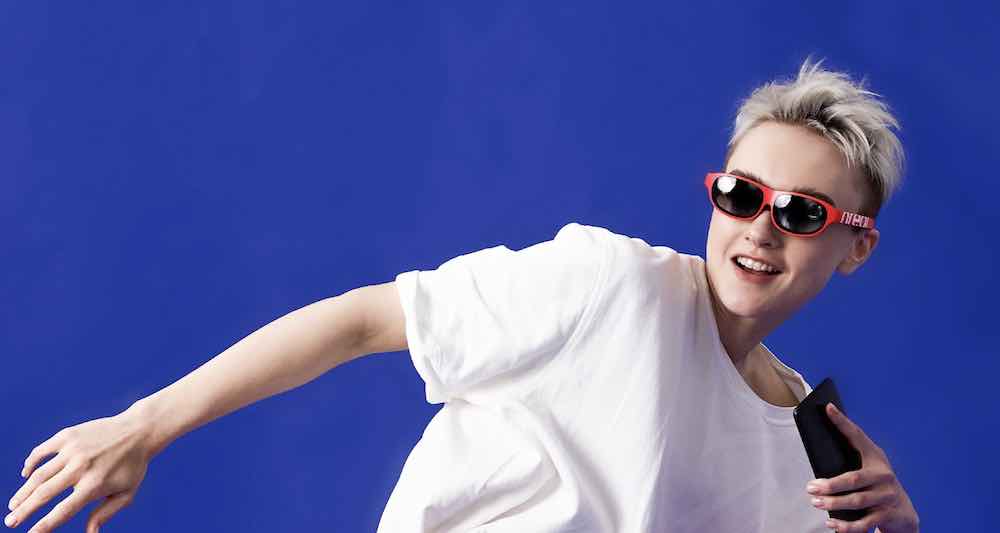 Cheaper than the competition
Self-sufficient AR glasses should be heavier than the Nreal Light, and more like a helmet than a pair of sunglasses. The first image points AR can be seen that the front camera take up more space and is no longer hidden, as with Nreal Light. The camera should provide more accurate tracking of the room and hands.
To put pressure on Microsoft and Magic Leap, the AR glasses should be on the market at a lower price than device competitors. Hololens 2 is $ 3,500, Magic Leap in One business package — $ 3000.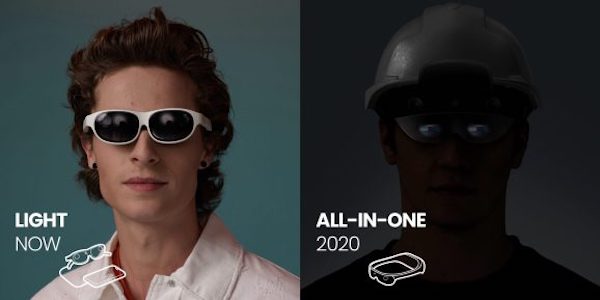 Specifications unknown
Nreal not commented on the display technology or built-in equipment, as the processor should use a newer Snapdragon chip or Qualcomm XR2 . For Nreal Light requires a smartphone with a Snapdragon 845 or above.
AR points must use the same operating system, compatible with Android, and Nreal Light, and must offer secure cloud-based working platform.
"Our network of developers presented innovative applications for Nreal Light, — said General Director Nreal Chi Xu, "but they are also developing a wireless solution that could free them to gain experience in MR, which is not burdened with the wire, and offers several interactions. Device "all in one" will be an additional device that offers high-performance, secure and reliable platform, which is not necessarily limited to the strict requirements of the form-factor".
It is expected that AR glasses will be launched in the fourth quarter of 2020.
Source