Official letter to Cisco about the situation with the Union| 03.12.2010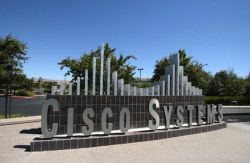 "Cisco strictly adheres to the highest personal and professional business ethics and expects the same from all employees in their activities worldwide.
Cisco extends its full support to the General Director of OOO "Cisco systems" Pavel Betsis and his management of the company in Russia. The accusations about his professional
behavior of false and baseless. Cisco is considering taking appropriate action, including legal, against baseless accusations or speculation about, OOO "Cisco
Systems", its officers, employees or activities.
Since the appointment of P. Betsis mentioned position he plays a key role in the expansion of the activities of Cisco in Russia. Cisco also claims that Paul Betsis is in Russia and
continues to perform his duties as the head of the activity Cisco in this country. His position involves regular business trips abroad, where he sometimes
to be in for extended periods of time, interacting with our global partners and customers. The details of the business trips of the top managers of Cisco, we do not disclose.
We are aware that some Cisco employees in Russia are trying to form a Union. So far, however, Cisco was not presented the documents confirming the establishment of the Union. Appropriate
to mention that there are different procedures and consideration of any interest or concern to staff questions directly.
To ensure compliance with applicable laws, our company is passing inspections implemented by local public authorities. One of these inspections recently passed the "Cisco
Systems", and the conclusion indicates that its activity is in accordance with Russian labor legislation.
Cisco reaffirms its commitment to the highest standards of personal and professional ethics and their willingness to provide a high level of quality of services provided to our customers."