Play station fans got excited when Sony released more details about the upcoming PlayStation VR2 headset, and the gaming community was quick to compare the PSVR 2 specifications with other VR headsets currently on the market, including Oculus Quest 2 and Valve Index. The PSVR 2 improves on the specifications of the 2016 PlayStation VR and will be exclusively compatible with PlayStation 5 consoles. In addition to its new headphones, Sony announced its new PlayStation VR2 Sense controller, which will be used in conjunction with the PSVR 2 headphones.
Since PlayStation announced the successor to PlayStation VR, fans have been intrigued by the specifications of PSVR 2 and how it compares to the other leading VR headsets available today. Meta's Oculus Quest 2 is the most obvious competitor to Sony's PSVR 2. While the price of PSVR 2 is unknown, it is expected to be priced similar to the Oculus Quest 2, which was released in 2020 and quickly became Oculus' best-selling virtual reality headset. One of the biggest selling points of Quest 2 is that it is a standalone VR headset that does not depend on any other hardware such as a PC or console to function. For buyers, especially those who do not have a next-generation PS5 console, this is a huge plus.
In addition to Meta's Oculus Quest 2, VR fans were interested to see how PSVR 2 compares to SteamVR's offering, Valve Index. Despite its considerably higher price tag, Valve Index has been successful due to its considerable offering of SteamVR games, including the 2020 Virtual Reality Game of the Year, Half-Life: Alyx. However, although Quest 2 does not require additional hardware to work, users have the option of connecting Valve Index headsets to a PC to play SteamVR games. While PSVR 2 likely won't have access to many games offered through SteamVR, the headset will likely have access to some PlayStation-exclusive games, which is a big selling point in itself.
PSVR 2, Oculus Quest 2 and Valve Index Display specifications Comparison
Although the game offerings are an important factor, what people are most excited about are the impressive specifications of the PlayStation VR2. The PSVR 2 offers an OLED display, which stands out from the crowd, as Quest 2 and Valve Index feature LCD screens. As has been seen with the different Nintendo Switch consoles, both OLED and LCD screens have their strengths and weaknesses. The LCD screen provides a constant backlight, so they are usually brighter displays, while OLED uses self-lit individual pixels, resulting in better contrast and darker blacks. The disadvantage of OLED, in addition to its higher price, is its lower pixel density, which can result in lower image quality. It is likely that the PSVR 2 will aim to combat this through a higher pixel density, however, it may increase the price.
PSVR 2's resolution is better than PSVR, Quest 2 and Valve Index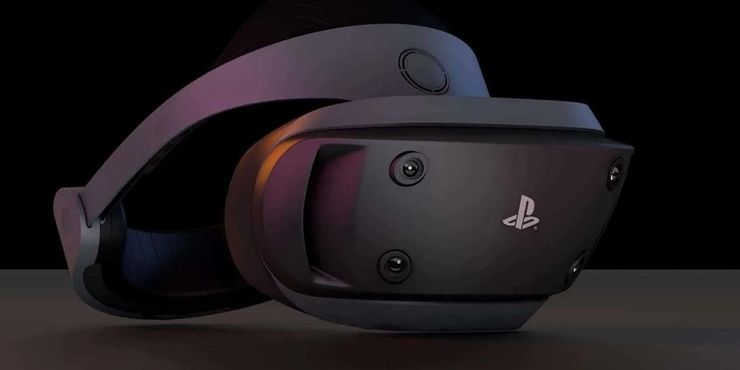 One of the most talked about features of PlayStation VR2 is the resolution of its panel. With 2000 x 2040 pixels per eye, the PSVR 2 is second only to HTC Vive Pro 2 which offers a 5K head-mounted display with a resolution of 2448 x 2448 pixels per eye. However, HTC's Vive Pro 2 is not a direct competitor to the Quest 2 or Valve Index VR headset, as it costs twice the price of either headset. The resolution of the PlayStation VR2 is a big leap from the 960 x 1080 pixels per eye of the original PSVR. Valve Index offers the lowest resolution with 1600 x 1440 pixels per eye, surpassed by Quest 2's 1832 x 1920 resolution.
In terms of field of view, an important factor especially in VR games, Valve Index stands out by offering a 130-degree FOV. PSVR 2 is in second place with a 110-degree FOV, and Oculus Quest 2 is in third place with a more limited 90-degree FOV. The valve index also stands out in the refresh rate, with up to 144 hz. Both PSVR 2 and Oculus Quest 2 have a screen refresh rate of up to 120 Hz, slightly lower than the refresh rate.
PSVR 2 and Oculus Quest 2 have built-in cameras for tracking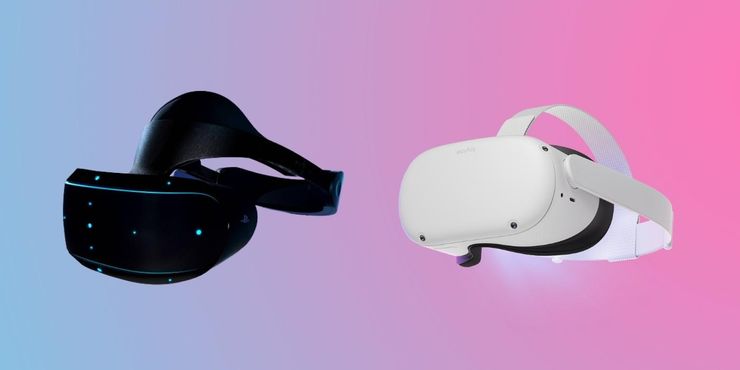 In terms of cameras and tracking, another standout feature of VR gaming, PSVR 2 and Oculus Quest 2 have inside-out tracking, with 4 built-in cameras for headset and controller tracking. PlayStation VR2 also uses an IR camera for eye-by-eye tracking. Valve Index does not use built-in cameras, but opts for 2 SteamVR base stations. However, Valve is rumored to be working on a successor to the Valve Index headset that uses eye tracking, similar to the PSVR 2. The PlayStation VR2 eye tracking is an exciting and unique selling point of the PSVR 2 that helps amplify the player's immersion. in the virtual reality game they are playing.
PSVR 2 replaces PlayStation Move with new Sense controllers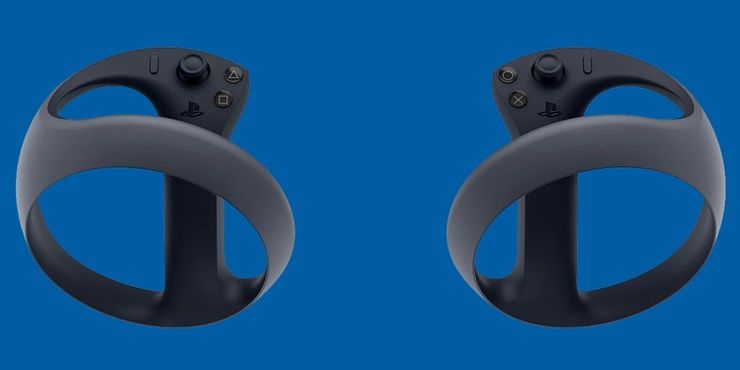 One thing the PSVR 2 keeps from the original PSVR is its headphone jack. Valve Index opts for built-in out-of-ear speakers, and Oculus Quest 2 combines the two, giving users the option of built-in speakers and a headphone jack. Improving on the 2016 PlayStation VR, which used PlayStation Move controllers, the PSVR 2 has the new PlayStation Sense controllers, designed for the PlayStation 5. PlayStation Sense controllers have haptic feedback and adaptive triggers like the PS5 DualSense controller. Oculus Quest 2 and Valve Index also use proprietary controllers: Oculus Touch and, the Valve Index controllers, with a less creative name.
Oculus Quest 2 is more versatile than PSVR 2 or Valve Index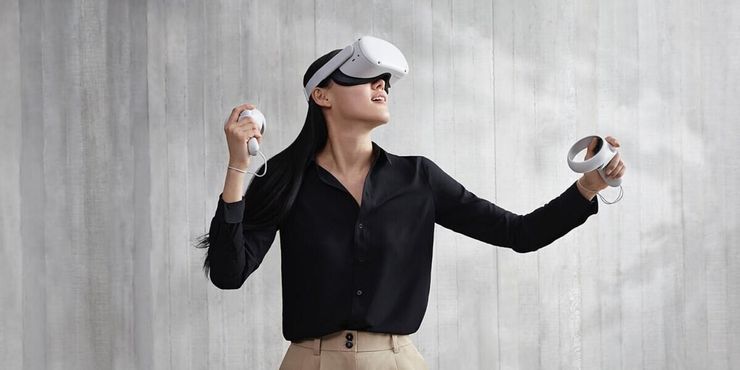 Another consideration for gamers is whether or not they want a wired connection to another device. For games that require a lot of movement, such as Beat Saber, a wireless headset is preferable. On the other hand, the ability to link a VR headset to a PC or console opens up opportunities to play a wider variety of games. PSVR 2 is exclusively compatible with a PS5, which means that it cannot be used without one. This may be a deal-breaker for many potential buyers, as Sony's PS5 stock shortage has persisted since the console's launch in November 2020.
Valve Index is also based on a wired connection to a gaming PC instead of a console. This one is a bit more versatile than the PSVR, as it grants access to all SteamVR games. However, the Oculus Quest 2 is the clear winner here, as it can be used wirelessly due to its built-in storage capabilities. The Oculus Quest 2 can also use a wired connection to a gaming PC to gain access to the SteamVR catalog.
PSVR 2, Oculus Quest 2 and Valve Index: Which VR headset is the best?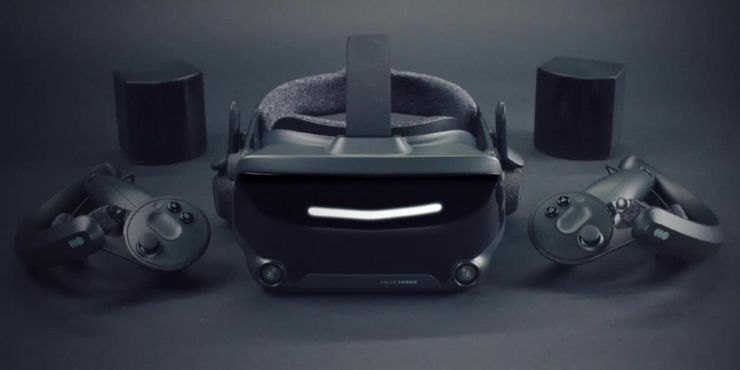 When it comes to specifications, there is no clear leader between PlayStation VR2, Oculus Quest 2 and Valve Index. Instead, it all comes down to the buyer's preferences and which key features of a VR gaming experience are most important to them. If what you are looking for is screen resolution, the PSVR 2 has a higher resolution than other VR headsets, with an impressive resolution of 2000 x 2040 pixels per eye and making use of OLED display technology. If portability and the ability to move freely is what buyers want, then Oculus Quest 2, which can be streamed on TVs and PCs, is their best option. The Valve Index has the largest field of view, as well as being the only headset in the group with a refresh rate of up to 144 Hz.
However, it is worth prospective buyers to note that both Valve and Meta (formerly Facebook) are currently working on new VR headsets that will offer improved specifications of Valve Index and Quest 2. Given Valve's current focus on its Steam Deck, it is likely that Valve Index 2 will not be released until 2023. Quest 3 is also predicted to launch in 2023, and Meta is rumored to release a high-end VR headset, Quest Pro, sometime this year. Play stationMeanwhile, it has not yet provided a firm release window for the PSVR 2.