Relationship with Intel and Taiwanese partners in question| 27.10.2010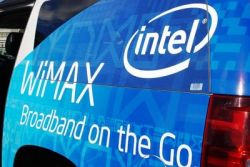 Although the Taiwan Government and sources in the business circles of the region believe that during the forthcoming visit of the head of
Intel Taiwan (October 28) on the agenda would be the issue with WiMAX support Corporation, the office of Intel Taiwan claim that Otellini will talk about WiMAX in its
visit. Intel again at the words confirms the willingness to follow the Memorandum of understanding, but in Taiwan do not see significant results.
The Intel representative in Taiwan Jason Chen at a recent meeting with members of the government ignored the question of exactly how Intel will perform its obligations under the agreement in
the field of WiMAX . Instead of answering the question, Chen noted that Intel is ready to sign with Taiwan a document on cooperation in a completely different field of technology of cloud computing.
Naturally, Taiwan's Government is dissatisfied with the reluctance of the Corporation to answer questions regarding signed two years ago, agreements in the field of development of WiMAX, but how does it affect the course
discussions at the upcoming conference, no one knows.
The situation is complicated by the fact that Taiwan has fulfilled its obligations under the infrastructure development of WiMAX in the first half of 2010, and Intel continues to promise that all will be well. Between
however, recent (late September 2010) Intel investing $20 million in a joint venture with South Korean company KT WiBro Infra venture even more alarmed by the Taiwan Government.