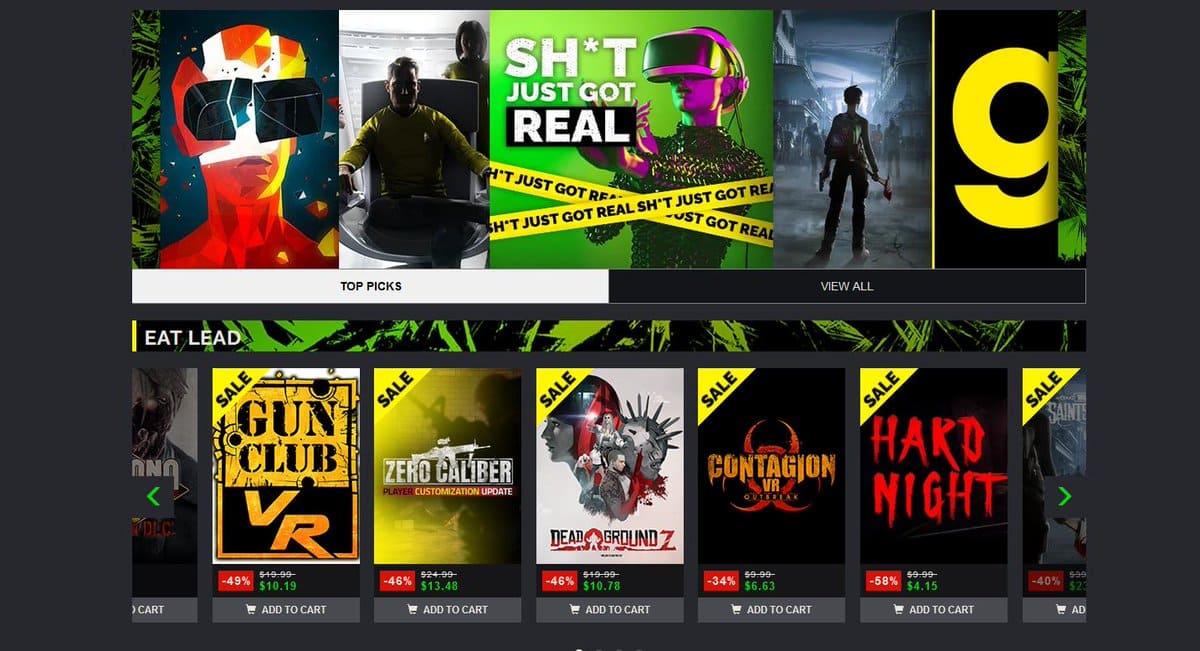 Green Man Gaming continues its massive "Sh * t Just Got Real" sale with many discounts on PC VR games, including The Walking Dead, Arizona Sunshine, Borderlands 2, LA Noire, and more.
In total, there are about 50 games available at a discount, including some serious price cuts of up to 80%. When you buy a game from Green Man Gaming, keep in mind that this is not a shady key resale site, it's just a showcase for Steam keys provided by GMG. It works like a Humble Store. After purchasing the game from GMG, you get a Steam key and access the game as if you bought it directly from Steam.
Here are some recommended options for discounted games:
The Walking Dead: Saints & Sinners (-25%, 544 rubles) – link
Borderlands 2 VR (-60%, 720 rubles) – link
LA Noire: The VR Case Files (-50%, 750 rubles) – link
The full list of games with discounts is available at the link.