"Skye the Link" it took "FMCG-specialist"| 12.08.2009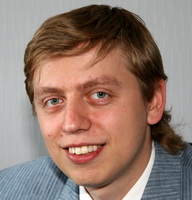 Tuesday, August 11, the company "sky link" has announced personnel changes in the management team.
Marketing Director of the company was appointed Leonid Savkov, who until recently worked at Mars Inc, where he spearheaded a project for the development and preparation for the launch of new brands
the chocolate segment of the company and has managed brand Bounty. At the new place of work g-n Savkov will be responsible in particular for the implementation of tariff policy, product development,
services and terminal equipment. According to the operator, the first marketing project will be launched this autumn.
The need for employment of professionals from the FMCG market "Skylink" explains that today cellular communication "is a saturated, highly competitive market in which demand many of the ideas and
technology FMCG".