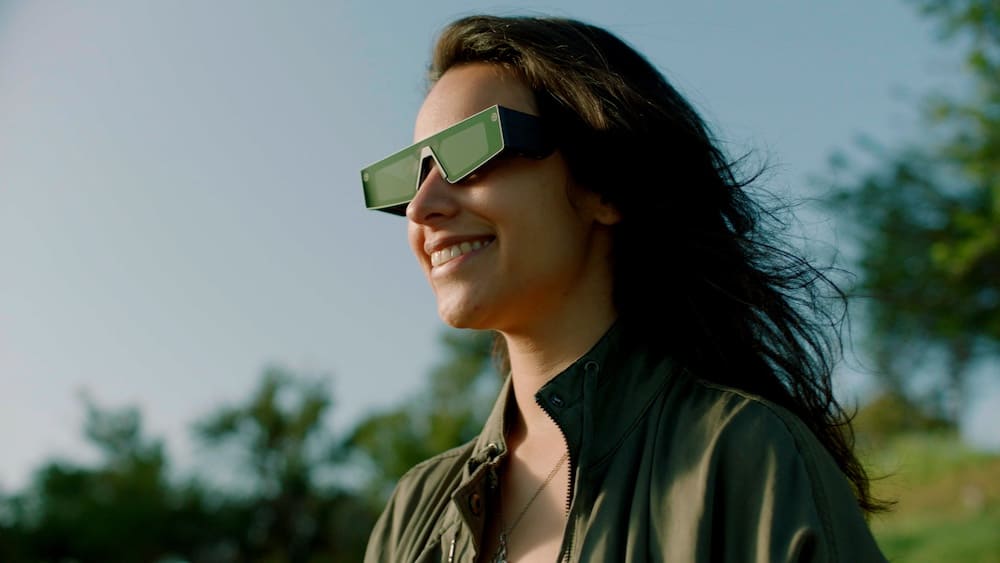 Snap introduces its first full-fledged AR glasses. They offer a variety of technologies in a small form factor and are designed exclusively for developers.
The glasses are created on the basis of modern waveguide technology and are equipped with an appropriate display for each eye, which allows you to create a 3D effect. However, the resolution is only 480 by 564 pixels per eye, which is far below the industry standard.
Thanks to the incredibly high brightness-up to 2000 nits, AR glasses can be used both indoors and outdoors. The latter should have been very important for Snap. For comparison, the Hololens 2 has only 500 nits. The display delay is 15 milliseconds.
The diagonal field of view is quite narrow — 26.3 degrees, even for waveguide conditions. Hololens 2 and Magic Leap 1 offer twice the field of view with the same display technology. In turn, the new glasses offer a surprisingly compact form factor compared to the competition. They look like massive sunglasses and weigh 134 grams, Magic Leap 1 — 316 grams, and Hololens 2-566 grams.
New AR glasses: in the spotlight of developers
The displays run on a slightly older Qualcomm Snapdragon XR1, which should be enough for the main use of AR glasses. The glasses also feature two RGB cameras, four microphones, and two stereo speakers. The battery is the weak point of the device: after half an hour, the AR glasses must be recharged in a special case from the delivery package.
For spatial tracking, Spectacles uses the spatial Snaps engine and can recognize hands, markers, and surfaces. Users launch the lens carousel using the touchpad and select the desired AR filter. In addition, you can also call up the lenses with voice commands, or run a scan that suggests suitable lenses depending on the environment. You can also record 10-second videos and then project them directly into your field of view.
The AR glasses support a wireless connection to the AR editing program Snap Lens Studio, which greatly simplifies AR development and lens testing.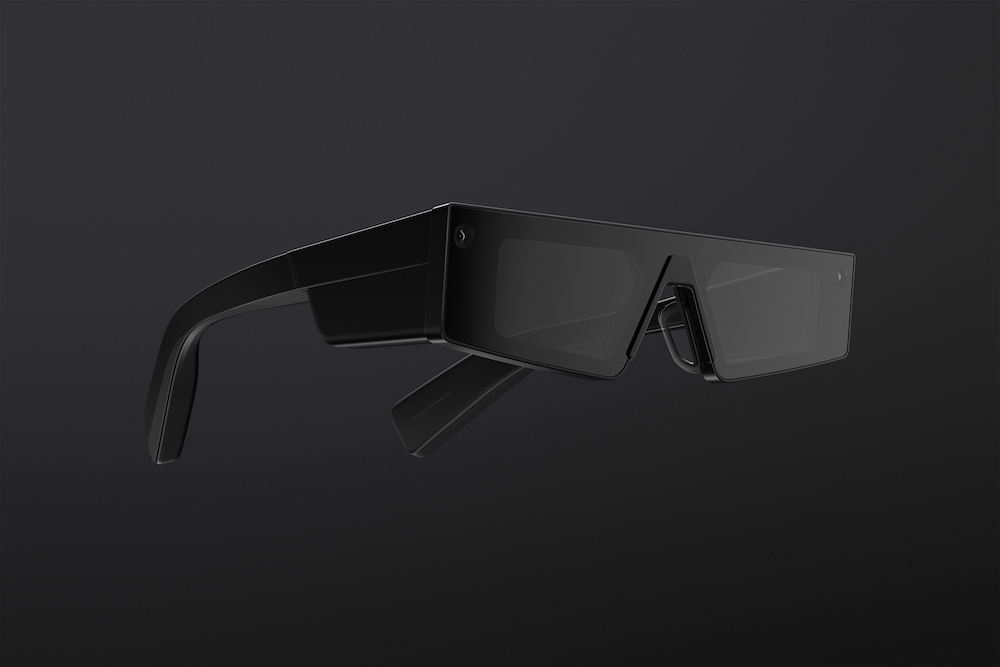 Intermediate step for Snap
The new Spectacles glasses are the fourth iteration of Snap glasses and represent the biggest technical leap to date, as the three older wearables are pure glasses with a camera without an AR display and 3D tracking. However, unlike earlier devices, AR glasses are not sold to end users, which makes sense given the attention of developers and the severely limited functionality.
For Snap, the device is a proof of feasibility and a field of experimentation at the same time, and just an intermediate step on the long road to mass-produced AR glasses, the technology of which has not yet been invented. The company is currently testing the devices with a number of AR developers to gather feedback for the next generation of Spectacles, which should also not be long in coming.