Solana's Total Value Locked (TVL) increased by $600 million. Already in July, the coin recorded an uptrend due to renewed interest in DeFi.
According to DeFiLlama, Solana has been one of the smart contract platforms with the best performance in the last two months. TVL increased by 38% from $ 1.55 billion on July 1 to $2.15 billion on July 31.
Why did the Solana TVL rise?
A picture of www.defillama.com
The growth in the last month is due to a rising TVL of dApps in Solana's ecosystem.
The liquid staking platform Marinade Finance has the highest value on. On the first of July, the ecosystem recorded a TVL of $ 245.21 million, and on July 31, $ 340.99 million. This is an increase of 39%.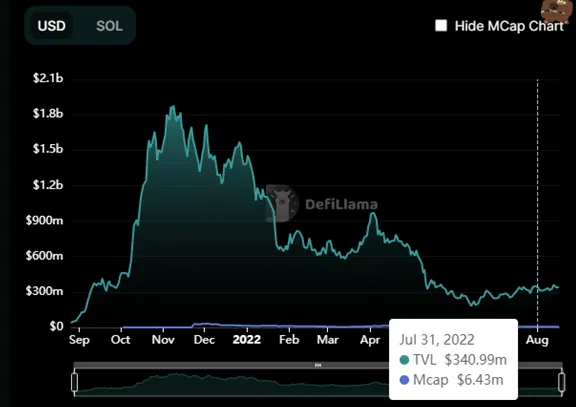 A picture of www.defillama.com
The decentralized credit protocol Solend also increased by 41%. On July 1, TVL totaled $220.08 million and increased to $310.74 million by July 31.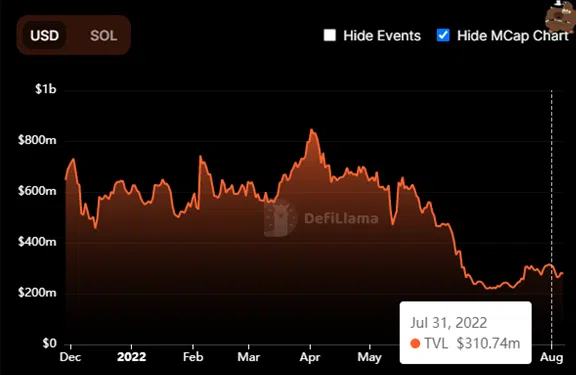 A picture of www.defillama.com
Other dApps such as Serum, Raydium, Atrix, Lido and Tulip Protocol also made significant contributions to the overall TVL of the blockchain.
Now Solana is still behind Polygon, Avalanche, Binance Smart Chain, TRON and Ethereum. However, compared to the Cronos, Optimism, Arbitrum and Fantom projects, Solana has by far the highest TVL.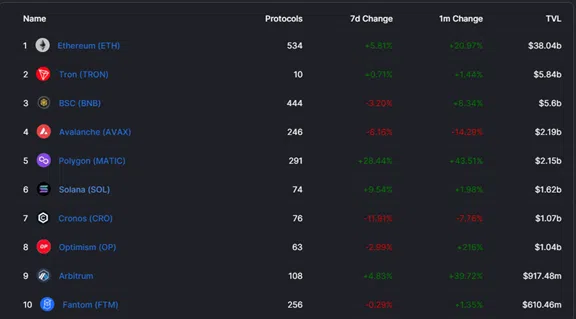 A picture of www.defillama.com
Reaction of the SOL course
SOL opened July with a price of $ 33.65, reached a high of $ 47.10, tested a low of $ 31.93 and closed the month at $ 42.40.
Overall, this represents a 26% increase between SOL's opening and closing prices in July.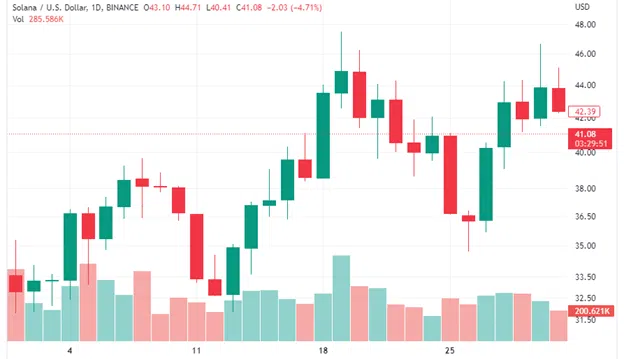 n taken by the reader on the basis of the information found on our website is done exclusively at his own risk.