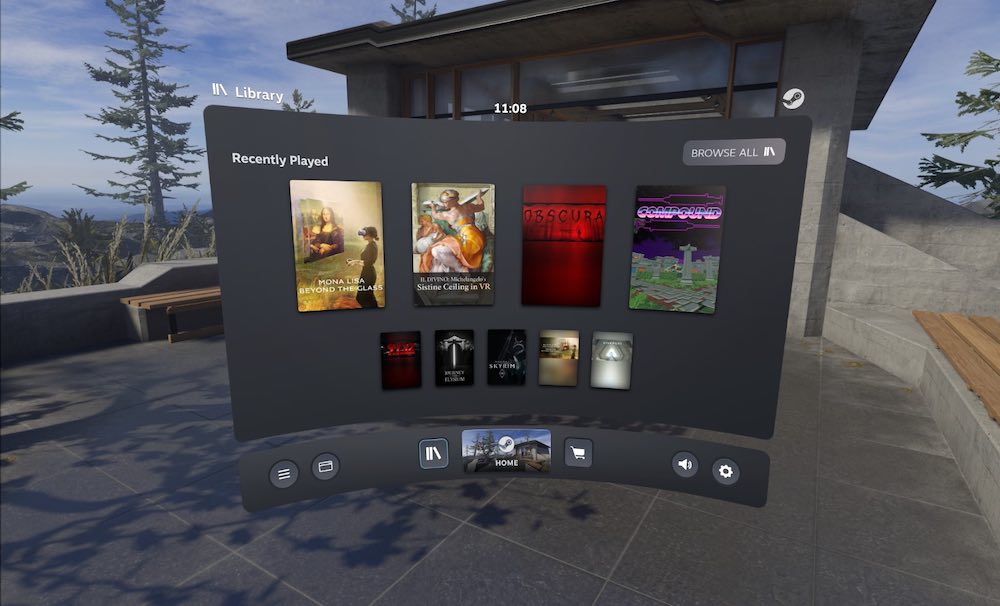 From the outset, the control panel adapted the SteamVR Big Picture mode in Steam, which was designed for use on TVs with a big screen and not in virtual reality. Since this was not done, given VR, a large part of its functionality clumsy. Now SteamVR gets an overhaul in control panel, which casts the "Big Picture".
In the past year, Valve has continuously improved the SteamVR interface. In December, the company rolled out changes to the settings interface of the platform, and before that, she eliminated a long-standing inconvenience routing sound.
Now the interface is the toolbar SteamVR undergoes overhaul; the first fruits of this work was released SteamVR Beta v1.10.9 . If you want to see the update, here's how:
Activate SteamVR Beta
In the games list on Steam then right-click SteamVR > Properties > Select the tab "Beta"
In the drop-down list, select "SteamVR Beta Update"
To enable SteamVR for the updates
Activating The Steam Beta
In the main Steam window, click the dropdown menu in the upper left corner> Settings> Select the tab "Account"
Under "Beta participation" click "Change" in the drop-down list, select "Steam Beta Update"
Steam may prompt you to restart the computer to install the update
The new version of SteamVR is very easy in this beta, offering a look at your last four games played name, and a scrolling list of other titles in your library.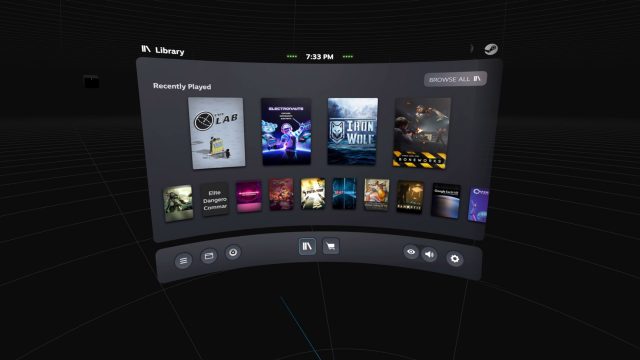 Although the control panel moves away from the Big Picture, it has not completely replaced it; clicking on "Browse All" in the upper right corner, you will return to the usual interface Big Picture.
In the new toolbar also has a section "Store", which at the moment shows three scrollable sections: "Top Singleplayer", "Multiplayer Top" and "Top Free".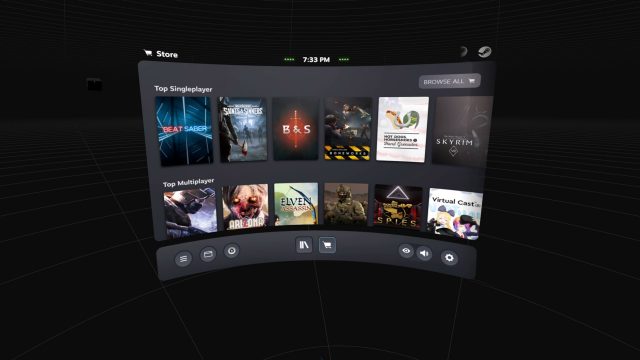 When there is an active game, on the toolbar, SteamVR provided is specific to the game of buttons to bind your controller and video settings that will help you directly go to game settings (instead of forcing you to scroll through the list to find a specific title).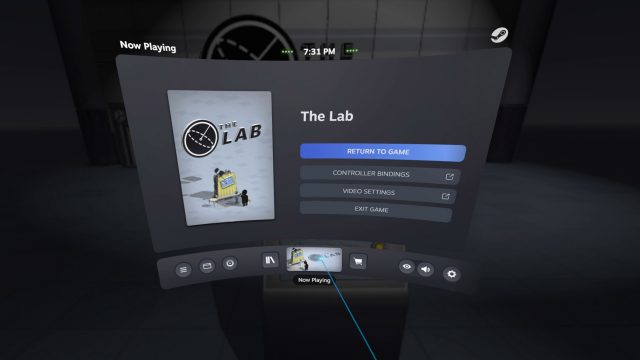 The new toolbar is still a lot of missing functions (in particular, any sort of friends list), as well as a few places where you will be returned to the interface Big Picture. However, it is expected that Valve will continue to create new interface that will cover more and more core functions, and over time we hope to see a more Mature interface design.
Source