Swordsman VR is a story — driven medieval combat game designed for virtual reality. Experience the battle, in which all physics-based, from weapons to movements.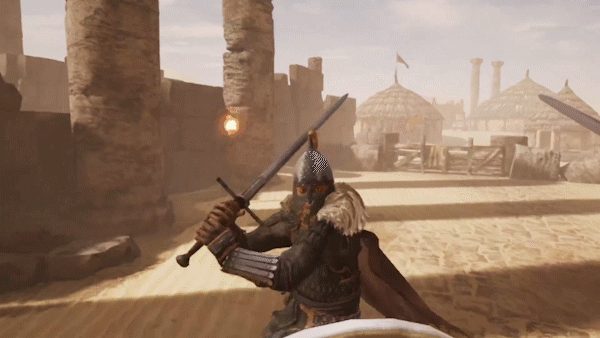 In the world of swordsmen Jotunn sent to Earth in an attempt to enslave all of humanity. He recruited experienced fighters from around the world, giving them godly weapons, with which you command powerful armies. It has seemingly infinite power: the flames of hell.
Features:
Six different themed combat environments
Knights, Vikings, Mongols and samurai
Five different bosses
The player's progress
24 weapons and shields, including the powerful swords bosses
13 armor
The campaign mode and arena
8 characteristics and skills to improve
Telekinesis for the seizure of weapons and chronokinesis for time management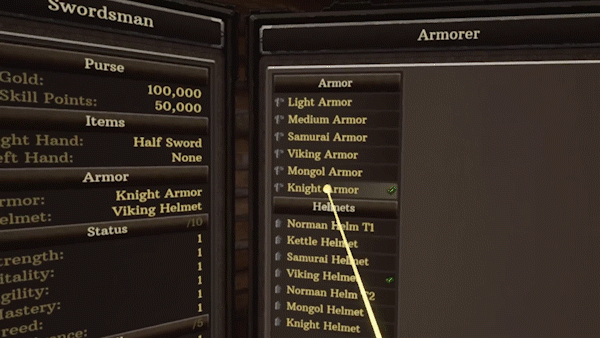 Items that you choose to use, wear, or improvements that will affect the feel of the game, allowing you to develop interesting characters with different strengths and weaknesses. Update your power gauge, so you can easily carry a gun. Improve your agility to boost speed in heavy armor. Don't like heavy armor? Put on a set of samurai armor, and fight your way through enemies at full speed.
The Swordsman also has the gameplay modifiers. This will allow you a fun and exciting job of changing the main game. Hard enemies, invisible enemies (floating swords), enemies who take damage only when you hit the marked body parts and more.
Fight your way through a medieval Land and become the best swordsman in virtual reality.
Title the release took place on 25 September 2020. The game is available on Steam for the Oculus Rift, HTC Vive, Valve Index and WMR.