Bought a new Oculus Quest 2 and can't wait to install the best VR games? Here's the list you need! We have a collection of games / experiences from various genres: horror, puzzle, sports, role playing and more. We even have two free games listed at the end, so be sure to check them out as well.
The best virtual reality games to play in Oculus Quest 2
You can play Oculus Quest 2 games with friends or you can experience them alone-explore the virtual world as you like!
Beat Sabre
One of the best Oculus Quest 2 games is Beat Sabre. If you love music / rhythm based games, this is a must have game. In addition, it also has a 360-degree and multiplayer game mode. With the latest hits from Billie Eilish, lady Gaga, Skrillex and more, you will certainly enjoy wielding your lightsabers on this one.
Population one
Battle Royale in virtual reality? Yes, this is exactly that! Similar to games like Warzone and Fortnite, Population one it offers combat, flight, construction, climbing and teamwork options.
You can use the vertical combat system, to your advantage, surprise your opponents and take them down easily. Do your friends have other VR headsets? No problem! This game is cross-play enabled and you can play with others that have Oculus Quest, Oculus Rift, HTC Vive, Windows MR and Valve Index.
Super hot VR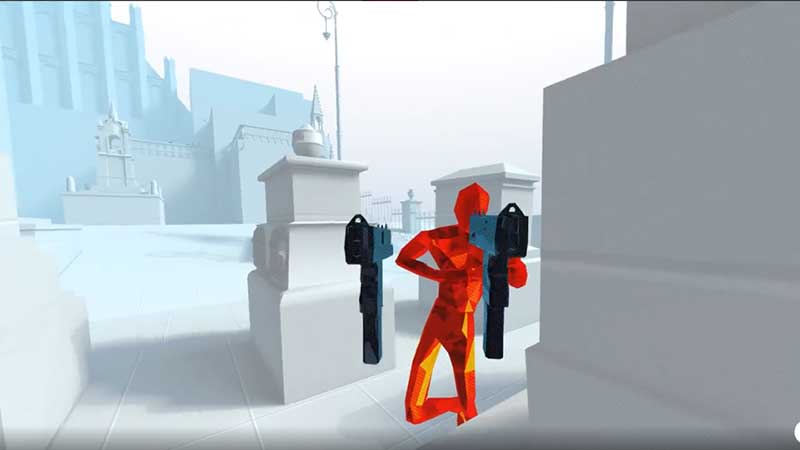 Super hot it is an amazing game because it has some images and a playstyle ready to use. And it gets even better in virtual reality because that's when you can really feel immersed in their world.
In Superhot, time only moves when you move, which means you need to carefully plan what to do next. Enemies are everywhere and you are alone. Will you be able to dodge their bullets and also eliminate them one by one? Test your skills in virtual reality!
Mini Golf Walkabout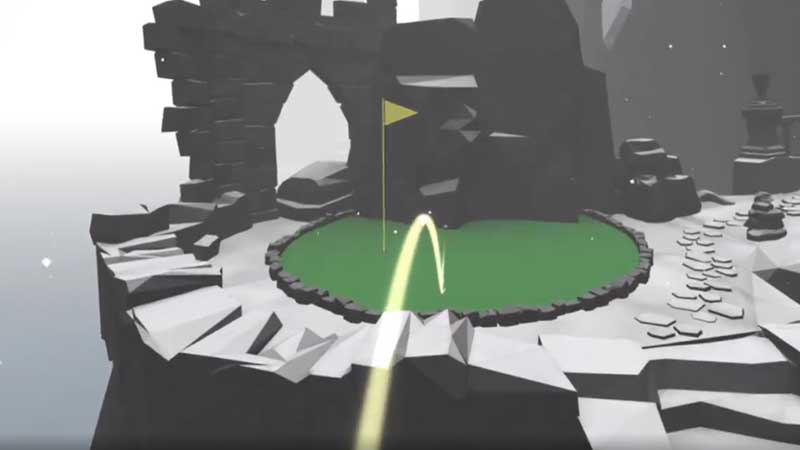 If you are looking for a stress-free physics-based game, Mini Golf Walkabout it's the one you need. Not only does it offer the opportunity to play mini golf, it can also do much more. There are custom balls that are hidden that you must collect, solve some treasure hunts and also increase the challenge by enabling night mode. There are also new add-ons or DLC courses available that you can check out.
If you liked what this experience has to offer, go ahead and choose from the options of playing solo, 1v1 online quick match or making a private room with up to 5 friends.
FNAF Help Wanted VR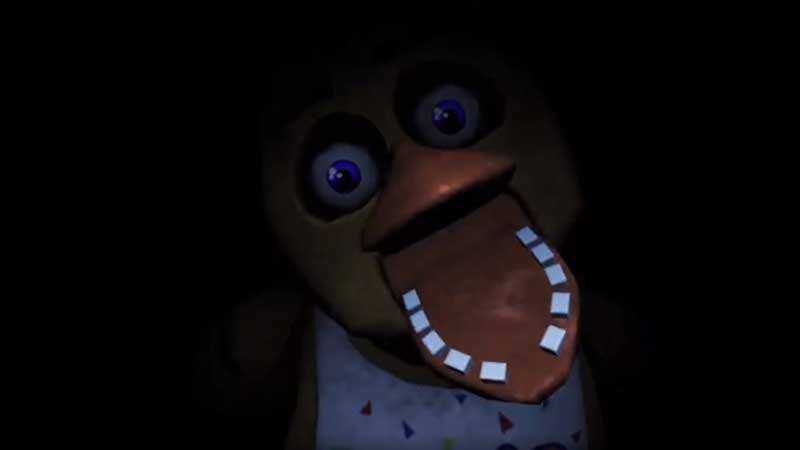 Five Nights at Freddy's is a successful jumpscare horror genre and can become much scarier if you play it in Oculus Quest 2. FNAF help sought it's one of those popular entries in the series where you have to deal with some scary situations and face gruesome animatronics. If you are a fan of the series, this is an experience that you must have in virtual reality.
Resident Evil 4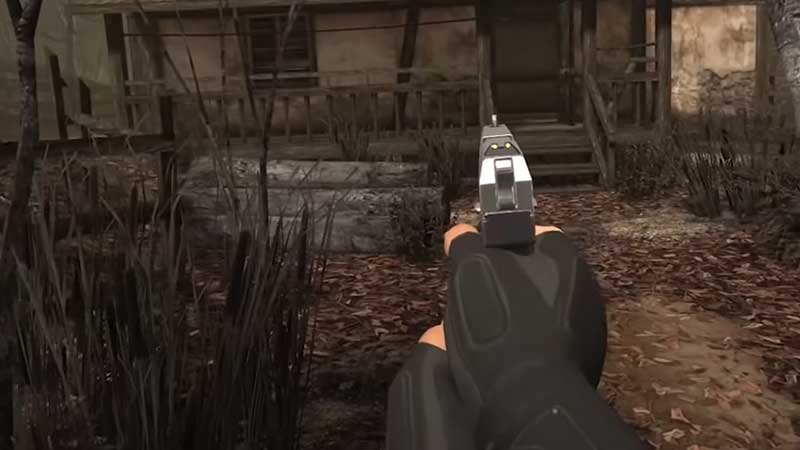 Continuing the run of horror games, there are Resident Evil 4 which is available in virtual reality in Quest 2. Resident Evil is a franchise that has no parallel in the world of horror games and if you felt fear while playing on your PC, you will know it real fear when you play it in VR mode.
You have to be quick and accurate; you can't afford to miss the chance to reload or lose your weapon as creepy enemies walk towards you, waiting to take you down.
Demeo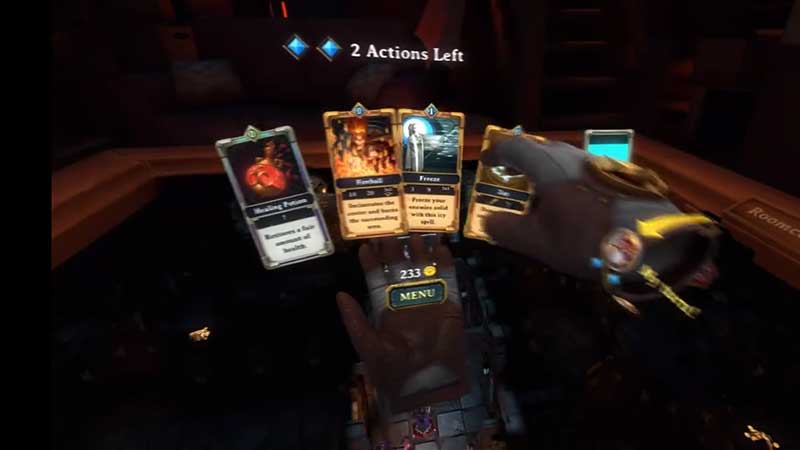 If Dungeon RPG trackers are something you like to play in Oculus Quest 2, then Demeo he's one of the best. With up to 4-player co-op, you must strategize to defeat the dark forces as a sorcerer, assassin, guardian, hunter, or bard.
The combat is amazing, the graphics are good, the mechanics are well done and there are quite a few challenges in this board game / board experience. Once you've mastered it, you'll find it hard to stop playing it.
Disconcerting places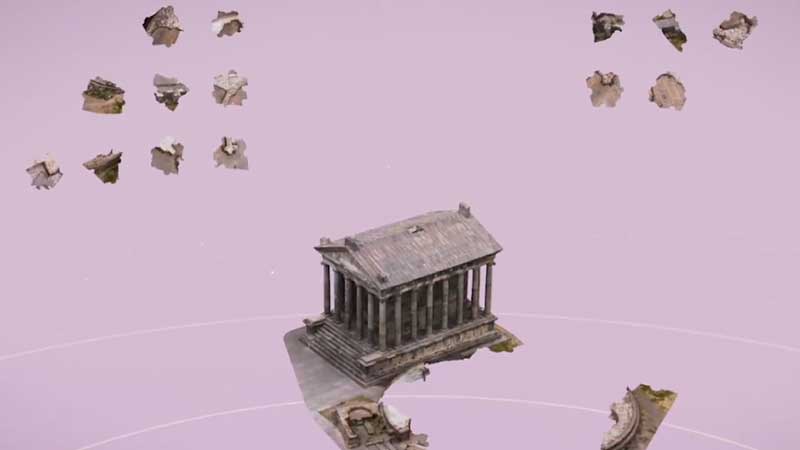 If fast paced horror games stressed you out, then this puzzle game is sure to slow down the pace a bit. Disconcerting places it is a 3D puzzle game in which you must combine elements to create amazing architectural masterpieces.
The game has 16 unique and detailed puzzles and you can increase or decrease your challenge by adjusting the number of pieces. Players can climb up to 400 pieces and can play while sitting, standing or even use the entire room while doing so.
Rec Room: the best free Oculus Quest 2 game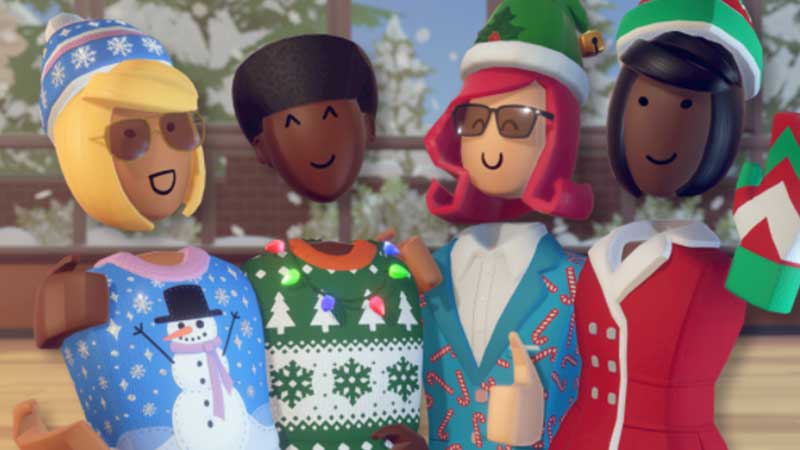 Can't socialize with friends due to the pandemic but want to do it virtually? Recreation room it's for you. You can chat with others, play with them, build together or just hang out with others through the Recreation Room. It's a free game, so if you want to join the welcome community, go ahead immediately.
Kizuna AI-Play the beat! – Games like Oculus Quest 2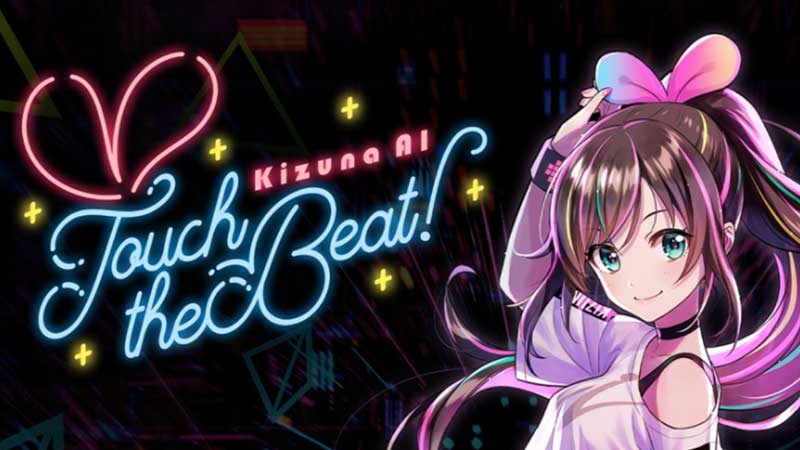 If you liked the concept of Beat Saber, you can experience a similar game through Kizuna AI. Follow the rhythm of the song and play the notes by moving your hands. It has a cute anime theme and gives you an overall happy vibe. Please note that there are in-app purchases, but the installation of the game is free.
If you're curious to know how to play Minecraft in Oculus Quest 2, as charging headphones and controllers as well as how to stream to Roku TVwe got you covered.