The global market of printed periphery returns to pre-crisis levels| 07.12.2010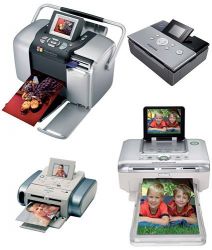 In the third quarter of 2010, the global market of printed periphery was able to return to pre-crisis levels by the end of the quarter, shipments reached 31 million units, analysts said
IDC. The increases in shipments here amounted to 13% compared to the same period of 2009 and revenue growth of 17%.
"The situation on the world market of printed periphery looks great, especially towards the end of the year. Now we can say that he is recovering after two difficult years – 2008 and 2009,
when the background of the global economic crisis has significantly decreased demand for such products," – explained IDC.
Inkjet devices continue to dominate the market. At the same time shows a great increase in the laser segment – shipment here in the third quarter grew by 32%. An even greater increase
shipments was recorded in the segment of monochrome laser devices – around 35%.
As for performance of individual vendors, then the market leader is the company HP, which in the third quarter has further strengthened its position. Followed by Canon, Epson, Samsung and company
Brother.
Source: @Astera