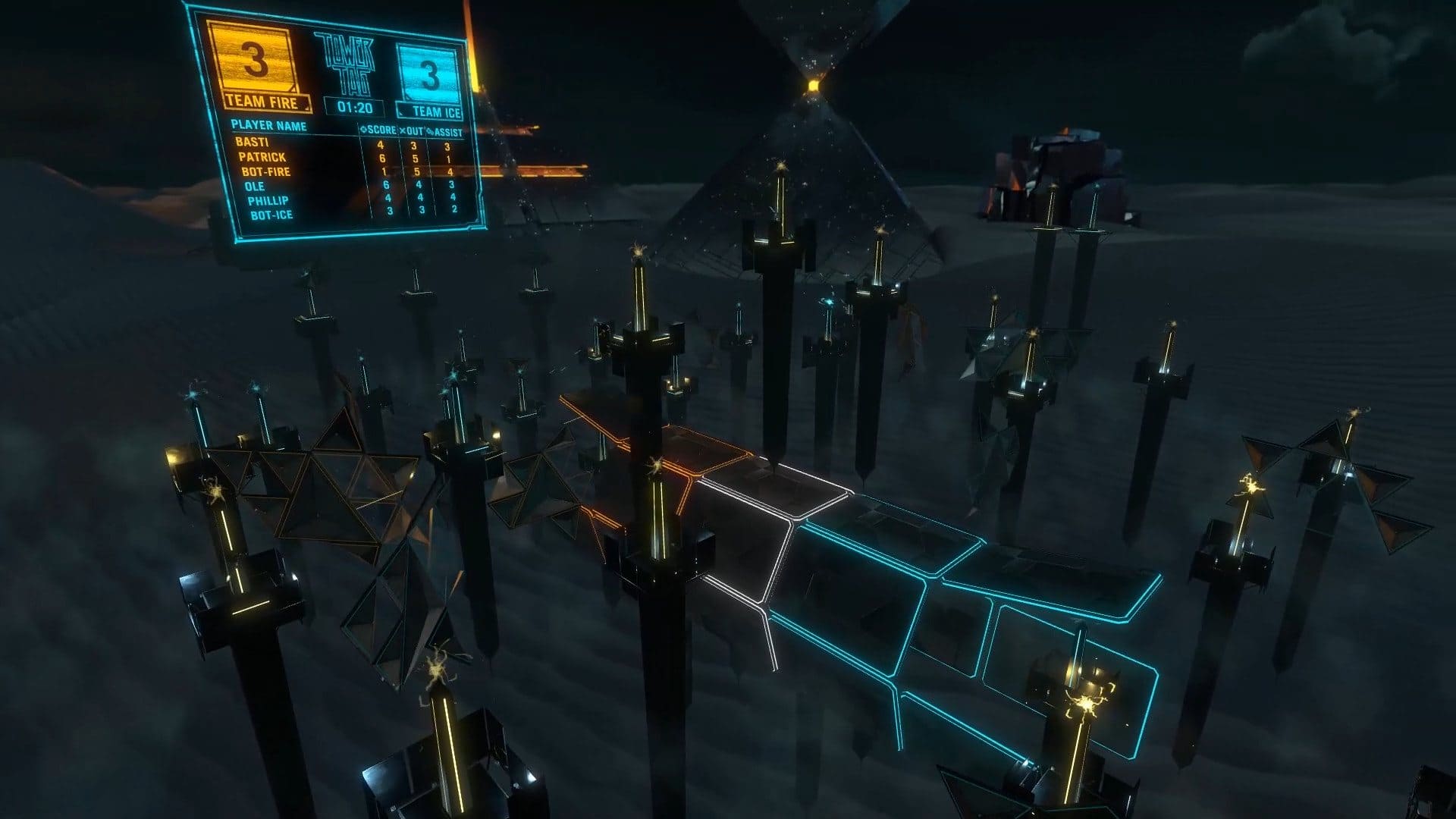 Tower Tag PVP hyperdynamics cyberpunk shooter in virtual reality with the method of movement on the hooks. Grab as many turret platforms with your team, to be able to move quickly across the field and defeat your opponents tactics and swiftness.
Tower Tag works without any complicated control, so you can focus on the important things and become one with the game.
Play casual matches with friends and against them, or join the community of Tower Tag with his team to climb in the rankings and win tournaments. To be successful, it is important to quickly absorb training, but physical training and strategy are also important.
What the game offers now:
Match 1 on 1, 2 on 2, 3 on 3 and 4 on 4.
10 different cards.
Movement by means of a gripper hook.
Space saving — allows you to move freely in small spaces.
Three different modes (team Deathmatch, elimination, tower gate ).
Custom matches and quick connection.
Bots for training and replenishment teams
What content will appear in the near future:
Ranked
Other maps and modes
Detailed statistics for players and streamers
Personalization of avatars
Unlockable skins and items
More opportunities for streamers
Improved bots with automatic skill level
The game is in early access SteamVR and is available at a price of RUB 435 for the Oculus Rift, HTC Vive, Valve Index and WMR.