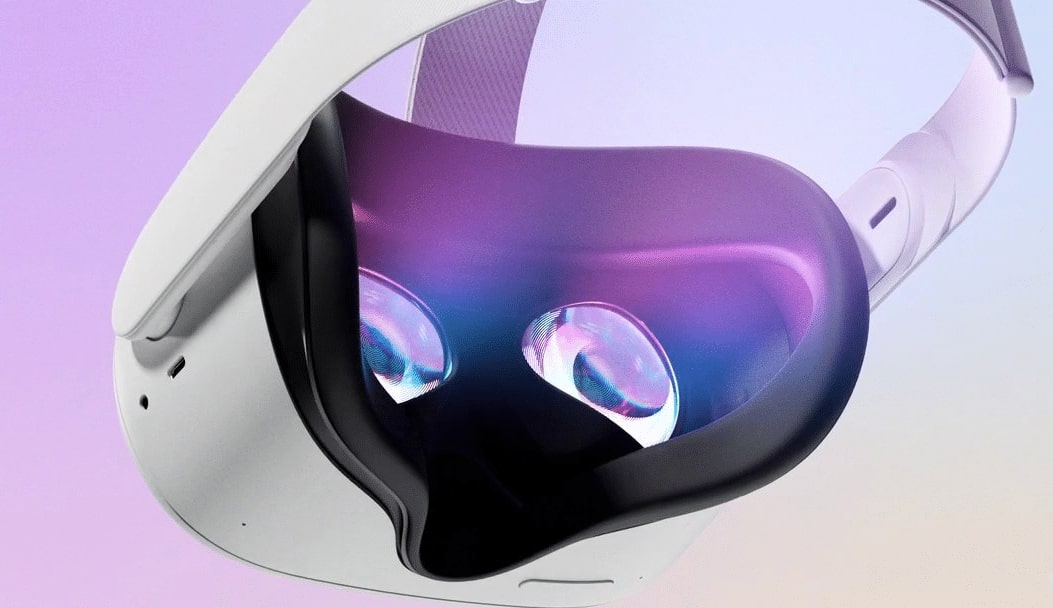 Oculus Quest 2 gets a major update, starting today with the release of software v23, which brings lots of improvements to the headset. Some updates also benefit the original Quest.
Software update Quest 2 v23 which starts today gradually, making the headset a number of improvements. Facebook releases updates to users slowly, so not everyone will see them, but you can check for updates manually to see whether it is available to you.
How to update the Quest and Quest 2
In the headset, open the Quest menu by pressing the button on the right of the Oculus controller. Find the section settings (the gear icon).
To the left under "Settings" select "About" (About) at the bottom of the list.
View next to the label "software Update" (Software Update) to see whether the new version.
Check the label "Version" (Version) to see what version is installed currently.
Please note that some features in the update are experimental and while there are only available to a limited circle of users.
The refresh rate is 90 Hz in the menu and some applications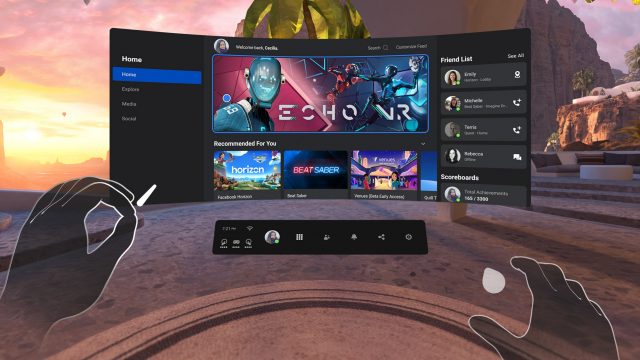 First of all, Quest 2 is finally updated to support frequency 90 Hz for the entire system software and any applications that agree to work with this refresh rate. Higher refresh rate makes everything in the headset is smoother and more realistic.
Oculus promoted Quest 2 as having a refresh rate of 90 Hz (compared to 72 Hz original Quest), but when launched, it was restricted to the experimental regime choice, which was applied only to the headset's menu. Update v23 makes the refresh rate of 90 Hz by default for the entire system software, and allows developers to update their apps to work with a frequency of 90 Hz, if they want (this will depend on whether applications to maintain consistent 90 fps).
Fitness tracker Oculus Move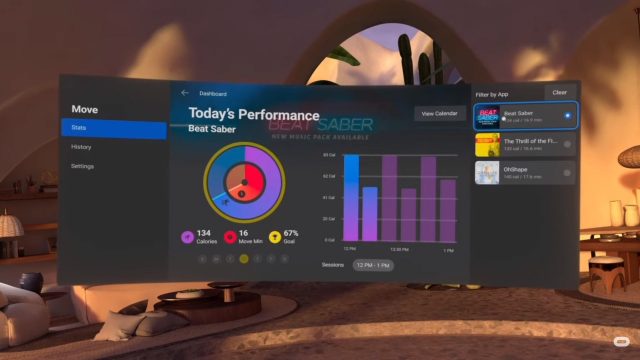 Facebook adds in Quest and Quest 2 is a new feature called Oculus Move. Using the tracked movement of your headset and controller, this function estimates the number of calories burned during virtual reality games and even lets you set daily goals for fitness.
The company claims that this feature will request basic information such as your weight, height, and gender to better assess the number of calories burned, and argues that this information will be "stored locally on your headset and will not be transferred to Facebook". The provision of information is also optional; users can skip this step and continue to use Oculus Move with the average values used for assessment.
A bit confusing that in the release notes says that "these features and enhancements will be available during the week 13.11.20", but in the Move of Oculus said, "Oculus Move gradually deployed, starting next week", so while the software v23 is a prerequisite, it seems that Oculus Move may not appear for another week.
Reducing the latency and improving the resolution of Quests
In the release notes also stated that Facebook reduced the total delay in the Quest and Quest 2 due to the "software enhancements", although details are scarce.
We have implemented technology to reduce latency, which can reduce the delay of movement to photons, controlling the synchronization frames in accordance with the actual workload of the application. Compared to the existing regime of fixed-delay in many cases it can significantly reduce the waiting time. This is a mobile version of the technology has already been implemented in our software for your PC.
Specially designed for the original Quest update v23 will bring in headset "superior image resolution". Again, details in the release notes is minimal, but Facebook has provided a little more information:
In particular, we increased [rendering resolution] for the home environment, including all system interfaces. This effectively increased the resolution, so you will see improved clarity / clarity.
Gifts to friends
Finally, after years of waiting, you can give games and apps to other users of the Oculus. This update will not appear until "later this month". You can buy things in the mobile app or web browser and send them directly to a friend. You will see a new button "Buy for a friend", similar to Steam for computer games.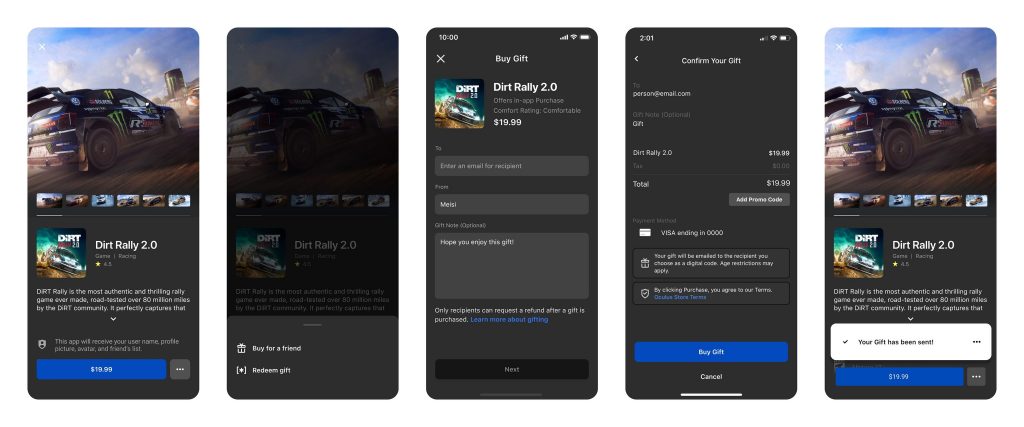 New tutorials for adaptation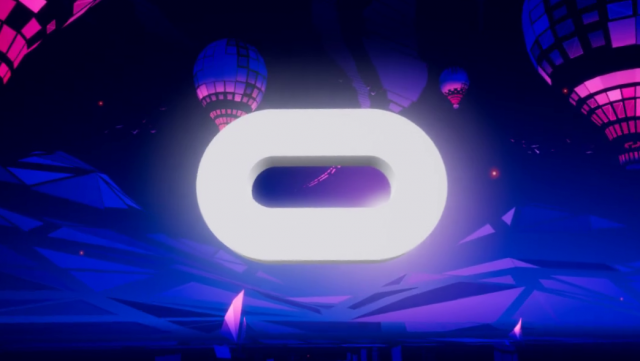 To help users to learn a new VR headset, Facebook reports that it has added "a series of mini-lessons that will introduce you to the basics of VR". Although a wonderful experience "First Steps" is a great "introduction to virtual reality", it seems that the new leadership will focus on more specific use cases, for example, in the navigation system software, downloading new games, viewing web pages etc
It is not clear whether this fully immersive training manuals such as "First Steps" , or more like a walkthrough floating fields in the system menu. Will have to wait and see — Facebook argues that this specific feature is experimental and will be available to all users.
Improve voice commands
Voice commands in Quest and Quest 2 is one of the best ways to quickly control the headset, for example to start applications, open menus, change settings, or to dictate text. In patch v23 now added automatic punctuation for dictation:
When you say dictation automatically populates the periods, commas, question marks and capital letters. After that you can deliver us a like to leave feedback about your experience.

Note. This interface will be gradually introduced to English-speaking users in the United States and Canada.
Button dictation is now built into the search bar that simplifies searching in the store with your voice.
The voice commands now also be available (alas) English-speaking Canada.
With such a large update, Quest and Quest 2 makes it clear that Facebook continues to invest a lot of energy to the iteration of its Autonomous set and the improved experience of using the software. Watch for updates in v23, but remember that you may not be able to download it.
You can read the full release notes of the update here.
Source